Nov. 03 - Nov. 26, 2017
Fridays-Sundays
"Women should be someone not something." – Mary Cassatt
Set in 1950's America with a Mad Men flair, The Classic Theatre's production of A Doll's House written by Henrik Ibsen in 1879, is the "modern tragedy" that changed theatre forever. It opened the door to realism. So explosive was the message, that a marriage was not sacrosanct, that a man's authority in his home should not go unchallenged, and that the prime duty of anyone was to find out who he or she really is and to become that person, that the play shocked audiences then and still resonates with them today. Sometimes the perfectly presented family and home are not what they seem… Sometimes finding your home means finding yourself first.
Directed by Kelly Roush, The Classic Theatre's production of A Doll's House is the second show celebrating the company's 10th anniversary season. Familiar faces at Classic like Kacey Roye (Bus Stop, The Tempest), Nick Lawson (Born Yesterday, The Merchant of Venice), Christina Casella (Private Lives, The Importance of Being Earnest), and Zach Lewis (School for Scandal, 9 Circles) return to the stage.
Click for video feature at KSAT, November 14, 2017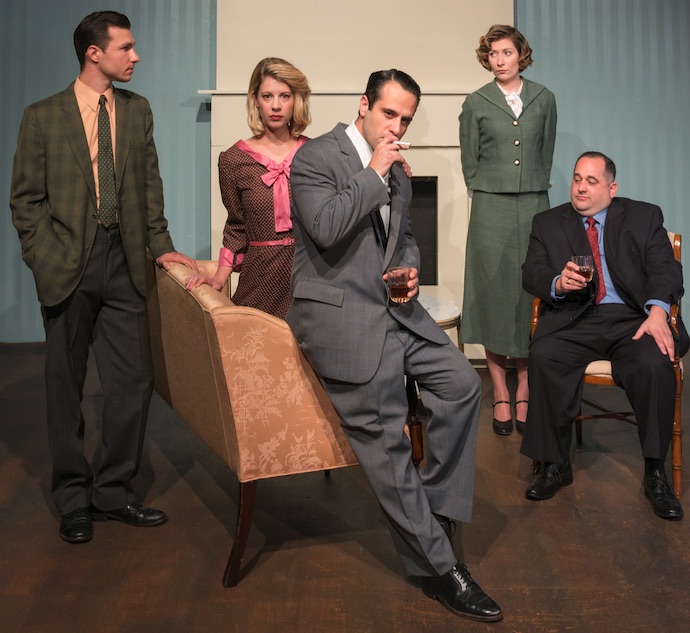 ---
A Doll's House
by Henrik Ibsen
Classic Theatre of San Antonio
Fridays-Sundays,
November 03 - November 26, 2017
Fridays and Saturdays at 8 pm, Sundays at 3 pm
Shows are held at The Classic Theatre located at 1924 Fredericksburg Rd.
​ ​The theatre is handicapped accessible.
Tickets are available online now at www.classictheatre.org. If you have questions, please contact The Classic Theatre Box Office at (210) 589-8450.
Ticket prices are as follows:
General Admission: $32
Senior, Military, Educator or SATCO: $28
Student: $17
SPECIAL EVENTS
Opening Night – November 3, 2017. Please join us for a complimentary opening night champagne reception.
Community Talk – Back: A community conversation on the issues of gender roles still present in our society will be held Sunday the 19th at 5:15pm, after the show. All are invited. The talkback is free.