Review (#2 of 2): A Doll's House by Classic Theatre of San Antonio
by Kurt Gardner
Even though it was written in 1879, Henrik Ibsen's A Doll's House doesn't seem to have aged a day— and the production now playing at the Classic Theatre certainly proves it.
The Classic's approach to this staging seems to be "the more things change, the more they stay the same." The set design by Alfy Valdez is timeless, capable of fitting into any era from the late 1800s and beyond. Indeed, this timelessness carries over to Jodi Karjala's attractive costuming, which dresses the characters in 1950s garb. When combined with the words penned by Ibsen nearly 140 years ago, the blending of eras is seamless and startling.
Director Kelly Hilliard Roush's intention was to demonstrate that A Doll's House can exist in different time periods but still resonate for modern audiences…and it works.
Sadly, that also means women can still relate to the plight of Nora (Kacey Roye), a young wife imprisoned in a marriage to Torvald (Nick Lawson), her domineering husband.
When the play opens, the couple is celebrating Torvald's well-paying new position as the manager of a large bank. Even though there will soon be enough money for everything they desire, he consistently reprimands Nora for her spendthrift ways.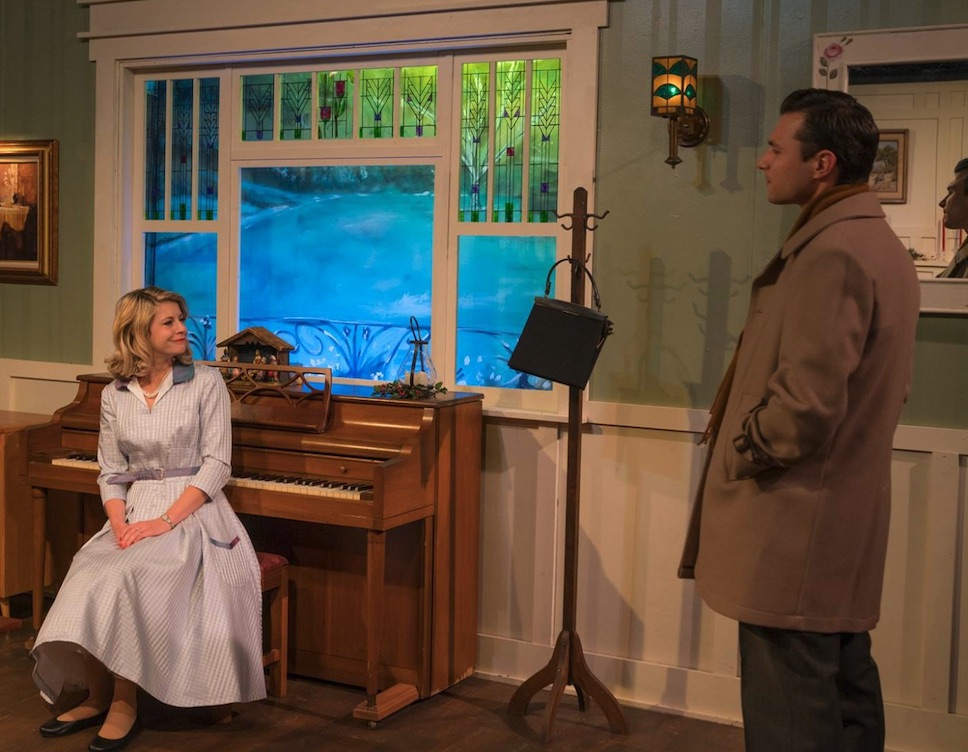 But her old school friend, Kristine (Christina Casella) arrives unexpectedly, and Nora is shocked to learn how badly her fortunes have turned since her husband's death. Alone and childless, Kristine had heard about Torvald's new position, and that's why she is there, hoping that Nora will encourage her husband to hire her at the bank.
As Nora carelessly flaunts her newfound wealth, Kristine accuses her of still being the shallow child she used to know. Fuming, Nora boasts to Kristine that she was able to provide enough money to take Torvald to Italy when he was gravely ill — a trip that saved his life. What she doesn't reveal is that the money was borrowed from Nils Krogstad (Zach Lewis), who also works at the bank, but whom Torvald plans to fire due to his criminal past.
Krogstad is next to arrive. Having heard that Torvald is to become his new boss, he presents Nora with an incriminating document – the contract for the loan upon which she had forged her own father's name. He warns her to help him keep his position or he will reveal everything to her husband. Nora is terrified, wondering how she can escape from yet another trap she has found herself in.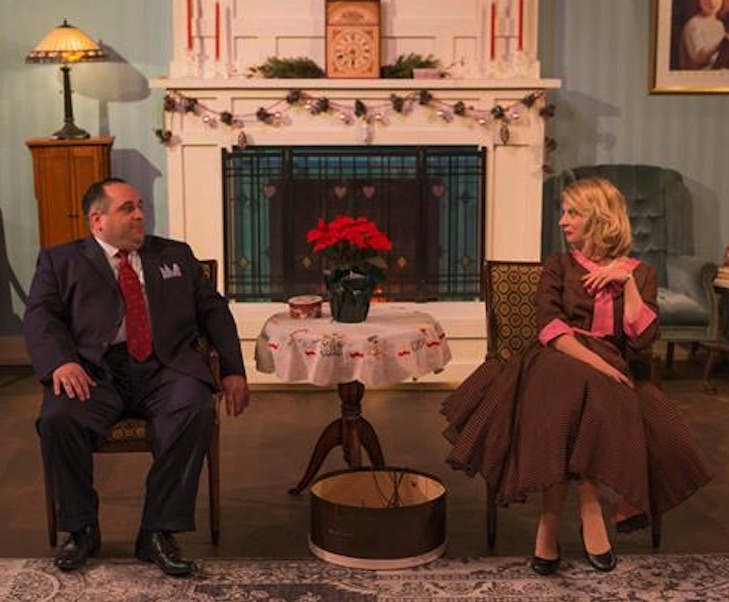 The Classic's cast is excellent. Nick Lawson is wonderfully awful as the pompous Torvald. Casella and Lewis are also fine, bringing out the humanity in characters who are driven by desperation. John Boyd also impresses as Torvald's doomed friend, Dr. Rank. It's Roye, however, who takes center stage, as well she should. Her Nora is a bundle of raw nerves, overcompensating for everything to please her domineering husband and present her "best face" to society. And when she finally musters the strength to confront Torvald in the final act, it's both poignant and satisfying.
A Doll's House plays Fridays and Saturdays at 8:00 p.m. and Sundays at 3:00 p.m. through Nov. 26 at the Classic Theatre, 1924 Fredericksburg Road. Tickets can be obtained online or by calling (210) 589-8450.
Kurt Gardner's theatre reviews also appear at www.BlogCritics.org.
---
A Doll's House
by Henrik Ibsen
Classic Theatre of San Antonio
Fridays-Sundays,
November 03 - November 26, 2017
Fridays and Saturdays at 8 pm, Sundays at 3 pm
Shows are held at The Classic Theatre located at 1924 Fredericksburg Rd.
​ ​The theatre is handicapped accessible.
Tickets are available online now at www.classictheatre.org. If you have questions, please contact The Classic Theatre Box Office at (210) 589-8450.
Ticket prices are as follows:
General Admission: $32
Senior, Military, Educator or SATCO: $28
Student: $17
SPECIAL EVENTS
Opening Night – November 3, 2017. Please join us for a complimentary opening night champagne reception.
Community Talk – Back: A community conversation on the issues of gender roles still present in our society will be held Sunday the 19th at 5:15pm, after the show. All are invited. The talkback is free.