Oct. 19 - Nov. 05, 2017
Thursdays-Sundays
Join us at Ramsey Park for this charming and beloved romantic comedy! Something for Nothing Theater's Much Ado About Nothing will come to life under the autumn starlight. Reimagining Shakespeare's classic in 2017 Austin, this production portrays friends having a delightful evening at Ramsey Park! For this production we are delighted to showcase the creativity of our wonderful guest directors, Allison Dillon and Rosalind Faires. They have chosen to produce the play with Benedick and Beatrice both played as women. Thus, the production will explore queer relationships through Shakespeare's unbeatable wordplay, poetry, and characters.
The tradition of Shakespeare in Ramsey Park (4301 N. Rosedale Ave Austin TX 78756) continues with our 2017 Fall show. Our company produces plays with minimal props, costumes, and lighting, focusing instead on storytelling and the wonderful language of Shakespeare. As always, our show will be under two hours. Bring a blanket or chair, pack a picnic, invite some friends, and join us for this witty love story! For more information, contact us at s4ntheater@gmail.com or www.facebook.com/SomethingforNothingTheater.
A word from Much Ado's Directors:

Allison Dillon:
"Fall in Austin always has such an unpredictable quality. We're clinging to that summer weather and festive atmosphere, but you can feel the darkness of the end of the year creeping in. Much Ado About Nothing has such a capacity for liveliness and joy in its romance but there's also the real possibility of tragedy in its core premise, and October in Ramsey Park feels just perfect for that."
Rosalind Faires:
"Re-framing thestory as a family-friendly lesbian romantic comedy was also vital to us. There are so few pieces of media where queer women get to see themselves represented, much less given an authentically happy ending, and this feels like a particularly important thing to celebrate in the face of today's political climate."
Cast:
Benedick: Heidi Penix
Beatrice: Catherine Grady
Don Pedro: Jonathan Itchon
Hero: Lily Pipkin
Claudio: Jack William Rodgers
Leonata: Janelle Buchanan
Don John: Eric Austin
Borachio: Chase Livingston
Dogberry: Johanna Whitmore
Verges: Roxanna Taylor

Directors: Allison Dillon and Rosalind Faires
Stage Manager: Georgia McLeland
Costumer: E.L. Hohn
Lighting Design: Zac Crofford
Props: Amanda Perry
Poster design: Mackenzie Dunn
Something for Nothing Theater was founded on the belief that Shakespeare's works, at their best, are performed with a minimum amount of gimmick and a great deal of heart. The company produces accessible, family-friendly Shakespeare on a shoestring budget, and discovers all performances through the creative act of play.
More about the Directors: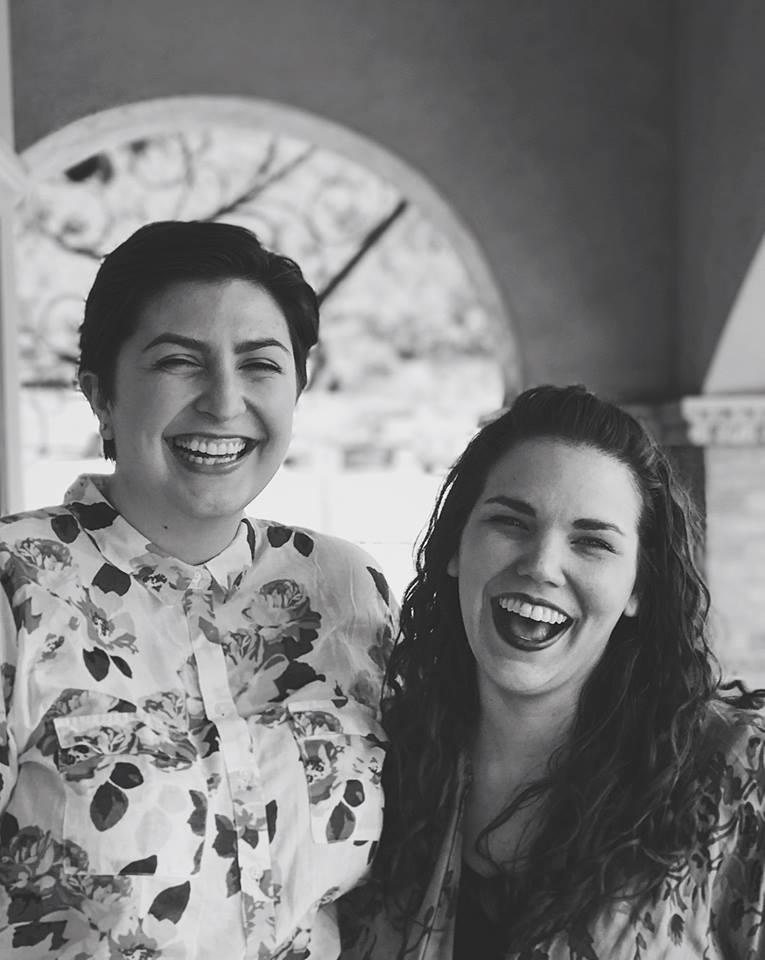 Rosalind Faires is an Austin, Texas-based director, actor, and producer. She was the 2016 recipient of Capital T Theatre's New Directions fellowship. Regional directing credits include: The Every 28 Hours Plays (Viceroys), Marie Antoinette (Cap T), Sense and Sensibility (assistant director, Dallas Theater Center), Macbeth (Rude Fusion), and Gabriel (Southwestern University). She received dual degrees in Plan II Honors and Theatre & Dance from UT Austin. She will also be assistant-directing The Wolves at Hyde Park Theater this fall. She is delighted by this opportunity to collaborate with Something For Nothing for the first time!
Allison Dillon holds a BA in English from The University of Texas at Austin and a MA in Shakespeare Studies from King's College London and Shakespeare's Globe. Regional directing credits include: Dead Man's Cell Phone and Life x 3 (Foot in the Door). She worked with Hidden Room Theatre as a stage manager for Der Berstrafte Brudermord and The Apocrypha Project. Allison also served as the outreach assistant for Shakespeare at Winedale, where she taught Shakespeare through performance to elementary-aged students in underserved Austin communities. She is thrilled to be working with Something for Nothing Theater for the first time!
---
Much Ado About Nothing
by William Shakespeare
Rosedale Shakespeare
Thursdays-Sundays,
October 19 - November 05, 2017
Much Ado about Nothing takes place at Ramsey Park Pavilion (4301 Rosedale Ave, Austin, TX 78756) Thursdays – Sundays October 19 through November 5, beginning at 7:30 p.m. All shows are free and open to the public.
For information, contact s4ntheater@gmail.com or www.facebook.com/somethingfornothingtheater.