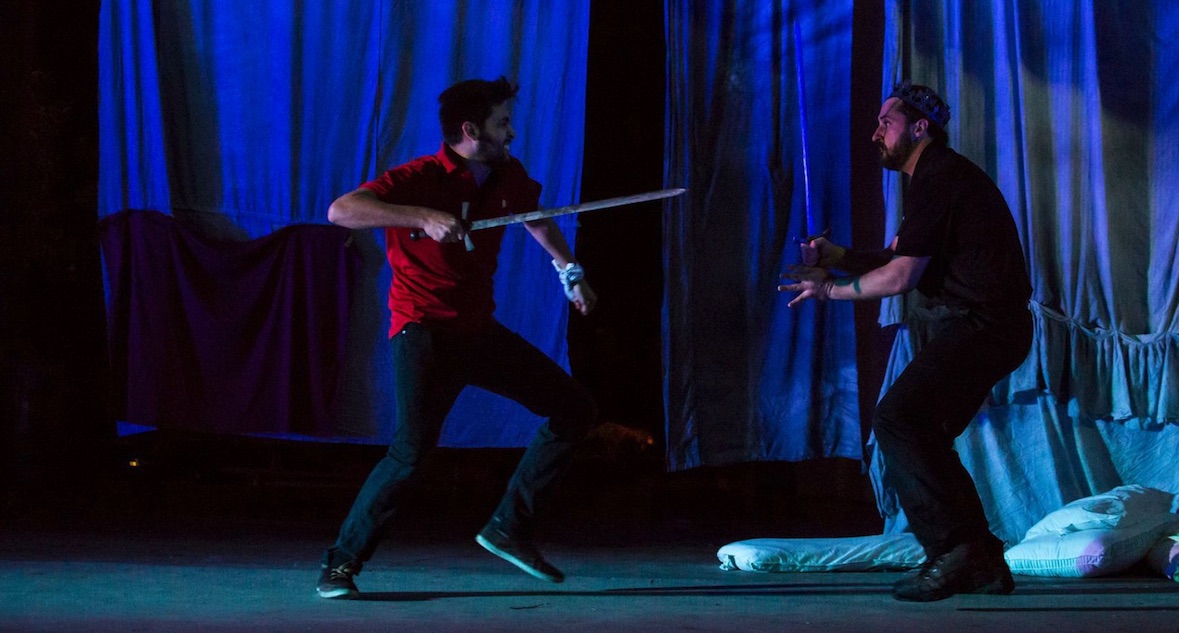 by Michael Meigs
Published on November 02, 2018
Something for Nothing Theatre in Ramsey Park will take you someplace weirder than our Austin ever really was, and you may well understand why this play has such a grip on our dark imaginations.
That full moon rose gradually at far stage right as Something for Nothing Theater began their opening performance of the Scottish play in Austin's Ramsey Park last week. The moon's inexorable climb and gathering luminescence might have been arranged by a director with greater powers than Mary Amelia Beyer, for they accorded with the ascent in blood and mystery of the Thane of Fife, played by Patrick David Wheeler. Eerily, Austin rains ...
Read more »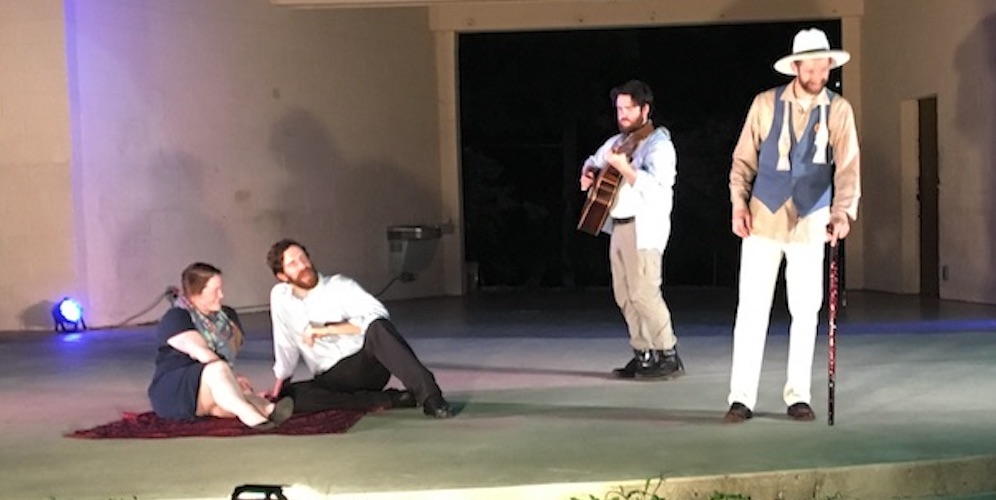 by Michael Meigs
Published on June 08, 2017
Bring a cooler, a blanket, a picnic and a willingness to encounter a Shakespeare with whom you're unlikely to be familiar. Something for Nothing's Troilus and Cressida provides ample measures of lovers, heroes, rascals, ceremony and combat.
"Neighbor, this is a gift very grateful, I am sure of it."
The quotation's from a different Shakespeare work currently onstage in Austin, but it captures my appreciation of Something for Nothing (S4N) Theatre's Troilus and Cressida, playing outdoors and freebies at Ramsey Park in Rosedale, just south of 45th Street and Medical Parkway/Burnet Road.
Troilus and Cressida isn't often performed; you might say that it's out of ...
Read more »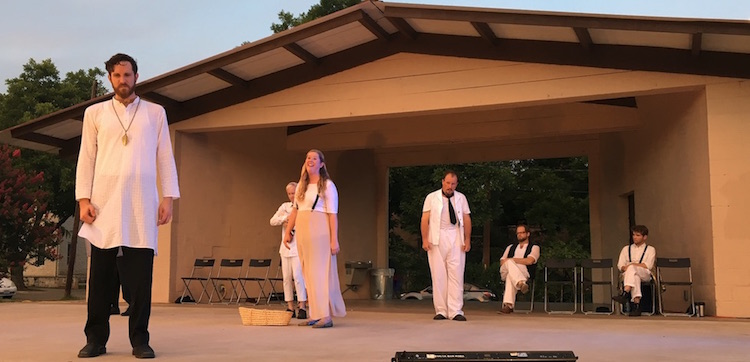 by Michael Meigs
Published on June 23, 2016
A key theme in this graceful staging of The Winter's Tale is that of authority -- both its just exercise and the due deference of those subject to it. But do not worry: All turns out well and the lost is found.
Station Eleven, a 2014 novel by Canadian author Emily St. John Mandel, set at an unspecified future date after Western civilization has collapsed, features an itinerant group of actors making their way in covered wagons across the dangerous regions of the depopulated northeastern UInited States. They pull into hamlets widely scattered in that wilderness and earn their food by performing Shakespeare's plays for inhabitants otherwise completely deprived of literary culture and wider social contact ...
Read more »