Apr. 06 - Apr. 30, 2017
Wednesdays-Sundays
It's Andy's 21st birthday and preparations for the party are underway at his mother's suburban London home. But Andy and his caregiver are running late. As his family gathers, two unexpected guests appear, straining the delicate family balance. It's a laugh-out-loud play with a powerful ending, bringing to light the challenges of reconciliation, and the irresistible pull of family.
The Herd was first produced in London in 2013 and is a witty and heartfelt look at family life when it doesn't work out as you imagined.
THE HERD will feature: Jan Phillips; Michael Miller; Liz Beckham; Steve Williams; Janelle Buchanan; and David R. Jarrott. Directed by Robert Tolaro; scene design, Desiderio Roybal; lighting design, Chris Conard; costumes by Glenda Wolfe; props by Reed Neal; and music design by Craig Brock.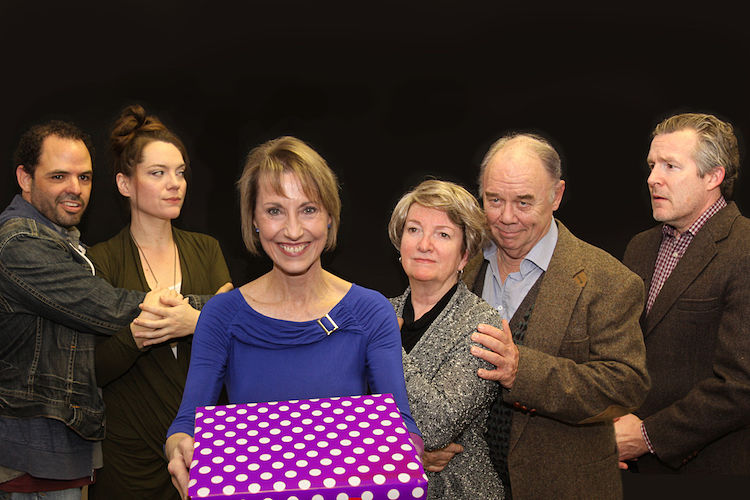 Jarrott Productions Inc. is a 501(c)(3) non-profit corporation whose mission is to present theatre that inspires thought and conversation, illuminates the human condition and lifts the spirit.
For more information please visit www.jarrottproductions.com, or contact producer David Jarrott at info@jarrottproductions.com.
[image via Amazon.com]
---
The Herd
by Rory Kinnear
Jarrott Productions
Wednesdays-Sundays,
April 06 - April 30, 2017
Trinity Street Players
Black Box Theatre, 4th floor, First Baptist Church
901 Trinity Street
Austin, TX, 78701
The Herd runs April 6 - 30, 2017 at Trinity Street Theatre, 4th floor of First Baptist at 901 Trinity in downtown Austin, Texas.