Feb. 17 - Mar. 12, 2017
Thursdays-Sundays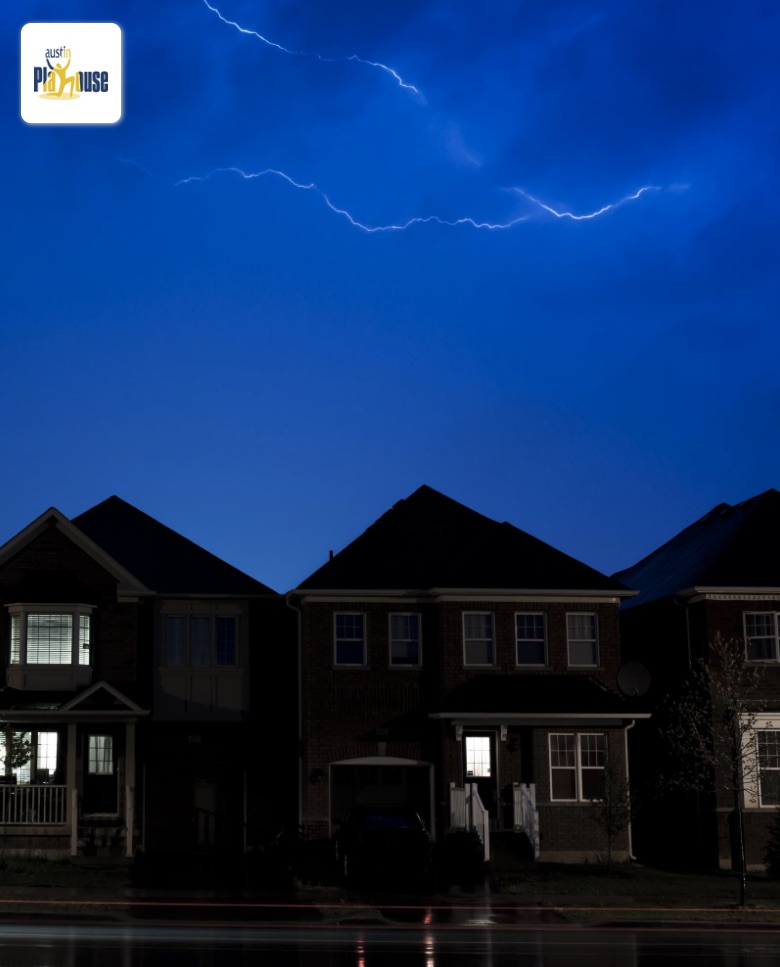 Austin Playhouse brings Arthur Miller's classic drama Death of a Salesman to life from February 17 – March 12, 2017. It's 1949 in Brooklyn, and Willy Loman, the failing salesman who once made his living "riding on a smile and a shoeshine," begins to crumble under the weight of the American dream. Recipient of the Pulitzer Prize, multiple Tony Awards, and widely considered to be one of the greatest plays of the Twentieth Century, this emotionally gripping tale is an exploration of failure and success that still resonates today.
Austin Playhouse is flying in Peter Sheridan, an acclaimed Irish director, playwright and screenwriter, to direct Death of a Salesman. In regards to the play, he says, "Many who bought into the American dream a generation ago, have had a rude awakening. In Willy Loman, they have someone to identify with, a man desperate to make a success of his family by being successful at work. The lessons in Death of a Salesman have never been more relevant or instructive. We should heed them at our peril."
The show will star Marc Pouhé (Satchel Paige, The Mountaintop) as Willy Loman, Carla Nickerson (Satchel Paige, The Mountaintop), and Patrick Gathron (Satchel Paige). The design team includes Mike Toner (set design), Diana Huckaby (costume design), Don Day (lighting design), and Joel Mercado-See (sound design).
Click for audio feature by Michael Lee: Arts Eclectic at KUT-FM, February 20, 2017
About Peter Sheridan
Directing credits include Translations and The Crucible at Live Oak Theatre, Diary of a Hunger Strike at the Los Angeles Theatre Center, A Child's Christmas in Wales at Abbey Theatre, and Mobile Homes at Project Arts Centre, where he was also a founding member. Film work includes The Breakfast, which won a Rockie at Banff and co-wrote and directed the feature Borstal Boy, based on the book by Brendan Behan. He's received the Rooney Prize for Irish Literature and he was elected a member of Aosdana, an affiliation of Ireland's leading artists.
Austin Playhouse's 2016-2017 Season
Austin Playhouse's 2016-2017 season opens with Lauren Gunderson's luminously beautiful and historical play Silent Sky, September 23 - October 16, 2016, followed by two Texas premieres: Baskerville by Ken Ludwig, November 18 - December 18, 2016, a farcical reimagining of the most famous Sherlock mystery, and then the bittersweet time-travel tale, Bloomsday by Austin playwright Steven Dietz, January 13 - February 5, 2017. In the spring, audiences will be treated to Arthur Miller's rich and timeless drama Death of a Salesman, February 17 - March 12, 2017, and delighted with Kate Hamill's audacious adaptation of Jane Austen's Sense and Sensibility, March 31 - April 30, 2017. The golden age musical comedy Guys and Dolls with music and lyrics by Frank Loesser and book by Jo Swerling and Abe Burrows will conclude the season from May 26 - June 25, 2017. Austin Playhouse's Theatre for Young Audiences program will bring back The Arkansaw Bear, an award-winning play by Aurand Harris, October 3 - 16, 2016.
Austin Playhouse
Austin Playhouse is a professional theatre preparing to start its 17th season. Under the leadership of Producing Artistic Director Don Toner and Artistic Director Lara Toner Haddock, Austin Playhouse has grown from a three-play season on the campus of Concordia University, to a year-round operation producing an average of eight plays a year. Austin Playhouse is currently performing at the Austin Community College Highland campus. The theatre has recently been renovated to include an expanded lobby, rehearsal hall, and restroom facilities.
---
Death of a Salesman
by Arthur Miller
Austin Playhouse
Thursdays-Sundays,
February 17 - March 12, 2017
Thursdays - Saturdays at 8 p.m. and Sundays at 5 p.m.
Austin Playhouse at ACC's Highland Campus, 6001 Airport Blvd., Austin, TX 78752
WEB: austinplayhouse.com
TICKETS: $32 Thursday/Friday, $34 Saturday/Sunday, $36 Opening Night and final Friday, Saturday and Sunday
BOX OFFICE: Call 512.476.0084 or email boxoffice@austinplayhouse.com
DISCOUNTS: All student tickets are half-price. $3 discount for Seniors 65 and up. Group rates available.