Jan. 13 - Jan. 22, 2017
Fridays-Sundays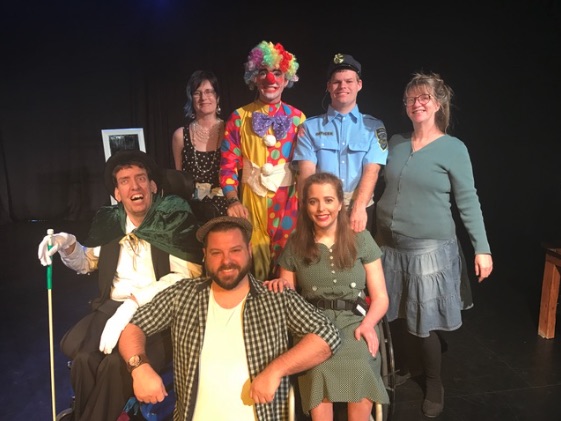 TILT Performance Group's next production Smoke and Mirrors will be the 2nd and 3rd weekends of January, and here is what you can expect to see:

---A hairdressing client at an appointment gone terribly wrong....
---A disco queen shimmying up to romance on the dance floor....
---An accomplished magician longing for more than illusion....

Meet all of these characters and many more in TILT Performance Group's new work, Smoke and Mirrors. It's an interactive, choose-your-own adventure experience with lots of laughs--and maybe a few tears. You won't want to miss this original production, written by members of the company and staged at Bravo Theatre!
Sounds interesting? It is! This show is suitable for all ages, so make sure to mark your calendars and purchase tickets now. We hope to see you there and we always appreciate your support. We love our audiences!
Directed by Adam Roberts
---
Smoke and Mirrors
by TILT Performance Group
TILT Performance Group
Fridays-Sundays,
January 13 - January 22, 2017
January 13 - January 22, 2017
Fridays, Saturdays at 7:30 pm
Sundays at 2:00 pm

Tickets $10 and $15 plus service fees at:

IMPORTANT: Please note that although the show is listed as starting at 7:30 pm for evening performances, when you purchase your ticket you will need to make a choice of actually entering the performance at 7:30, 7:45, 8:00, or 8:15. For matinee performances, the admission times will be 2:00 pm, 2:15, 2:30 and 2:45.

You only need to be there at the time you choose for admittance. When you get your ticket e-mail confirmation, it will read 7:30 or 2:00 pm, so please be sure and write down your actual admission time. This arrangement is because Smoke and Mirrors is a special audience-friendly performance, and only 20 audience members will be admitted during each 15-minute block. All will have the opportunity to see the entire show!
Questions or comments? tiltperformance@gmail.com