Jan. 13 - Feb. 05, 2017
Thursdays-Sundays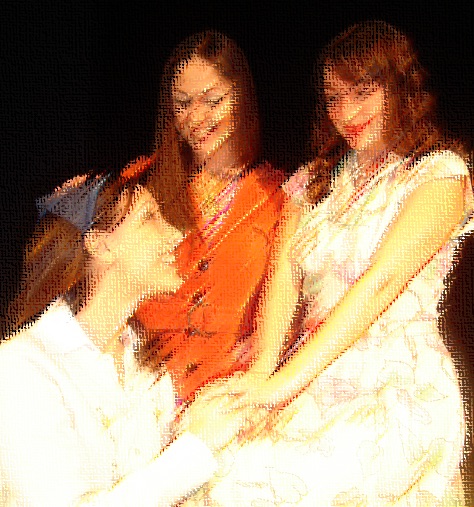 Where do you go when you have just shot your husband?
When the life you planned didn't work out?
When misery has just got you down?
You go home, of course.
City Theatre Austin is proud to present Beth Henley's Pulitzer Prize-winning play of the dysfunctional Magrath family, as the company kicks off the 2017 theatre season.
Even an imperfect family is family enough.
This rings true in Beth Henley's Pulitzer Prize-winning comedy, spinning the zany story of a dysfunctional southern family, told with passion, loads of humor, and a heck of a lot of heart. Each Magrath sister is at a turning point in her life - back together in the scorching heat of Hazlehurst, Mississippi. Lenny, the eldest, never left their childhood home, and is without a romantic prospect in sight. Her sax playing little sister, Babe, faces jail time for shooting her abusive husband. And Meg, the middle sister, has returned home, leaving behind a fading attempt at a singing career and now facing so many memories that she cannot run from. With all this, the Magrath house starts to resemble the eye of a hurricane as the world around them falls to pieces. Ultimately, in all the wackiness, they look to each other – and to past loves and lawyers - for strength and understanding. The Magrath sisters have emotional issues to be sure, but those are coupled with an enormous capacity to love, when coming to terms with their own crimes of the heart.
Why'd you do it, Babe? Why'd you put your head in the oven??
Because I don't know... I'm havin' a bad day.
Crimes of the Heart was playwright Beth Henley's first full-length play. It was the co-winner of the 1979 Great American Play Contest at Actors Theatre of Louisville, made its New York premiere in 1980 and went on to garner numerous Tony nominations, the Pulitzer Prize for Drama, and the New York Drama Critics Circle Award for Best American Play. Henley also wrote the screenplay for the acclaimed 1986 film version of Crimes of the Heart and received an Academy Award nomination for her work. New York Magazine said, "From time to time, a play comes along that restores one's faith in our theatre. Crimes of the Heart bursts with energy, merriment, and, best of all, a generosity toward life." The New York Post proclaimed, "It has heart, wit, and a surprisingly zany passion … it would certainly be a crime not to see this play."
Leading the production, CTC is thrilled to have first-time guest director Rod Mechem, who has performed and worked with numerous theatre companies in Austin, and has been on stage for CTC productions of Bus Stop and Buried Child. The cast features the talents of Kristin Chiles, Shannon Embry, Hannah Lane Farrell, Samantha Brewer, Matt Buzonas, and Chad Dike.
The City Theatre Company is excited to be celebrating its 11th anniversary season of live theatre entertainment in Austin. CTC is an Austin-based, not-for-profit arts organization and is sponsored in part by the Austin Creative Alliance and the Austin Cultural Arts Division. Founded in 2006, the company has been recognized by the Austin Critics Table Awards, the B. Iden Payne Awards, the Central Texas Excellence in Theatre Awards, Austin Live Theatre, and has twice been voted "Best Theatre Company" by Austin American-Statesman's Austin 360. CTC is dedicated in providing quality theatrical experiences and entertainment for Austin artists and its community and continues the commitment to making productions accessible for everyone.
---
Crimes of the Heart
by Beth Henley
City Theatre Company
Thursdays-Sundays,
January 13 - February 05, 2017

January 13 – February 5, 2017. Thursdays - Saturdays 8:00 pm. Sundays 3:00 pm.
The City Theatre, 3823 Airport Blvd. 78722.
General Seating $15. Front/2nd Row Reserved $20-25. Thursday all seats $10.
Tickets at the door $20. Group and student discounts.
Tickets 512-524-2870 or info@citytheatreaustin.org