Performance Photos by Bret Brookshire: EL CID, Austin Shakespeare, November 10 - 26, 2023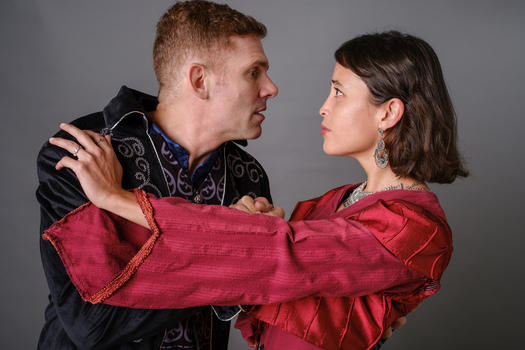 (Performance and cast photos by Bret Brookshire)
Austin Shakespeare will debut a new adaptation by Michael Meigs of Corneille's romantic tour de force retitled El Cid at the Long Center Nov. 10 – 26, 2023.
First performed in the 17th century, Pierre Corneille's popular play Le Cid is the dramatic tale of how Rodrigo Diego becomes the hero El Cid while he faces conflicts with the love of his life, Ximena, and her noble father. A breath-taking duel between Rodrigo and Ximèna's father kicks off the action.
"El Cid features everything from inner conflict to virtuoso dueling," said Austin Shakespeare Artistic Director Ann Ciccolella. "We're very proud to bring this rarely performed Romantic French classic to Austin."
Review by David Glen Robinson, CTXLiveTheatre, November 13, 2023 : "Austin Shakesepeare's EL CID provides a super-good sword flight and intense moral conflicts expressed in blank verse both in English and Spanish, performed by a hardworking cast on a starkly bare stage." Click HERE for full review.
Review by Sabrina Wallace for Austin Broadway World, November 14, 2023
El Cid will feature several actors new to Austin Shakespeare. The hero is played by Sebastian Vitale, who has been acting in Austin since 2020 when he arrived from Buenos Aires, Argentina with a career in TV, film and stage musicals. Ximèna is played by Veronica Kraemer, whose career includes recent acting jobs in France and Italy. Also new to the company is Nolan Muña, who plays Ximèna's father, Count Gomes.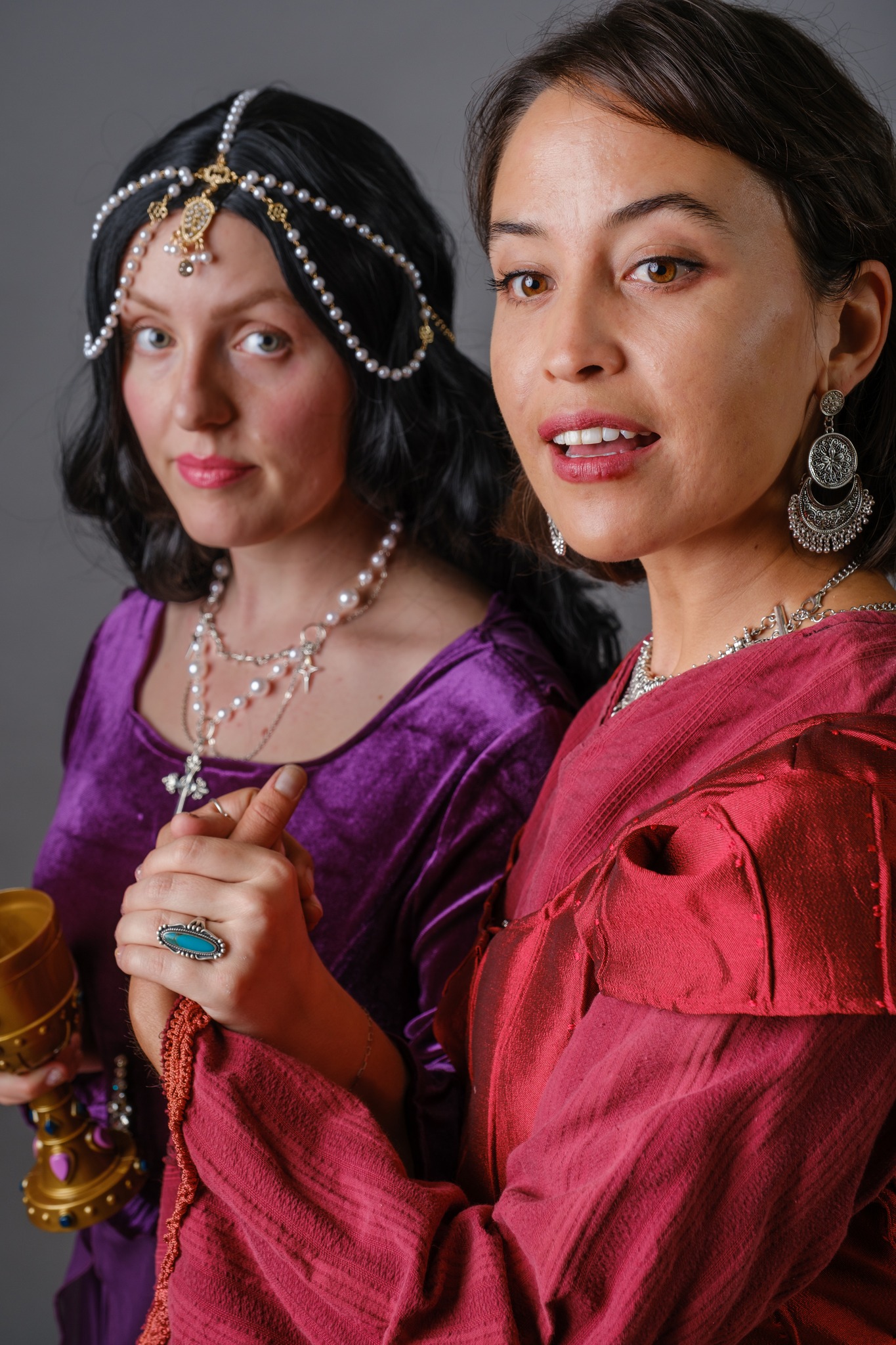 The new interpretation was adapted by award-winning translator Michael Meigs; first from the original French poetry then to English and finally by adding some Spanish language. Emotionally provocative new music has been composed by Jeff Britting, who has worked with the company extensively. The compositions for violin, trumpet and percussion will include live violin by Bennie Braswell, who is also in the cast, and recordings from Alyssa Tuck from the graduate music program at the University of Texas on trumpet and Paul Piñon on percussion.
Company alumni in El Cid include the seductive Princess played by Eliza Renner, who played Hermia in Austin Shakespeare's A Midsummer Night's Dream in Zilker Park. Ev Lunning, who plays the hero's father, Don Diego, is the former chair of theater at St. Edward's University and has had numerous roles with Austin Shakespeare.
Ladies-in-waiting are played Darby Williams (Classic Theatre of San Antonio) and Vanessa Alvarado Flores, who is a company member of the celebrated Forklift Danceworks.
El Cid's dramatic duels were designed by Fight Choreographer Tobie Minor, who has worked with the company as an actor, and is the founder of Violent Crown, a corps of martial artists. Costume Designer Cecilia Gay creatively combines contemporary and period styles. Resident lighting designer Patrick Anthony will also be designing scenery. Vocal coach Kate Glasheen recently starred in The Real Thingand teaches at Texas State University. Spanish language consultant Ana Duclaud is a comparative literature doctoral student at UT Austin.
[Poster by Rona Ebert]
---
El Cid
by Pierre Corneille, translated and adapted by Michael Meigs
Austin Shakespeare
Thursdays-Sundays,
November 10 - November 26, 2023
Rollins Theatre
Long Center
701 Riverside at South First,
Austin, TX, 78704
NOVEMBER 10 - 26, 2023
THE ROLLINS THEATER AT THE LONG CENTER FOR THE PERFORMING ARTS
Tickets, which start at $20, are available here.
For student discounts with valid ID (less than $20) or discounts Group discounts for 10 or more people, please call the Long Center's 3M Box Office at: 512.474.LONG (5664) (M-F 10am-5pm CT) or email boxoffice@thelongcenter.org.