Performance Photos by Errich Petersen: Previews of Departing Attractions by Lowell Bartholomee, Austin Playhousse
(Performance photos by Errich Petersen)
At Austin Playhouse West Campus: Previews of Departing Attractions, a collection of short plays written and directed by Lowell Bartholomee!Tied together by loss and humor, some pieces are earlier works of Bartholomee's that are being reworked while others have been created specifically for this production. Together, they provide an evening filled with comedy, wit and insight. This will be the inaugural production in our new interim venue.
"I am thrilled to inaugurate Austin Playhouse's tenure at a new location and be a part of adding a venue to Austin theater. With Hyde Park Theatre being the only existing building I've had my work produced over the years, and so many gone that were close to me – including the first space I had a piece performed in – I am proud to do this work in a new space available to Austin creators," said playwright and director Lowell Bartholomee. "Previews of Departing Attractions contains pieces that span my entire writing life. The oldest piece was written in 1994, shortly after arriving in Austin, while the newest is still being written. All of them owe their existence to Austin theater's continued habit of encouraging new and unknown creators while easing the threshold of entry to getting work on stage and in front of audiences."
Feature by Wayne Alan Brenner, Austin Chronicle, August 5, 2022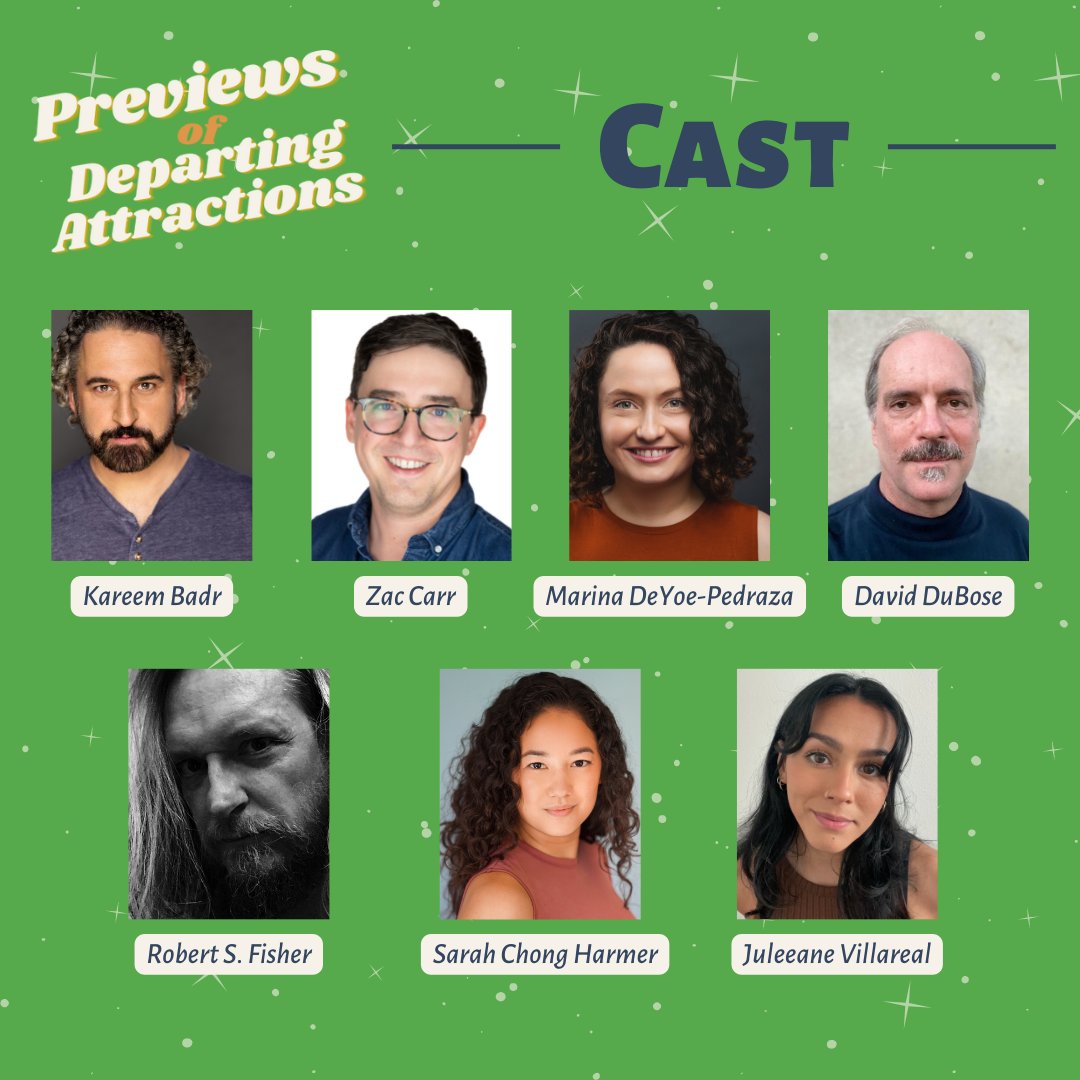 The ensemble cast includes Kareem Badr, Zac Carr, Marina DeYoe-Pedraza, David Dubose, Sarah Chong Harmer, Robert S. Fisher, and Juleeane Villareal.
"As we look hopefully to the future, we also acknowledge and mourn the things we've lost. Not just to a pandemic, but to the shifting sands of Austin's evolution from 'weird college town' to bustling metropolis. Previews of Departing Attractions shines a light on what was so special about arts creation and support in Austin and what could be again," said Austin Playhouse Producing Artistic Director Lara Toner Haddock.
---
Previews of Departing Attractions
by Lowell Bartholomee
Austin Playhouse
August 05 - August 20, 2022
Runs August 5-20, 2022.
Tickets on sale HERE: https://bit.ly/3QoSf55