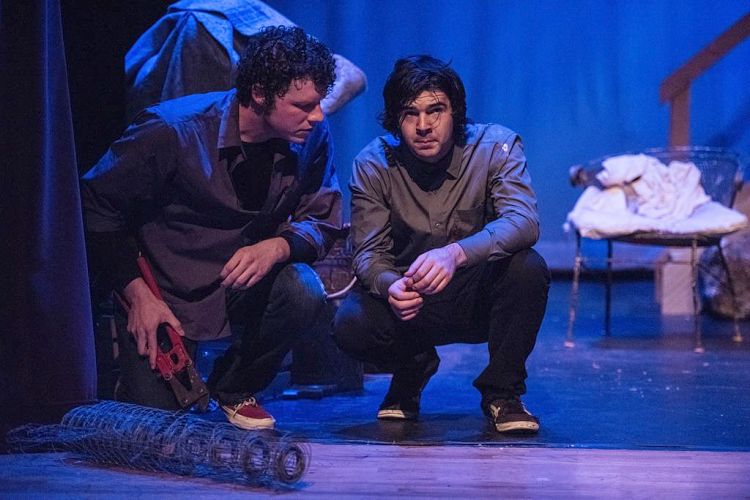 by Michael Meigs
Published on February 01, 2016
Message: Those worshipped FLSD elders imprisoned their women and, like cannibals, consumed their own many children, both female and male.
Exit 27 starts dark and gets darker. Much darker.
Like just about everyone else I'd heard of the abuses of the Fundamentalist Latter Day Saints (FLSD) church headed by Warren Jeffs -- traditionally polygamous and in some cases abusive of underage girls. That's why the man is serving a much deserved twenty-year prison sentence.
Alex Merilo's 2013 play, which premiered in Houston, looks at the other horrific aspect of systematic ...
Read more »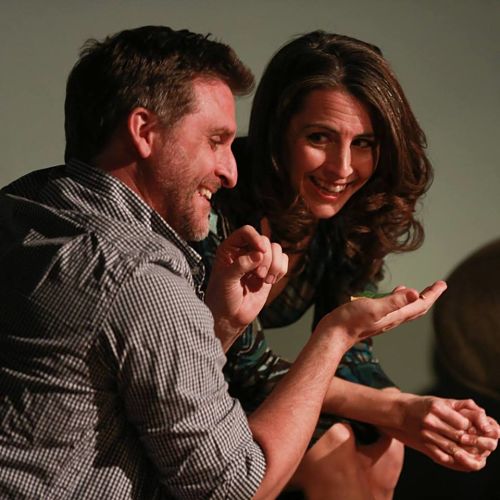 by Michael Meigs
Published on January 30, 2015
It's 15 years further down the road. You'd hardly think it a good idea for him to invite his former flame to teach a summer seminar on feminism at the college.
New on the scene, Southwest Theatre Productions provides an intimate experience with Gina Gionfriddo's 2012 play Rapture Blister Burn due both to the staging in the Salvage Vanguard's tiny studio theatre and to the subject matter: a middle-aged triangle of marital regrets served with lectures on the awakening of feminism in the twentieth century.
Gionfriddo sets out to demonstrate that theories of sociology fall short of providing a philosophical basis for living ...
Read more »