by Kurt Gardner
Published on February 09, 2018
The Magik Theatre's production is splendid and the actors are terrific. Scenic design is ingeniously minimal, supplemented with amusing props and atmospheric lighting. Songs are pleasantly performed.
Tomás & the Library Lady is the inspirational true story of Tomás Rivera, the son of migrant farm workers who grew up to become the first Mexican-American chancellor of a California university. The charming production now playing at San Antonio's Magik Theatre deserves to be seen by the widest possible audience, as its message of inclusiveness is so important today. Young Tomás travels with his parents, Josefa and Florencio, from Texas to Iowa …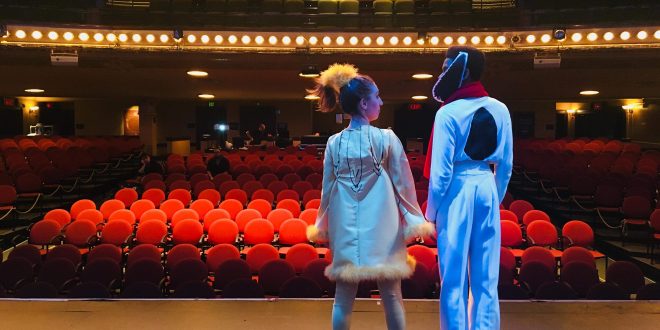 by Kurt Gardner
Published on December 26, 2017
Directed with flair by Magik Theatre artistic director Frances Limoncelli, this production is entertaining for nostalgia-seeking adults as well as their young children.
"Of all the Charlie Browns in the world, you're the Charlie Browniest." So proclaims Linus to the downtrodden title character in the opening scene of A Charlie Brown Christmas, produced by the Magik Theatre and playing at the Charline McCombs Empire Theatre. To have such well-known animated characters portrayed by actual human actors requires some cunning, and this delightful production manages to pull it off with a high degree of ingenuity. For example, to indicate the size differential …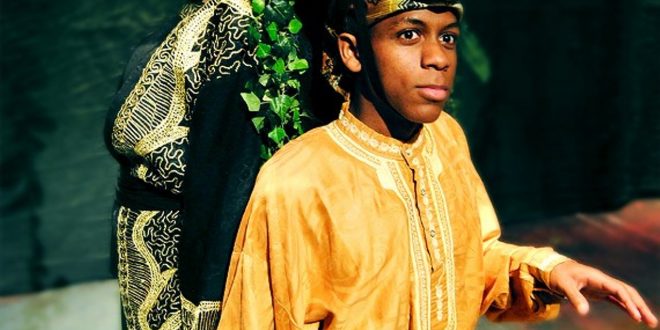 by Kurt Gardner
Published on October 13, 2017
Four talented actors each inhabit several of Kipling's characters with the aid of evocative costumes designed by Carolyn Dellinger Stillwaggon and stylish headpieces fabricated by Lucian Hernandez.
Adapted from the works of Rudyard Kipling by members of the Chicago-based Lifeline Theatre, Christina Calvit and Meryl Friedman, Rikki-Tikki-Tavi and Other 'Just So' Stories comes to San Antonio's Magik Theatre in a delightful production that will entertain children and their parents alike. The piece is performed by four talented actors: Jeremy Bilbo, Delvin James, Jovi Lee, and Randee Lutterloh. They each inhabit several of Kipling's characters with the aid of evocative costumes designed …