Review: Missionary Position: Pleasure Journeys for the Intrepid Lady Explorer, Season 3 by Glass Half Full Theatre
by David Glen Robinson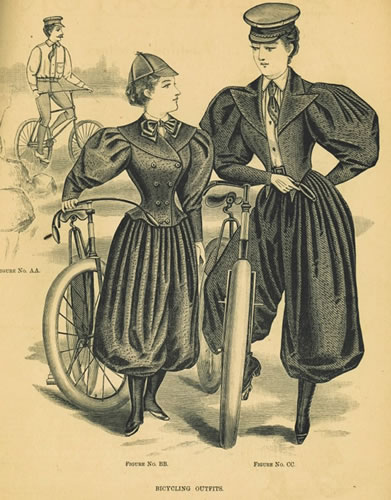 Glass Half Full Productions presents their last production at Salvage Vanguard Theatre from June 3 - 18, 2016. Missionary Position: Pleasure Journeys for the Intrepid Lady Explorer is the third chapter in the series, featuring producing artistic director Caroline Reck as intrepid explorer Amelia Weatherbeaten and Cami Alys as her American sidekick Eleanor Dangerbottom. These two characters in play are worth the price of admission by themselves, but they never fail to bring in a wealth of material from around the world to their scholarly lady lectures.
Missionary Position: Pleasure Journeys for the Intrepid Lady Explorer fastens on the bicycle craze of the Belle Epoque, going on at the same time as world expeditions by intrepid lady explorers. We discovered in the question-and-answer session after the show that Caroline Reck conducts research in period books and publications, finding actual female personages in history who were involved in the industry under scrutiny. This one of course was the bicycle industry.
Reck found the American Amelia Bloomer, who seemingly "invented" two-legged trousers for women. This facilitated the ladies' bicycle riding. √ converted her to a Scotswoman with a really rich Scots accent.Hopkin played through the audience and house demonstrating how widely ladies could spread their legs and still remain discreet in their trousers. Hopkin is fresh off the drier humor of Paper Chairs' Poor Herman, where she played one of several Hermans and inhabited multiple additional characters with ease.
Indiga Rael played American Annie Kopchovsky as an American, with a combination Bronx/down East accent, the kind facilitated by much gum-chomping. Kopchovsky, in an early example of tasteless branding, legally changed her name to any brand (e.g., Whataburger) in exchange for sponsorship for her long-distance bicycle rides. When she arrived at the ladies lecture, she wore the patterned facial sunburn around her steampunk-style goggles that proved her length of time outdoors. She testified upfront that her long rides were a means of avoiding matrimony. Kopchovsky shines as yet another imaginative turn by Indigo Rael, whose immense range is partially shown by Kopchovsky's contrast with Rael's portrayal of Marie Antoinette, the title character in Capital T Theatre's recent production at the Off Center.
All this 1895-style women's rights and liberation came to a halt when Charlotte Smith, portrayed by the inimitable Sonnet Blanton, strode into the hall. Smith was another period figure, who actually stood and wrote in favor of women's rights. She just hated bicycle riding.And she hated it enough to try to compel women to stop it. Blanton's portrayal takes down the temperature in the theatre by about ten degrees. Our intrepid lady explorers diagnosed the condition as insufficient sense of balance, and they resolved the problem by presenting Smith with a ladies-sized tricycle.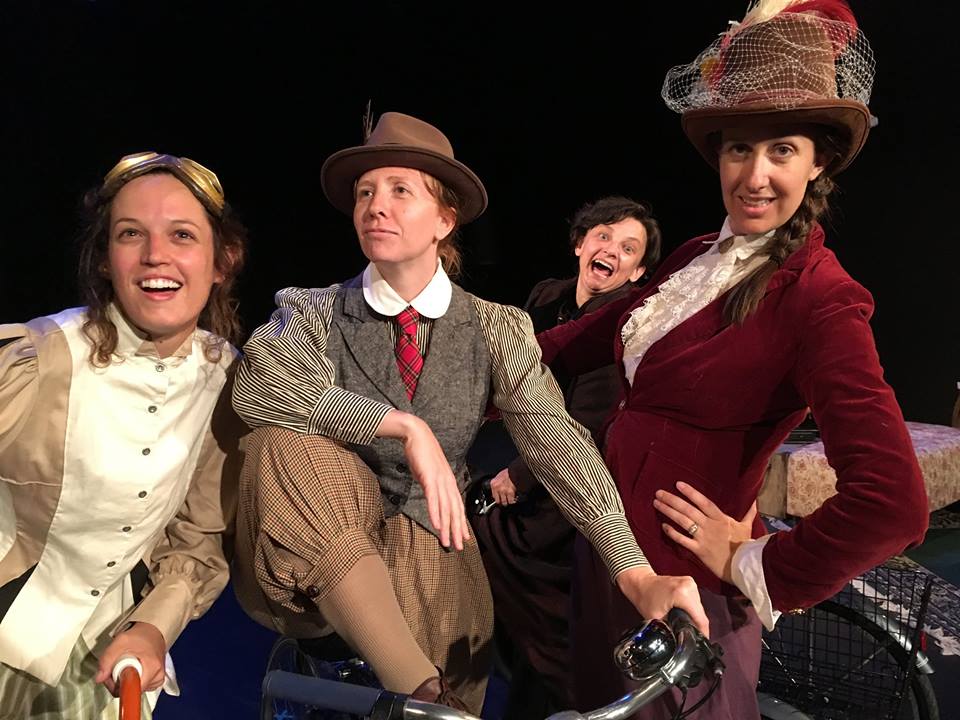 Jay Byrd perpetuated his drag performance in black Victorian widow's weeds. He has been in the Missionary Position pieces since the beginning. Here he played the ladies psychopomp and tea-server with a daffy edge that kept the audience slightly unsettled at all times. His role comes across as subtly well done, and his drag characterization is another outstanding interpretation in his full repertoire of such. His partnership with Glass Half Full Productions is an energetic creative alliance.
Comedy audiences will love this show, with humor ranging from the dry and subtle to outrageous slapstick. In further good news, although Glass Half Full Productions shortly departs with the closing Salvage Vanguard Theatre, both the show program and Producing Artistic Director Caroline Reck announce a full season of classes and performances at various venues around Austin. This is welcome news in our current spate of theatre closings. Further, theatre audiences are encouraged to support Glass Half Full Productions for its commitment to presenting original material, always very well done.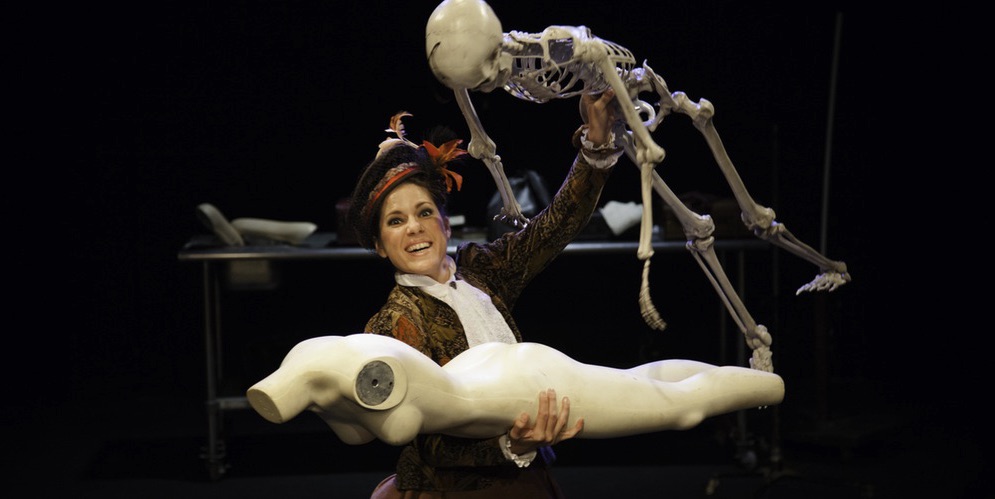 Missionary Position: Pleasure Journeys for the Intrepid Lady Explorer continues through June 18, 2016 at Salvage Vanguard Theatre on Manor Road in East Austin. Mature audiences; highly encouraged.
---
Missionary Position: Pleasure Journeys for the Intrepid Lady Explorer, Season 3
by Caroline Reck
Glass Half Full Theatre
Thursdays-Sundays,
June 02 - June 18, 2016
Thursdays - Saturdays at 8 p.m., Sundays at 5 p.m.
Salvage Vanguard Theater
2803 E Manor Rd, Austin, TX 78722 View Map
Tickets $15 - $25 plus service fees available online via