Missionary Position: Pleasure Journeys for the Intrepid Lady Explorer, Season 3
by Glass Half Full Theatre
Jun. 02 - Jun. 18, 2016
Thursdays-Sundays
Glass Half Full Theatre presents the newest session in their ongoing comedy series, Missionary Position: Pleasure Journeys for the Intrepid Lady Explorer (Session Three). Amelia Weatherbeaten (Caroline Reck) and Eleanor Dangerbottom (Cami Alys) are Victorian-era Lady Explorers and Spokeswomen for Hartman's Hygenic Towellettes for Ladies, the first commercially available menstrual products for women. They travel around the world at the turn of the 19th century, hocking their products and lecturing hilariously on topics of interest to the Ladies Society for Ladies, Where Ladies Share Knowledge with Ladies. (That's you.)
****UPDATE: MISSIONARY POSITION: SESSION TWO HAS BEEN NOMINATED BY THE AUSTIN CRITIC'S TABLE FOR BEST PRODUCTION OF A COMEDY AND FOR ACTING IN A LEADING ROLE (CAROLINE RECK).***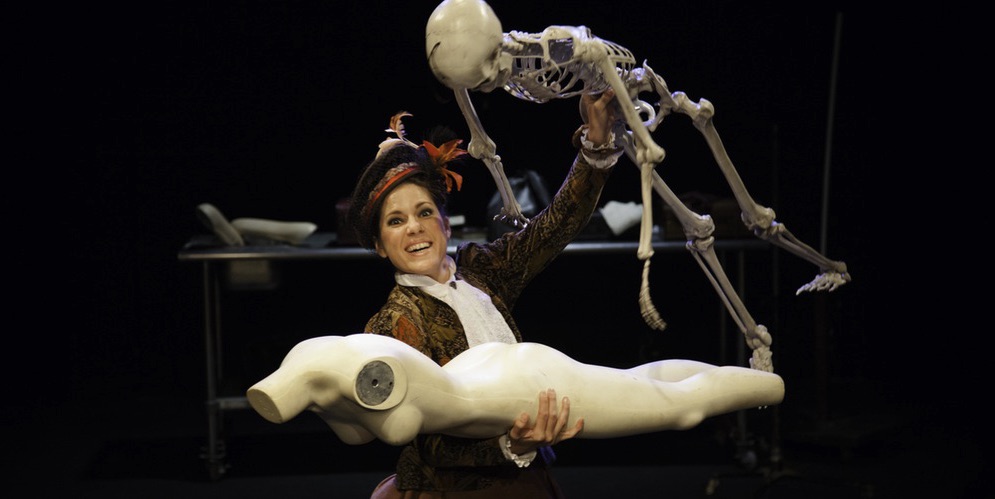 The topic for Session Three is Riding your Bicycle to Freedom and Other Lofty Apogee. Jay Byrd returns to his role as the Lady Hostess of the Ladies' Society, joined by SPECIAL GUESTS COURTNEY HOPKIN, INDIGO RAEL, AND SONNET BLANTON. With the assistance of these ladies and a pair of High Wheeler bicycles, Matron Dangerbottom and Mistress Weatherbeaten shall inspire all ladies on the wobbly path to Suffrage and instruct them on the etiquette of "riding astride." Part P.T. Barnum sideshow, part Victorian Geographical Salon, these ladies will offer a seat at their table but you won't stay in it for long. Anticipate a raucous, interactive, inventive evening that kicks the stuffing out of stuffy "period" theater. Join us for the final theatrical performance ever at Salvage Vanguard's Manor Road location before the doors close.
Missionary Position: Pleasure Journeys for the Intrepid Lady Explorer from Glass Half Full Theatre on Vimeo.
Reviews of previous sessions:
From The Chronicle:
"In less than an hour, these two proficient performers demonstrate their mastery over all manner of comedic devices . . . Others may wish to prolong the absurd debate over whether women can make people laugh, but for me the case is settled, with my split sides from this show providing the latest evidence for the affirmative."
http://www.austinchronicle.com/arts/2015-09-18/missionary-position-session-2/
From the Statesman:
Missionary Position" is only an hour long, but could indeed be longer — it's that entertaining. Among audience members, it wasn't uncommon to see heads thrown back in laughter in response to Eleanor and Amelia's antics. Actresses Alys and Reck's half-smile-half-grimace facial expressions, peculiar euphemisms for "that time of the month" and physical comedy is not to be missed.
http://www.statesman.com/news/entertainment/arts-theater/hilarious-look-at-19th-century-feminine-hygiene-by/nnkms/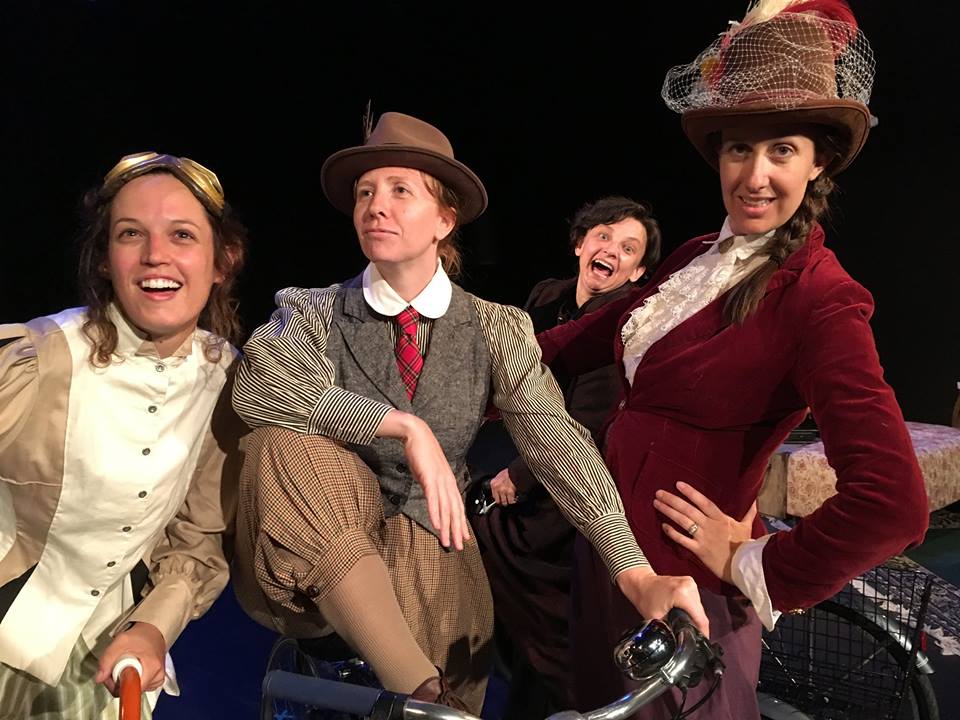 Caroline Reck, Writer/Director (winner of B. Iden Payne & Austin Critic's Table awards for Outstanding Script, Direction, & Puppetry, and Critics Table for Best New Play) has teamed up with Cami Alys (Intergalactic Nemesis, Industry Night) to devise this original series featuring:
Cami Alys as Matron Dangerbottom
Caroline Reck as Mistress Weatherbeaten
Jay Byrd as the Hostess of the Society for Ladies
Special Guests Courtney Hopkin, Indigo Rael, and Sonnet Blanton
Sound by Taylor Juarez and K. Eliot Haynes
Lighting by Sadie Langenkamp
Costumes by Pam Friday and Monica Pasut
Scenic by Caroline Reck.
This is a comedy series for adults. Mature kids and teens welcome at the discretion of their adults. Sexy stuff is mostly innuendo. Language is PG. There will be gender-bending.
---
Missionary Position: Pleasure Journeys for the Intrepid Lady Explorer, Season 3
by Caroline Reck
Glass Half Full Theatre
Thursdays-Sundays,
June 02 - June 18, 2016
Thursdays - Saturdays at 8 p.m., Sundays at 5 p.m.
Salvage Vanguard Theater
2803 E Manor Rd, Austin, TX 78722 View Map
Tickets $15 - $25 plus service fees available online via