Review: NOTES FROM THE FIELD by Anna Deavere Smith, Zach Theatre
by Brian Paul Scipione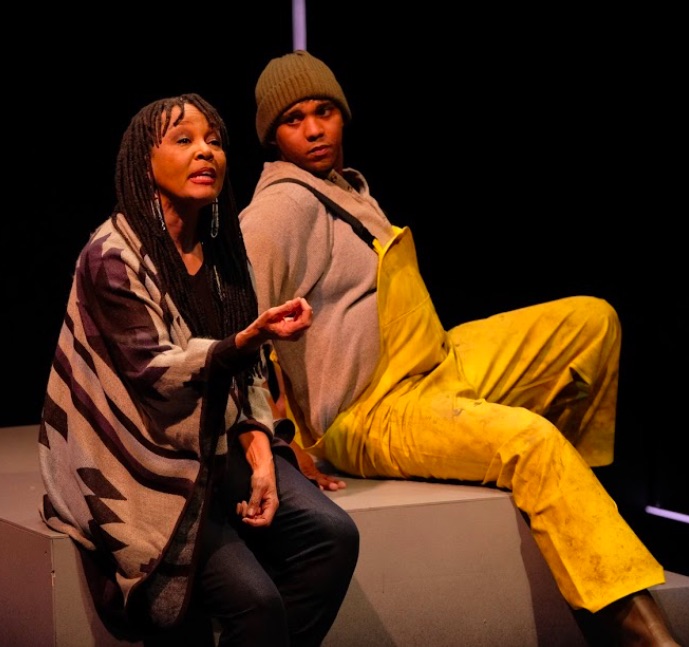 Using empirical evidence and recorded interviews, playwright-actor Anna Deavere Smith tells the personal stories of those dealing with the difficult communities challenged to escape what they describe as "America's school-to-prison pipeline." There is mature content in these stories, and Zach Theatre recommends that audience members be at least 14 years of age.
Smith originated Notes from the Field: Doing Time in Education as a one-woman performance. She's a famous actor, playwright, and educator who has been working in television, film, and on stage for more than 40 years. She appeared in various television series, including The West Wing, Nurse Jackie, and For the People. In 2015 she was the Jefferson Lecturer for the National Endowment for the Arts. She is the founding director of New York Univesity's Institute on the Arts and Civic Dialogue.
This Tony- and Pulitzer-Prize nominee has been creating one-person shows since the 1990s. She appeared in her work Let Me Down Easy at the Zach Theatre in April, 2009. Notes from the Field was awarded a special citation at the 2017 Obie Awards ceremony. This piece is based on interviews with more than 200 people who work "in the field."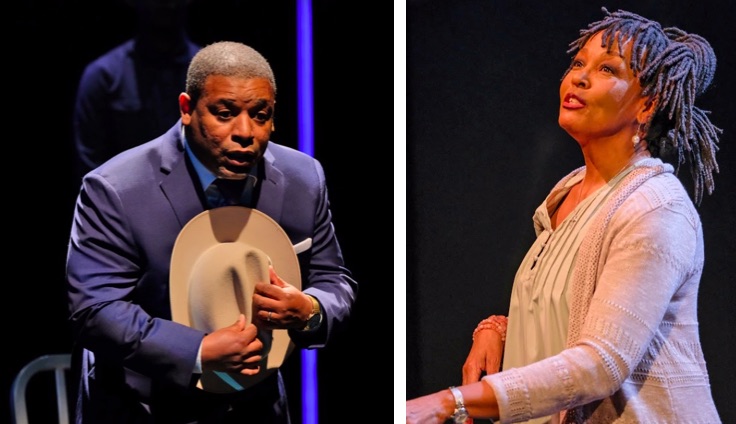 Director Dave Steakley, Zach Theatre's producing artistic director, is now in his 28th season with the company. His staging runs in Zach's mid-size Kleberg Theatre till March 31st and features well known Austin actors Michelle Alexander, Zell Miller III, Carla Nickerson, and Kriston Woodreaux. The sixteen characters (and seventeen scenes) are assigned to the actors based on their individual strong suits and physicality.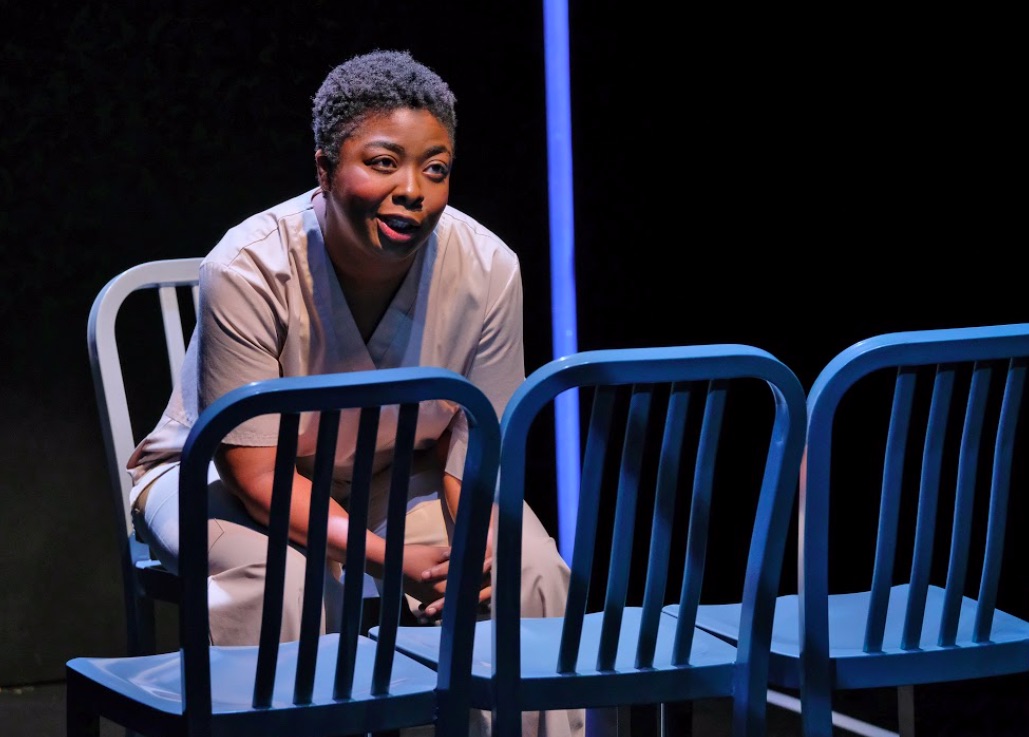 Actual videos of violent incidents in school systems highlight the action. These videos, nothing short of brutal, have a visceral effect, intensified as the actor just a few feet away from the audience brings the victim in the incident to life. Four semi-transparent screens hover above the stage, designed so that the video shows both on the screen and through it, casting a moving image on the opposite wall. What you see on the screen is not relegated to a distant world you are peering into; instead, this is your world. Its very existence is a reflection of yourself. On screen, Kevin Moore, the man who filmed the beating of Freddie Gray, spells it out even more lucidly. "The camera is our only defense."
This is documentary theatre at it best. Speeches and dialogue are based on transcripts from interviews with a diverse range of representatives from throughout the community. The harrowing multi-media experiences fit in with stories that might have never been told or believed, had they not been captured on video.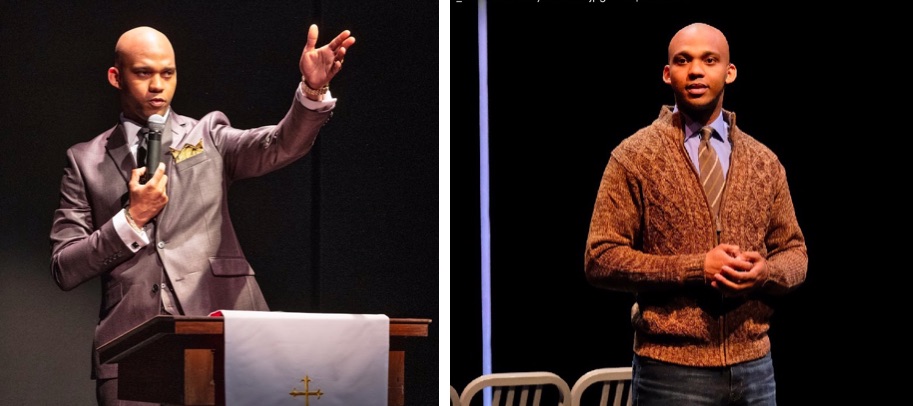 To top it all off the playwright shatters the fourth wall during the second act by dividing the audience into separate groups around the theatre for community conversations led by facilitators. Audience participation was voluntary, but many chose to join in. Unsurprisingly, many from the audience were clearly disturbed by the performance and ready to describe their feelings openly. Also unsurprising was the result of this open dialogue: no easy solutions were discernible. A few participants spoke about successes on their own journeys through education and adolescence, but many found it difficult to articulate the cause of the ongoing "school to prison-pipeline." The general feeling was that some culpability fell on the schools, some on the parents, some on cultural norms, and some on the administration.
This is a night of heavy theatre, but that doesn't mean it isn't enjoyable. The actors arrive on stage and begin talking about their connections to Austin, putting the audience at ease. Steakley used the same technique in his most recent production Hedwig and the Angry Inch. Subsequent tension is modulated with comic relief as well as some goose-bump-inducing speeches, bravado, and preaching. Yet, once the audience is settled, the tragic videos and the stories based on them come in quick succession:
"We trusted in the criminal justice system."
"Why you crossing the street!?"
"You gotta stop running from the cops!"
"U.S. law is justice by strangers."
"Nobody learned what the law was about."
"America can't help but think of itself as the only country."
"The United States of America is a prison nation."
Culled from interviews with real people, the texts are filled with words that are passionate, well-spoken, and as colorful as any a playwright might wish to craft.
Notes from the Field is an intrepid work of art. It should not only be seen, it needs to be seen.
---
Notes from the Field
by Anna Deavere Smith, Music by Marcus Shelby
Zach Theatre
Wednesdays-Sundays,
February 27 - March 31, 2019
Kleberg Theatre.
Tickets start at $25 and are available online at zachtheatre.org, by phone at 512-476-0541, or in person at the ZACH Theatre Box Office, in the Topfer Theatre, 202 South Lamar Boulevard (corner of Riverside Drive and South Lamar) Monday through Saturday, 12–5p.m.
ZACH Theatre is wheelchair accessible.
Student Rush Tickets are $20 one hour before show time (with valid ID). A limited numberof Pay–What–You–Will tickets are available the day of ,for Mainstage preview performances only.
Groups of 8 or more may request reservations by calling 512-476-0594 x.245 or by emailing groupsales@zachtheatre.org.
Special Events in Celebration of Notes From the Field:
Pride Night – Thursday, February 28, 2019
Press Night – Saturday, March 2, 2019. RSVP to nicole.shiro@motleycrewmedia.com
Wednesday Post-Show Discussion – Wednesday, March 6, 2019
ASL Interpreted, Open Captioned, and Audio Described – Wednesday, March 6, 2019
Champagne Opening – Thursday, March 7, 201