Review #2 of 2: Uncle Vanya by City Theatre Company
by Brian Paul Scipione
There are many things you can say about Anton Chekov's Uncle Vanya that would be an understatement. For example:
It is about characters going through their own and very different mid-life crises.
It is an existential commentary on social classes in mid-19th century Russia.
It explores the exploitive relationship between people and the environment.
It illustrates the dangerous self-delusions created variously by academia, alcohol abuse and religion.
The timelessness of this work is not because it touches upon all these subjects; rather, it's because Chekov magnifies these struggles to their most extreme manifestations (anything but an understatement). Taken lightly the play appears to be a glance into a family's grotesque infighting not too far removed from the inanities of watching strangers argue over the dishes on reality television. But when this play is deftly performed, the viewer is privy not only to the internal and external struggles of the characters but to the entire consciousness of the Russian people at a time when the the seeds of revolution were being farrowed.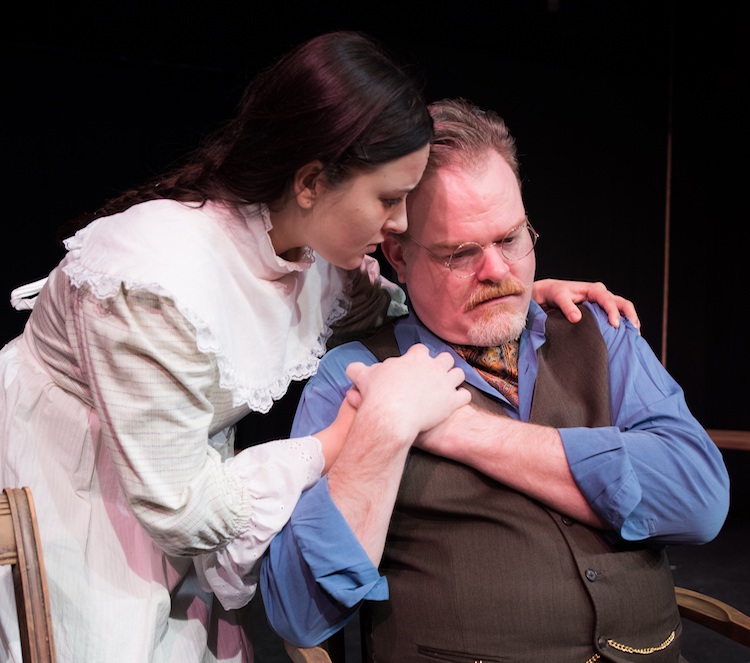 Fortunately for Austin theatre goers, this is one such production. Rod Mechem as production director has designed a show with a bare-bones feel that showcases the actors. A character plays guitar softly in the background, the tables are sparse, and the lighting is minimal. There seem to be no limits put on the actors' choices in their own character development which adds nicely to the disparate despairsall are undergoing. Beau Paul as Uncle Vanya unleashes his straight-from-the-get-go railing against his "boring little life" and loss of emotional connection. Brianna Ripkowski as Yelena, on the other hand, is quiet at first, revealing a little at a time, slowly drawing in the audience, so that by the third act it is clear that any perceived aloofness is misconstrued. She reveals her character to be awash with conflict and longing.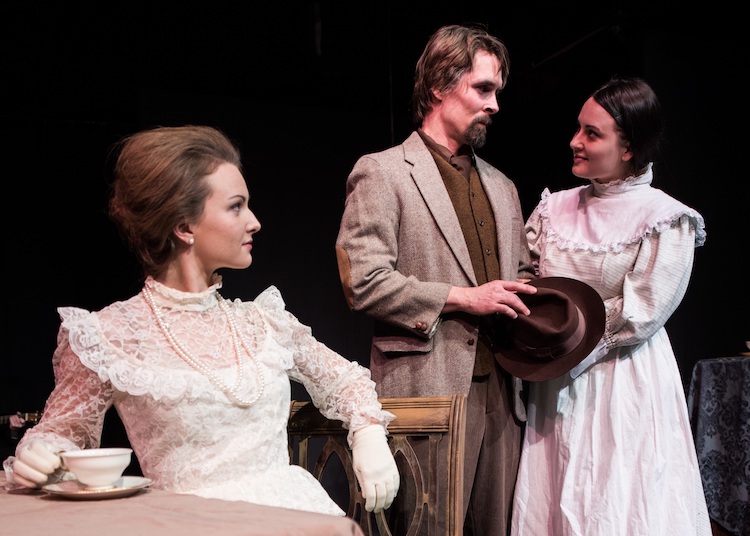 Christina Little-Manley's costume design is above and beyond. Even if the play had been done in an empty room or an abandoned street, the costumes would re-place it firmly in time. She has spent incredible attention to detail both aesthetically and thematically. Yelena, the character who's the reluctant love interest of at least three suitors, is costumed in dresses that change throughout the evening, beginning with a simple white (almost wedding-like) gown, exchanged for a stark red color during the heated arguments in the middle of the play, and ending with a soothing forest-green dress that foreshadows the coming resolution. Andrew Fisher as the country doctor Astrov is decked out in the standard formal three-piece suit of the time, but as he gets frazzled his costume does as well. Matt Flynn as Serebryakov, the revered and reviled professor, at one point sports a suit of wide pinstripesthat plays up the clownish nature of his character.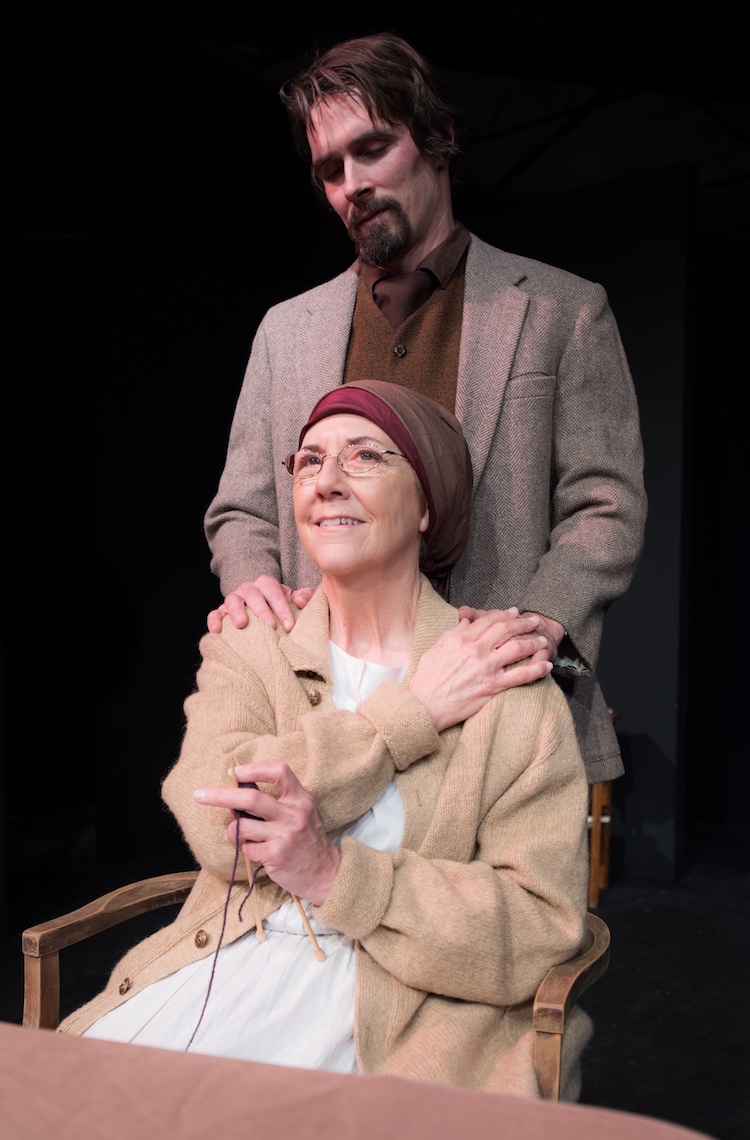 The play's pacing is up tempo. Despite the possibility of requited love being nothing more then an absurd notion, at times it has the feel of a Noel Coward-esque drawing room comedy. The four acts flash by even though the characters are often saying things like, "I don't think I could survive one month in this house," "I know it's foolish of me to live so long," and the right to the point, "There's something wrong with this house!" Half of the main characters of the play feel they've wasted their lives and are too old for love, while the other half feel trapped in their situation and though young, thety will never be free to love. Considering that these two are divided distinctly by gender, Chekov was making a sly comment on the role of woman in his country.
At one point, Yelena turns to Uncle Vanya and gasps, "It's incredible how you gnaw on the same worn out thoughts like a dog with a bone!" And while the plaints of Beau Paul's titular character remain the same, his expressions of them do not. He starts outs like a fireworks display, clearly enjoying the spectacle that he's causing and even relishing his self-pity. When faced with the remains of his life he yelps out like a kicked dog, "How can I endure 13 years of this? How will I fill them?" His niece Sonia attempts to placate him. Played adroitly by Julia Salas, Sonia may be the character most deserving of soothing. Consistently selfless, she absorbs all the anguish around her but doesn't seem even close to falling into the abyss of ennui that has swallowed everyone around her. Salas' performance is measured and moving.
Andrew Fisher's performance is a well-rounded achievement. He gets many laughs during the drinking scene and, overall, conjures up more audience sympathy. When his face falls, a deep sigh escapes and he says, "I can see the cynicism in your eyes." He is not totally heartbroken because we can tell he has learned not to expect as much. His character is the maverick, impassioned about the environment, dedicated to his patients and well spoken but despite his claims, even he is not immune to the foibles of falling in love. He dismisses the idea. "I'm a malcontent like your Uncle Vanya." Later he tries to explain that his life is like riding in the forest at night with only a small light in the distance to spur one on and concludes, "For me that light is gone." But is it?
If the light in the distance were truly gone, wouldn't he (and the others) just stop riding? Here is the brilliance of this production. Even when the characters believe they have nothing to live for, the actors' performances show us they are lying to themselves. While very serious in tone, this work has many mirthful moments. Which is to say that dark times beget dark humor. When the professor came out to make a speech three of his family members are in such abject anguish that it brought to mind Sartre's No Exit.
Of course, the professor neither knows or notices the torment he has caused the family. When times are dark it is tempting to find something to blame it on, but as we learn from The City Theatre's production of Uncle Vanya, having something or someone to blame doesn't actually change anything at all.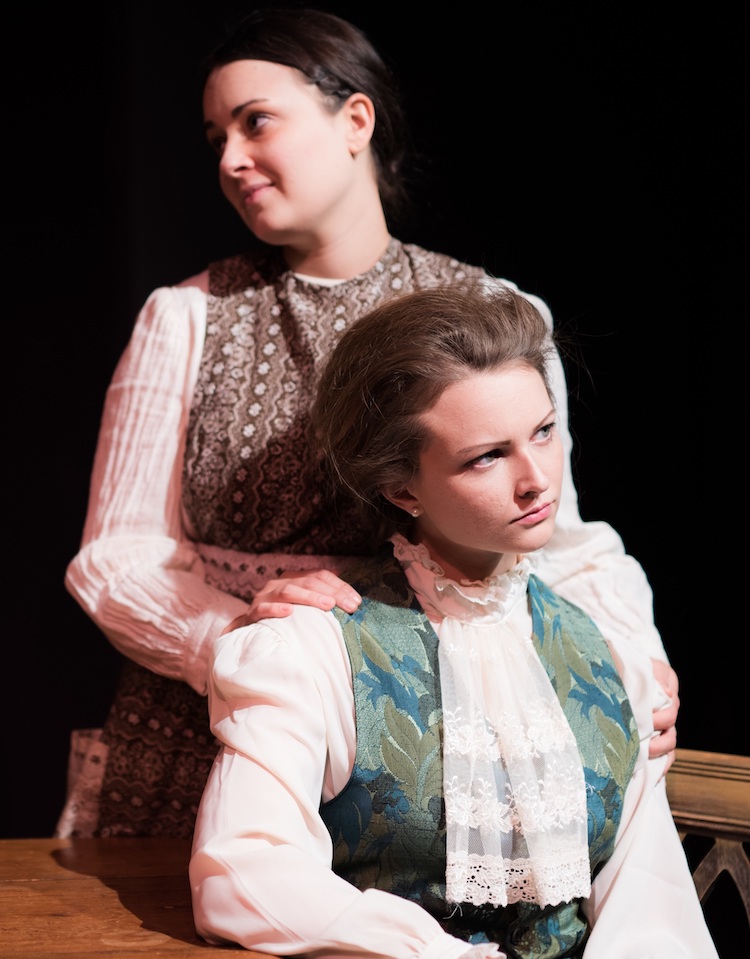 EXTRA
Click to view the City Theatre program for Uncle Vanya
---
Uncle Vanya
by Anton Chekhov
City Theatre Company
Thursdays-Sundays,
January 12 - February 04, 2018
January 12 – February 4, 2018. Thursdays - Saturdays, 8:00 pm. Sundays, 3:00 pm.
The City Theatre 3823 Airport Blvd. Austin 78722.
General Seating $15. Front/2nd Row Reserved $20-25. Thursday all seats $10.
Tickets at the door $20. Group and student discounts.
Tickets 512-524-2870 or info@citytheatreaustin.org. www.citytheatreaustin.org
CTC offers its discount ticket program with $10 Thursday seats and $12 student seats for any show. The ticket discount is available throughout the 2017 - 2018 season.