Who Killed William Gamble Griffon, The State of Texas vs. Haywood Batey
by Bastrop Opera House
Apr. 24 - Apr. 25, 2015
Saturday-Sunday
The Bastrop County Bar Association will present its second annual murder trial production at Bastrop Opera House during Yesterfest Weekend on Saturday evening, April 25 and Sunday afternoon, April 26.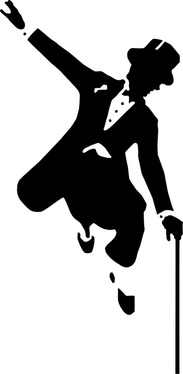 The play, Who Killed William Gamble Griffon, The State of Texas v. Haywood Batey, is based on the infamous 1883 Christmas Eve lynching and Christmas Day gunfight in McDade the trial of Haywood Batey for the murder of Willie Griffon who was killed in the gunfight. At the time, the trial was described as "the most important trial in the history of Bastrop County." Barbara Bogart, President of the Bar Association said, "Every effort has been made to make the production historically accurate so that the audience not only will be entertained but may also learn something new about the fascinating history of Bastrop County."

The actors in the play include District Judge Christopher Duggan who will play District Judge L. W. Moore, the judge who presided over Batey's murder trial, Ernie Bogart as County Attorney W. E. Maynard who prosecuted Batey and Derek Van Gilder as defense attorney George Washington Jones. Also in the cast are other members of the Bar Association, performers who have appeared in other productions at the Opera House, and some new faces. The play is being directed by one of Bastrop's true treasures, Chester Eitze.
---
Who Killed William Gamble Griffon, The State of Texas vs. Haywood Batey
by Bastrop TX Bar Association
Bastrop Opera House
Saturday-Sunday,
April 24 - April 25, 2015
April 25 at 7 pm & April 26 at 2:30 pm

Please fill the online reservation form at www.bastropoperahouse.com to make ticket reservations and secure your seat! Please specify show date, type and quantity of your order.
April 25 Dinner Theater - $75
April 26 Matinee Performance - $15
The Saturday evening performance on April 25 will be a dinner theater with dinner served at 7:00 p.m. The play will begin at 8:00 p.m. The Sunday afternoon matinee performance on April 26 will be at 2:30.

Proceeds from the production will help fund the scholarship program of the Bastrop County Bar Association.

* * *

For more information please call David Bragg at (512) 581-0061 (office), or (512) 496-9031 (cell).