Nov. 03 - Nov. 20, 2016
Fridays-Sundays
Gibby Hayden is not putting the effort into his 27-year marriage that his career-driven wife Suzannah expects. Suzannah finally hires an assistant named Beth who whips their household into Southern style shape, causing a rift between the married couple while she's at it. Who will stay and who will go?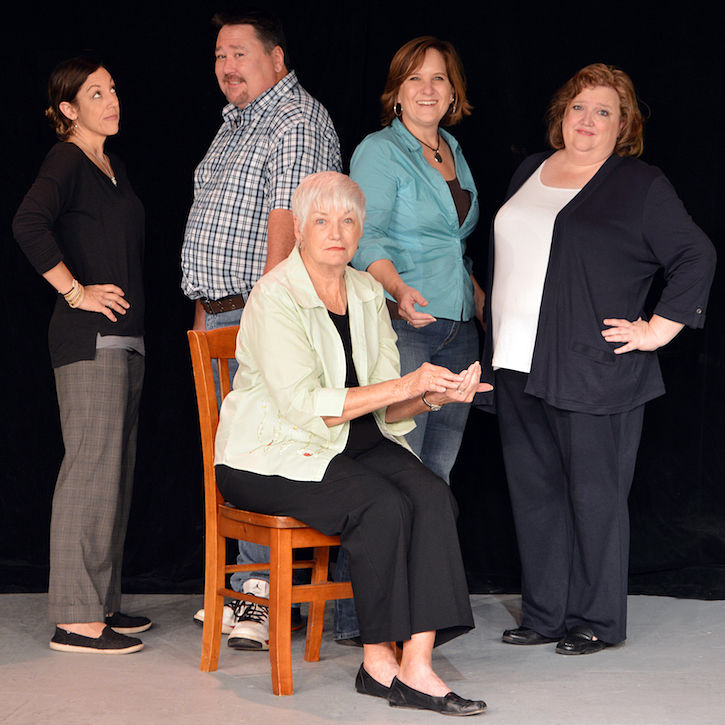 The cast of the Hill Country Community Theatre's production of "'Til Beth Do Us Part" includes: Kay Baker as Suzannah, Patrick Lescarbeau as Gibby, Wendy Ferrell as Beth, Laura Gisi as Margo, Guy Gober as Hank, and Sally Stemac as Celia Carmichael.
Whether you're married, single, rethinking your divorce or currently being controlled by someone up to no good, you're sure to enjoy this family-friendly, laugh-out-loud comedy.
The show will be directed by Mike Rademaekers.
---
'Til Beth Do Us Part
by Jones, Hope and Wooten
Hill Country Community Theatre (HCCT)
Fridays-Sundays,
November 03 - November 20, 2016
Show times are 7:30 p.m. Thursday through Saturday; and 2:15 p.m. Sundays. Tickets go on sale October 27 for the general public. HCCT Season Subscribers may make reservations starting October 24.
Information and tickets available at the HCCT website.