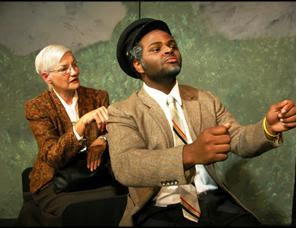 by Michael Meigs
Published on November 14, 2008
This is a comedy of character, not one of farce. The pace is deliberate, and the relationship builds gradually before our eyes.
It's a good thing that the Hill Country Community Players out near Marble Falls post a map on their website. When I keyed in "4003 FM 2147 West, Marble Falls, TX 78654," Google Maps gave me a location that was a tortuous ten miles away from their locale. Google would have sent me way east of US 281, when in fact the HCCT is located on the road running by Cottonwood Shores in route ...
Read more »