Oct. 08 - Oct. 24, 2015
Thursdays-Sundays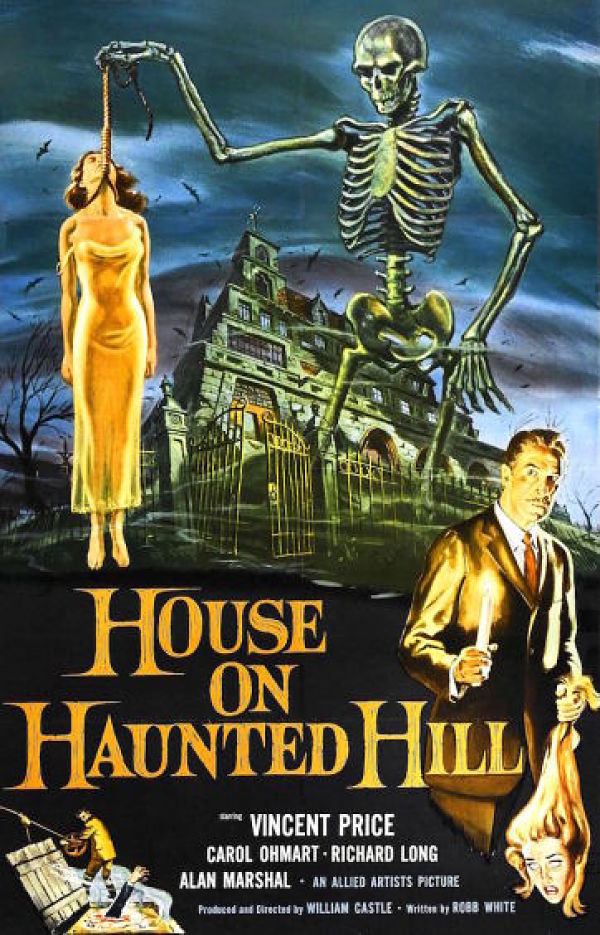 Weird City Theatre Company announces a world premiere stage production of HOUSE ON HAUNTED HILL, adapted from director William Castle's 1959 Vincent Price thriller. A nurse will be on hand each night to care for those who faint from terror and guests are encouraged to sign up for life insurance in case they die of fright!
The party begins when eccentric millionaire Frederick Loren brings together 5 strangers with the promise of $10,000 if they stay the night in his haunted house, but soon these skeptics are all trapped with ghosts and a very real murderer in the House on Haunted Hill. This chill-filled production, adapted by WCT company member Robert L. Berry, combines elements of Castle's films and his frightening gimmicks. House on Haunted Hill marks Weird City Theatre's own resurrection after a three year hiatus.
Directed by company member Jenni Bauer, the cast includes Mackenzy Cade as Lance Schroeder, Nene Clayton-Jones as Ruth Bridges, Saige Hilton as Mrs. Slydes, Davon Johnson as Mr. Slydes, Craig Kanne as Watson Pritchard, Kelsey Mazak as Nora Manning, Ian Prikryl as Frederick Loren, David Theis as Dr. David Trent and WCT company member Chris Romani as Annabelle Loren.
Weird City Theatre's mission is to encourage the growth of the artist and represent the uniqueness and vitality of Austin through re-envisioned classics and original works. Keeping a child-like sense of play, we focus on the process of the actor and we are playing our part to keep Austin weird!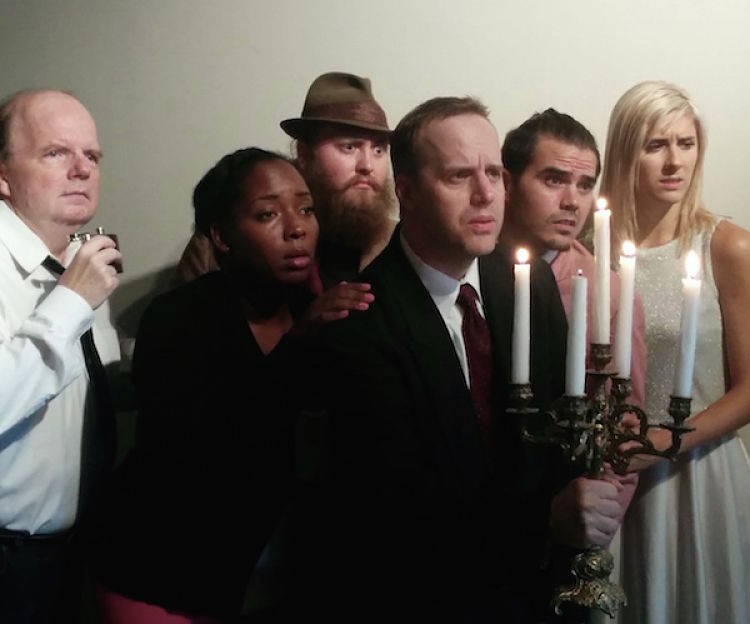 ---
The House on Haunted Hill
by Robert L. Berry's adaptation of the Robb White 1959 film
Weird City Theatre
Thursdays-Sundays,
October 08 - October 24, 2015
Ground Floor Theatre
979 Springdale Rd
Austin, TX, 78702
Performances run October 8 - October 24, 2015 at Ground Floor Theatre, 979 Springdale Road, Austin, TX at the corner of Springdale and Airport. Performances are Thursday through Saturday nights at 8:00PM.
Thursday Nights are "Pay What You Wish" at the door with an "Actor's Benefit" performance on Thursday, Oct. 15 (all proceeds pay the artists). Friday, October 9 will be an official "Opening Night" with a reception and refreshments to follow the performance. Tickets to the Opening Night performance and reception are $20. For all other performances, tickets are $15.00 for adults and $12.00 for seniors and students (with ID), and group rates are available.
Tickets can be purchased at Ground Floor Theatre's website, www.groundfloortheatre.org