The Best Little Whorehouse in Texas
by The Theatre Company
Aug. 05 - Aug. 21, 2016
Fridays-Sundays
This happy-go-lucky view of small town vice and statewide political side-stepping recounts the good times and the demise of the Chicken Ranch, known since the 1850s as one of the better pleasure palaces in all of Texas. Governors, senators, mayors, and even victorious college football teams frequent Miss Mona's cozy bordello until that puritan nemesis Watchdog focuses his television cameras and his righteous indignation on the institution. Directed by Randy Wilson.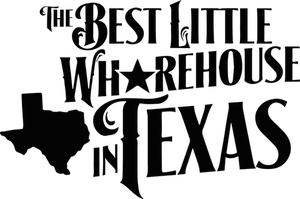 ---
The Best Little Whorehouse in Texas
by King, Masterson and Hall
The Theatre Company
Fridays-Sundays,
August 05 - August 21, 2016
The Theatre Company
3125 S. Texas Ave., Suite 500
(behind Joann Fabrics in the Tejas Center)
Bryan, TX, 77802
Performances Friday and Saturday evenings, matinees on Saturdays and Sundays.
Tickets $15 and $20 plus service fees. Purchase on-line.
General admission tickets are $20
Saturday matinee shows are $15
Seniors (55+) are $15
Students with valid ID are $15
Children (12 and under) are $5