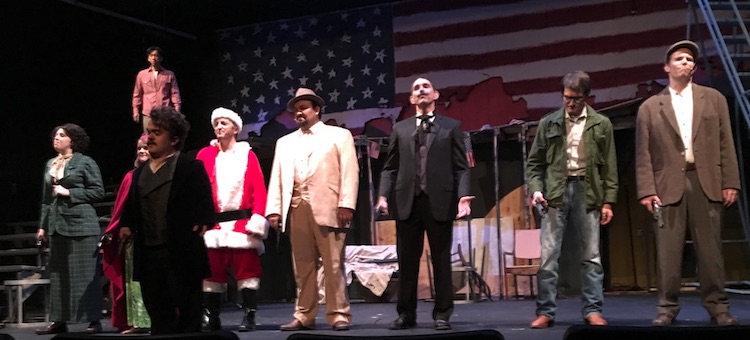 by Michael Meigs
Published on June 22, 2017
The Theatre Company demonstrates a vision and flair second to none in the broad area of Central Texas covered by this website's reviewers. That sound you hear from a hundred miles away is this writer's grateful and enthusiastic applause.
They're magic. Not only the two Sondheim pieces Passion and Assassins, but also the transformative artistry of the company that's putting on those two works, challenging both in concept and in technique. The shadowy ritual space of the theatre where we gathered last Saturday afternoon provided transport first to moody broodings of the heart in 19th century Italy and then to derailed ravings of a parade of adamant anguished murderers.
...
Read more »