Oct. 27 - Nov. 19, 2016
Thursdays-Saturdays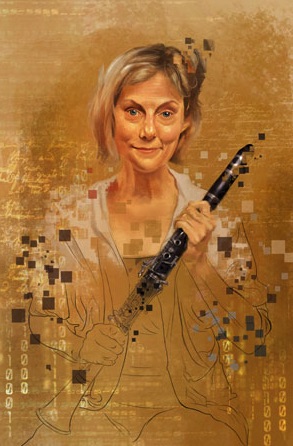 From the mind of Mickle Maher, the same genius that brought Austin the smash hits SPIRITS TO ENFORCE, THERE IS A HAPPINESS THAT MORNING IS, and THE STRANGERER comes SONG ABOUT HIMSELF.

Mickle Maher sets his latest play in a dystopian future where the Internet has been effectively destroyed by viruses and malware, and people communicate in little more than mumbles.

Looking for human interaction of any kind, Carol ― a woman made extraordinary by her ability to speak relatively clearly ― signs in to a mysterious social media site created by a rogue artificial intelligence within the Web itself, only to find that, strangely, she is its only member. The secrets she uncovers there will either cure or break her lonely heart.

Employing extremely minimalist staging and an original form of ornate verse derived from a corruption of Walt Whitman's Leaves of Grass, Song About Himself goes at the question every play asks: "Do words, in the end, help?"

The all-star cast includes Katherine Catmull, Jason Phelps, and Ken Webster.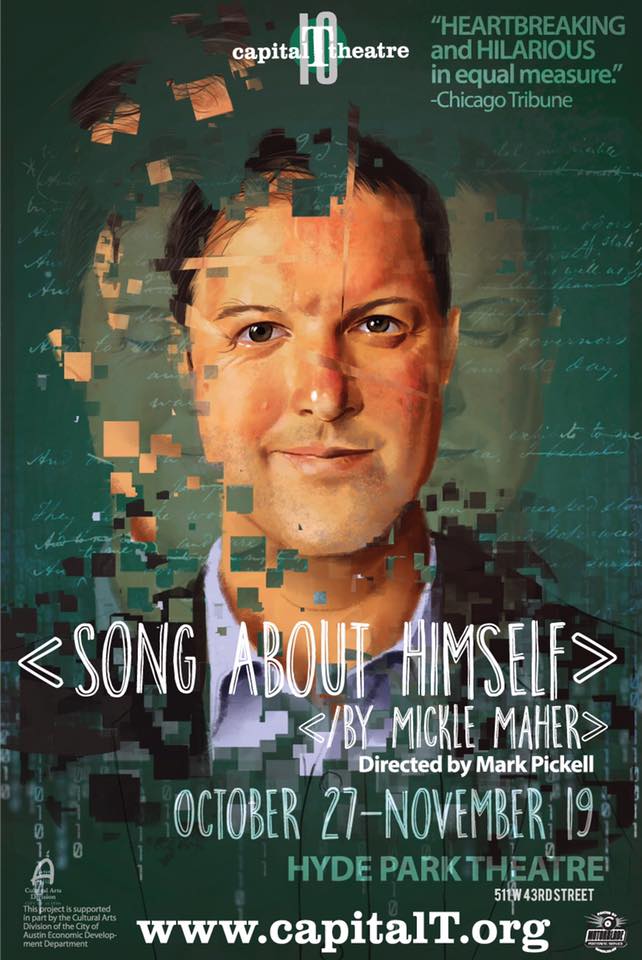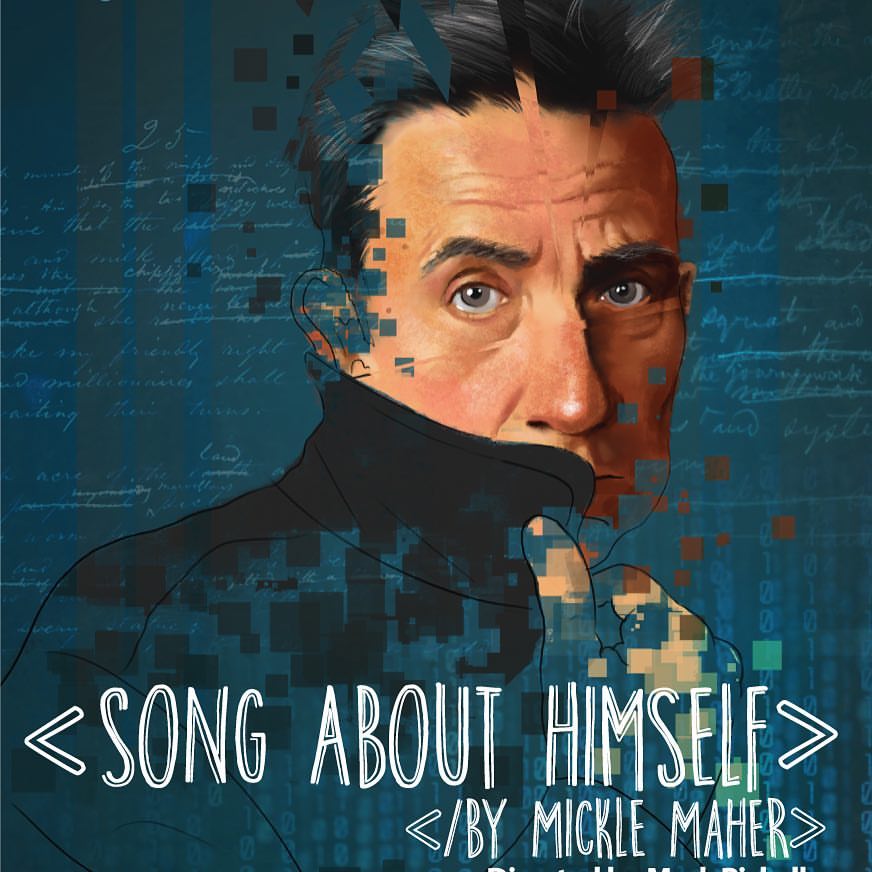 ---
Song About Himself
by Mickle Maher
Capital T Theatre
Thursdays-Saturdays,
October 27 - November 19, 2016

Thursdays - Saturdays at 8 p.m.
Tickets $20 reserved seating, $30 VIP supporter, includes a drink