Siege of the Dark Nebula
by La Fenice
Apr. 29 - May. 14, 2016
Mondays, Wednesdays, Fridays-Saturdays
Phenomena of apocalyptic proportions are tearing the world apart, and only one couple can stop it: 2nd overall draft pick for the Cleveland Steamers, Chad Mercury, and his Astro-Physicist Girlfriend Stacy Dogstar. In a homemade rocket ship made in Stacy's garage, they make for the Dark Nebula, a mobile space station and galactic superweapon. Built by Queen Ruffiana, the Dark Nebula is her ultimate tool to seize power from Pantalone and Capitano and rule with a lamé fist. Can Chad and Stacy take out the Nebula before Earth's fate is sealed?

Starring Nate Dunaway, Kate Meehan, Genevieve Kinney, Aaron Johnson and Adam Rodriguez, with live music by Heath Allyn.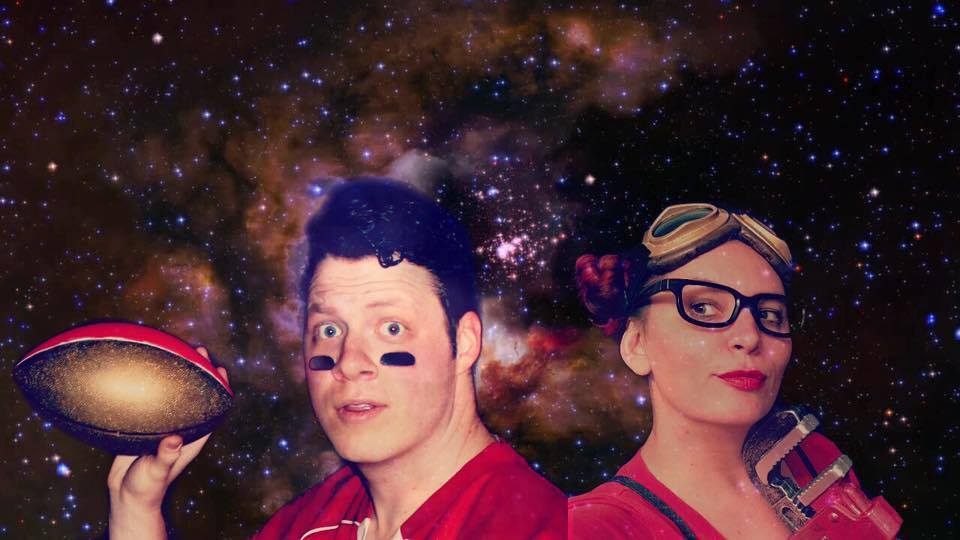 ---
Siege of the Dark Nebula
by La Fenice ensemble
La Fenice
Mondays, Wednesdays, Fridays-Saturdays,
April 29 - May 14, 2016
April 29-May 14th
Fridays and Saturdays at 10 pm
Wednesdays at 8 pm
with an industry night on Monday, May 2nd, 8 pm.

Suggested ticket price: $10.