Apr. 07 - Apr. 17, 2016
Wednesdays-Sundays
Mary Moody Northen Theatre, the award-winning producing arm of the St. Edward's University theatre training program, continues its 43rd annual season with the award-winning musical She Loves Me.

As shop clerks in a 1930's European perfumery, Amalia and George feud constantly. Privately, both respond to a "lonely hearts" advertisement in the newspaper and begin to fall in love with their mysterious pen-pal. As they independently seek to discover the identity of their true loves, they trigger a string of comedic complications leading to the happiest of endings.
She Loves Me is a warm, romantic comedy with an endearing innocence and a touch of old-word elegance. The 1993 Broadway revival won the Olivier Award for Best Musical Revival, the Drama Desk Award for Outstanding Revival of a Musical, and the 1994 Critics Circle Award for Best Musical. Featuring guest artists Jarrett King, Ev Lunning, Jr. and Scott Shipman.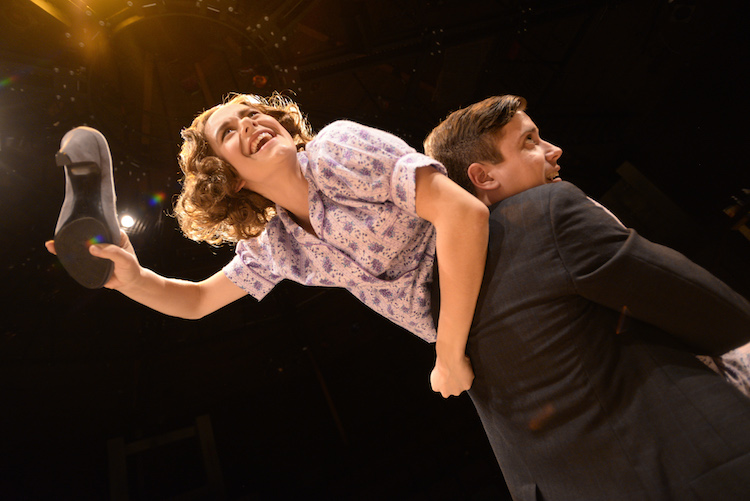 ;One of the most delightful musicals of the 20th century." The Wall Street Journal

WHAT: She Loves Me
Book by Joe Masteroff, lyrics by Sheldon Harnick, music by Jerry Bock
Based on a play by Miklos Laszlo
Music Direction by Peter Stopchinski
Directed by Nick Mayo
About Mary Moody Northen Theatre
Mary Moody Northen Theatre operates on a professional model and stands at the center of the St. Edward's University Theater Training Program. Students work alongside professional actors, directors and designers, explore all facets of theatrical production and earn points towards membership in Actor's Equity Association, the union of professional actors and stage managers in the United States. The theater operates under an AEA U/RTA contract and is a member of Theatre Communications Group. Information: 512-448-8487 or www.stedwards.edu/theatre.

About St. Edward's University
St. Edward's University is a private, liberal arts college in the Catholic Holy Cross Tradition with approximately 5,000 students. Located in Austin, Texas, it is one of the top universities in Texas and offers undergraduate and graduate programs, including MBA pro-grams and a master's degree in counseling. With a network of partner universities around the world, St. Edward's is a diverse community with programs designed to in-spire students with a global perspective. St. Edward's University has been recognized for 12 consecutive years as one of "America's Best Colleges" by U.S. News & World Re-port and ranks in the top 15 Best Regional Universities in the Western Region. Information: stedwards.edu/about.
[image via sungazette.com]
---
She Loves Me
by Joe Maseteroff, Sheldon Harnick, Jerry Bock
Mary Moody Northen Theatre
Wednesdays-Sundays,
April 07 - April 17, 2016
All performances are at 7:30 p.m. Thursday – Saturday and 2 p.m. Sunday.Added performance 7:30 p.m. April 13 (Wednesday)
Mary Moody Northen Theatre is located at the St. Edward's University Campus along Campus drive. For a campus map, go to http://www.stedwards.edu/map/maincampus.
Tickets
Single tickets for each production go on sale three weeks prior to opening and may be purchased through the MMNT box office or the website. Box Office hours are 1 -5 p.m. Monday- Friday when classes are in session and one hour prior to curtain. Group rates for 10 people or more are available. Information: 512-448-8484.
Mary Moody Northen Theatre, St. Edward's University, 3001 S. Congress Ave.,Austin, TX 78704


TICKETS: $27 Adult ($22 Students, Seniors, St. Edward's community)
Box Office: 512-448-8484
Online: www.stedwards.edu/theatre
Student discount nights April 8 and April 13: $10 with Student ID