Requiem for Tesla
by Rude Mechs
Dec. 01 - Dec. 18, 2016
Thursdays-Sundays
Requiem for Tesla was conceived and premiered in 2001, and then "reinvented" in 2003 featuring a revamped script and new design. And for this 2016 iteration, we are sticking with the revamped script and going back to the original design. We're also happy to be working with Matt Frasier for the first time in the role of Tesla.
Requiem for Tesla is a semi-biographical, sci-fi homage to Nikola Tesla, a genius inventor who loved pigeons, hated spherical objects and was undoubtedly one of the most fascinating and controversial figures of all time.Requiem for Tesla is an ecstatic and evocative tribute to the man who gave us alternating current and dreamed of spaceships in a time when even electricity was dangerous magic. Tesla's impassioned efforts to improve the quality of life for humankind left him straddling a line between genius and insanity. Rude Mechs' high-voltage stage-collage honoring the genius/madman fuses electrical magic, subconscious desire, and a real message from Mars. A hallucinatory Mark Twain, featuring live music, and a spine-tingling Tesla coil all combust in this sci-fi electromagnetic polyphase dynamo play.
created by Rude Mechs | written by Kirk Lynn | directed by Shawn Sides
Featuring: Matt Frazier as Tesla, with Hayley Armstrong, Blair Bovbjerg, Robert S. Fisher,
Michael Kranes, Lana Lesley, Graham Reynolds
Design: Lowell Bartholomee, Leslie Bonnell, Aaron Flynn, Michael Mergen, Buzz Moran,
Zach Murphy, Stephen Pruitt, Michael Raiford, Graham Reynolds, Pete Whitfill
Management: Lowell Bartholomee, Oliver Freeman, Dallas Tate
Much more information about Tesla, electricity, and contemporary events available at the Tesa page at rudemechs.com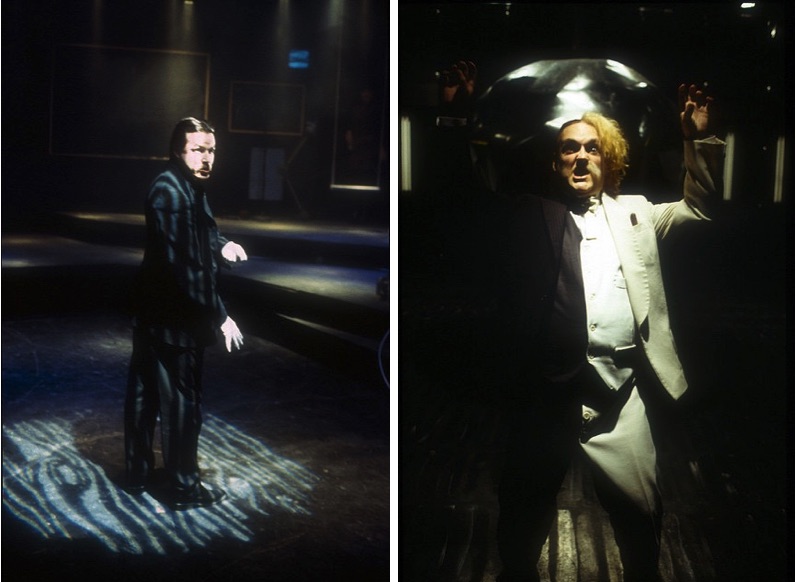 ---
Requiem for Tesla
by Rude Mechs ensemble
Rude Mechs
Thursdays-Sundays,
December 01 - December 18, 2016
Off Center
2211-A Hidalgo Street
near Robert Martinez and E. 7th Street, behind Joe's Bakery
Austin, TX, 78702
December 1 - 18, 2016, Thursdays - Saturdays at 8 p.m., Sundays at 5 p.m. at the Off Center.
Tickets sliding scale $12 - $35, available on-line via rudemechs.com