Apr. 17 - May. 09, 2015
Fridays-Sundays
A Gothic thriller, both funny and frightening. On a snowy night, Inspector Ruffing is called to a remote house to investigate the death of Patrick Roarke. Ruffing becomes involved in the lives of five alluring and dangerous women: Marcy, the beautiful Viennese governess with a past; Mrs. Ravenscroft, the flirtatious lady of the manor; Gillian, her charming but possibly demented daughter; Mrs. French, the formidable and passionate cook, and Dolly, a terrified maid.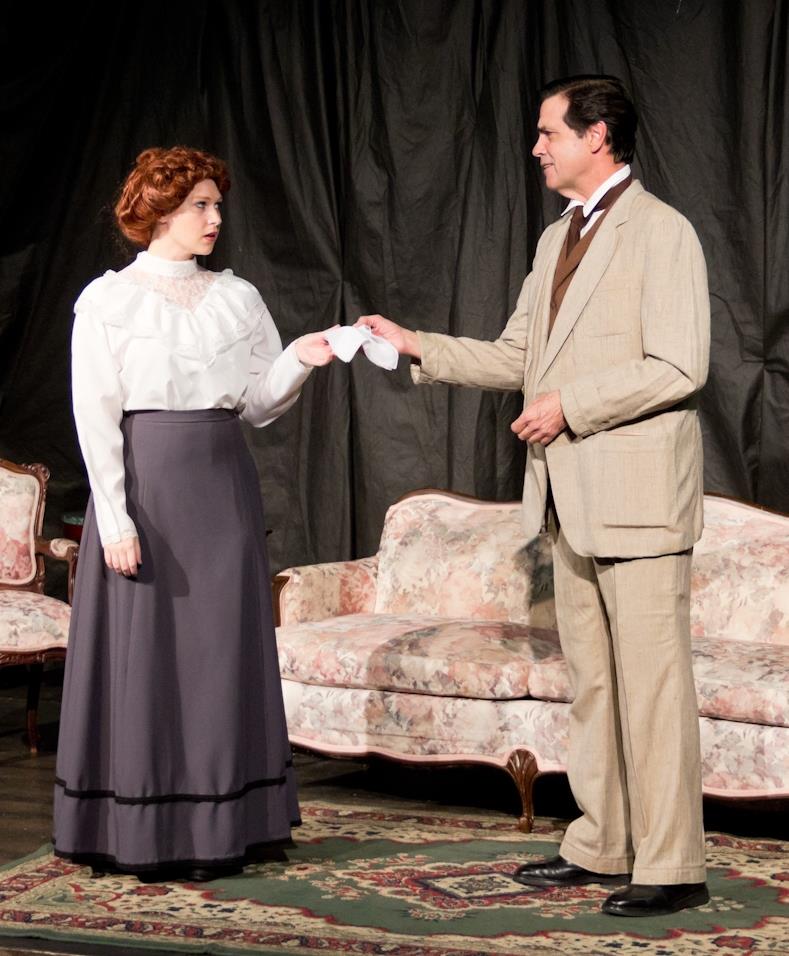 They lead him through a bewildering labyrinth of contradictory versions of Patrick's demise and that of the late Mr. Ravenscroft. There are ghosts on the staircase, skeletons in the closet and much more than the Inspector bargained for. His investigation leads into his own tortured soul and the nature of truth itself. You will not guess the ending, but you will be teased, seduced, bewildered, amused, frightened and led to a dark encounter with truth - or something even stranger.
The Cast / Crew Includes:
Inspector Ruffing - Bill Craig
Mrs. Ravenscroft, mistress of the manor - Linda Myers
Marcy Kleiner, the beautiful governess - Tracie Gibbs


Gillian Ravenscroft, the charming daughter - Zoe Valenzuela-Flores




Mrs. French, head housekeeper/cook - Helen Nooner




Dolly, the maid - Lu Osborne
Geoff Rake – Director
Jo Rake – Asst Director/Stage Manager
Ron Revell – Lights/Sound
---
Ravenscroft
by Don Nigro
Way Off Broadway Community Players
Fridays-Sundays,
April 17 - May 09, 2015
Opening Night is
April 17, 2015
and the show runs April 17, 18, 24, 25; May 1, 2, 8, and 9 at
8 pm.
Our Sunday matinee is on April 26, 2015 at
3 pm
.
Tickets are $20 for adults, $15 for students (with ID), seniors (60 Plus) Military (with ID), and $10 for children (10 and younger). While tickets will be sold at the door, reservations are encouraged. To reserve tickets, call (512) 259-5878 or visit
http://www.wobcp.org