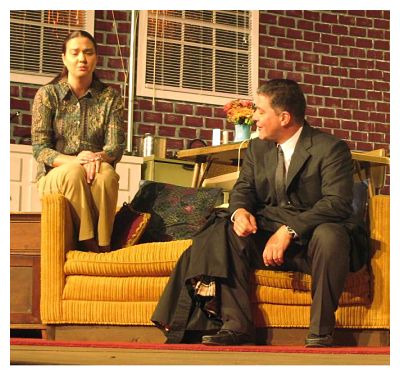 by Michael Meigs
Published on November 17, 2010
I did have a woman seated somewhere behind me who probably had the habit of talking to her television at home, but others were kind enough to shush her into mostly silent attention to the action on stage.
Community theatre folks are glad that you came, and they make no pretense about that. They've worked for weeks, mostly after hours and on weekends, in an undertaking that doesn't pay the grocery bills or even the transportation expenses. I'm always touched and honored when players and staff position themselves to greet audience members as they come out of the theatre. Over decades of diplomatic assignments I regularly shook hands of officials receiving guests …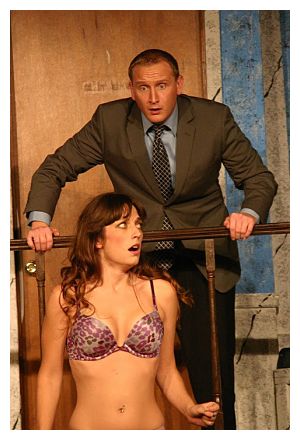 by Michael Meigs
Published on October 02, 2010
Emotions are high and farcical confusion is everywhere as the now familiar figures of this oddball cast battle one another in semi-silence. It's a precisely performed and choreographed madness.
The Way Off Broadway Community Players in Leander are celebrating their spacious new locale by turning the theatre inside out with laughter. Literally. Michael Frayn's Noises Off is a lively amusement that pokes good-hearted fun at the conventions of the stage, starting with the most basic one: the agreement that we in the audience will accept you, the actors, as the characters that you are pretending to represent. You settle into your comfortable seat in the …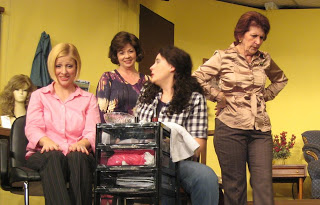 by Michael Meigs
Published on January 26, 2009
So why would we go to see such a drama? As a celebration of community. Gathering in a community theatre to share that amusement, experience, grief and catharsis reaffirms us.
Leander's community theatre, the waggishly named Way Off Broadway Community Players, is located on Crystal Falls Parkway, which is an unlit country road between 183a and Parmer Lane. I almost missed it, and I did indeed miss the entrance, as did a car directly behind me. We decided not to chance the cross-lawn route and instead maneuvered back around to the driveway. The Players had a full house for the second night of their three-weekend run …