Jun. 24 - Aug. 08, 2015
Wednesdays-Saturdays
Mr. and Mrs. Watson have a pig named Mercy. Mercy enjoys driving cars, going trick-or-treating, and a good chase. But above all else, Mercy enjoys toast with a great deal of butter on it. But just how far will this mischievous pig go to get her beloved toast with butter? Find out how her search often gets Mercy into all kinds of hilarious trouble in this stage adaptation of the wildly popular chapter book series by Kate DiCamillo. Based on the book by Kate DiCamillo
a Texas Premier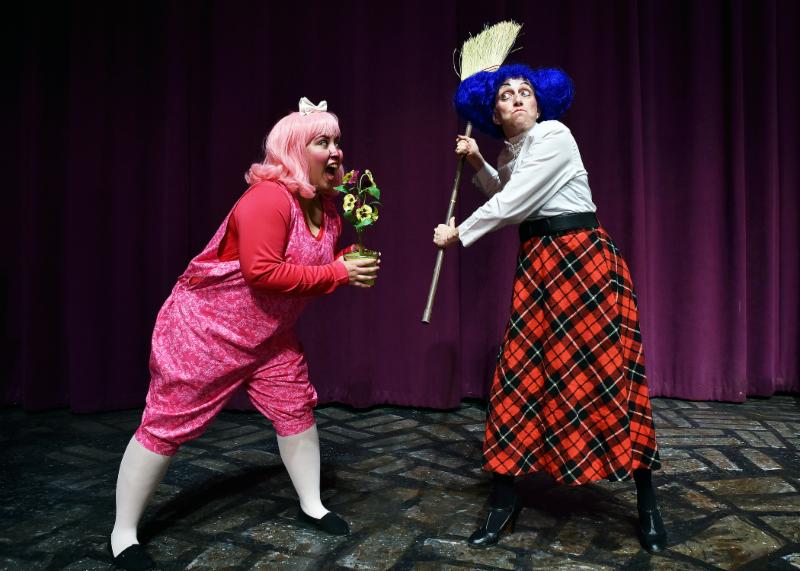 The Magik Theatre is nearing completion of its 2014-2015 season, and Mercy Watson to the Rescue! is sure to give this run of shows a silly twist when it opens at 7:00 p.m. on Friday, June 26. Adapted from the beloved chapter book series by Kate DiCamillo, this wacky adventure will have the title character Mercy (who happens to be a pig) getting into all sorts of trouble as she searches for what she enjoys most: toast with
copious amounts of butter.
The cast for Mercy Watson to the Rescue! includes Angie Hernández as Mercy Watson; Alex Berkowitz as Mr. Watson; Jovi Lee as Mrs. Watson and Trixie Patootie; Monica Hester as Eugenia Lincoln; Becky King as Baby Lincoln; Ariel Rosen as Francine; Ben Carlee as General Washington, Lorenzo, and Jimmy; and Richard Solis as Baker and Tour Director. The show is directed by Sam Weeks.
About The Magik Theatre The Magik Theatre is a one of San Antonio's leading performing arts organizations, and has been entertaining and educating hundreds of thousands of children for more than 20 years. Founded in 1994, the theatre was created as a voice for young people and families throughout the region. Today, Magik stands proudly as San Antonio's only professional, resident repertory theatre company, and has produced more than 160 main-stage and touring shows. The Magik Theatre is a doorway that brings the world of creativity, learning and amazement to children and families, and also aims to enhance the lives of children with disabilities and at-risk youth through a number of community education and outreach programs. For more information, visit www.magiktheatre.org.
Mercy Watson to the Rescue!
Text © 2005 by Kate DiCamillo.
Originally published by Candlewick Press.
Used with the permission of Pippin Properties, Inc.
---
Mercy Watson
by Kate DiCamillo
Magik Theatre
Wednesdays-Saturdays,
June 24 - August 08, 2015
Friday evenings, Friday and Wednesday mornings, Saturday afternoons
New shows added at 10:30 a.m. on Thursday, July 23rd, and Thursday, August 6th
Schedule and tickets available via Magik Theatre website
Opening night, Friday, June 26, will include crafts, photos with cast members, and pre-show entertainment by students from the Magik Performing Arts Center. The pre-show activities are included in the admission price.
Regular showings of Mercy Watson will run through Wednesday, August 8. Admission is $10 per person, and reservations are required. For reservations, go to www.magiktheatre.org, or call (210) 227-2751.