Nov. 18 - Dec. 18, 2016
Thursdays-Sundays
Ring in the holiday season with the wild comedy of high jinks, good times, and Laughter on the 23rd Floor. City Theatre Austin, November 18 – December 18.
If Broadway ever erects a monument to the patron saint of laughter, Neil Simon would have to be it. And the City Theatre Company is thrilled to announce the holiday run of his hilarious comedy Laughter on the 23rd Floor, an autobiographical farce inspired by Simon's own career churning out jokes for Sid Caesar's Your Show of Shows, where he worked alongside of comedy greats Mel Brooks, Carl Reiner, and Larry Gelbart.
"Never have so many given so much for so long for so little for so few for so seldom." ― Neil Simon
Laughter chronicles the outrageous antics of The Max Prince Show, a 1953 variety show, under the pressure of McCarthyism, censorship, and, of course, the oddball egos of the writers themselves, many based on actual personalities, including Simon himself. Like Your Show of Shows, Simon's fictitious program plays to the early part of America's coming of age in entertainment, where televisions were popping up in households all over the nation and the medium was changing radically. New genres were exploding into public view; children's shows, family sitcoms, cops and robbers and soap operas began to replace variety shows appealing to the new American television viewers. And in politics, Senator Joseph McCarthy duked it out with politicians, writers, and performers alike, creating an anti-communist frenzy with accusations that left no one in the entertainment industry safe.

Against this backdrop, Neil Simon introduces his dream team of comedy writers all extremely devoted to, and at odds with, their boss, Max Prince, a comic genius, tyrant and paranoiac with a heart of gold, who will stop at nothing to protect his team from the executives who want to cut the show. Laughter recreates the neuroses, nonstop gags and constant one-upmanship of a team of brilliant and funny social misfits as they struggle to keep the show on the air.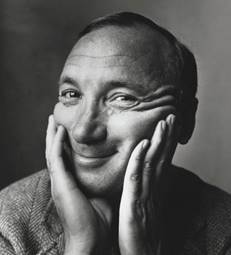 The movies and television might consider Neil Simon a patron saint as well. He has had more plays adapted to film than any other playwright. Throughout the 1960s and 70s, he would turn out hit after hit for the stage and screen – The Odd Couple, Sweet Charity, Barefoot in the Park, The Goodbye Girl, Plaza Suite, The Prisoner of Second Ave – all establishing his place in the entertainment industry. In the 1980s, he produced his landmark autobiographical trilogy – Brighton Beach Memoirs, Biloxi Blues, and Broadway Bound. Now, not only getting the laughs, he was also getting the awards winning four Tony Awards, two Emmys, a Screen Writers Guild Award and a Pulitzer Prize. He has written over thirty plays and holds the record for the greatest number of hits in the American theater. On stage, at the movies, and at home, Neil Simon has kept America laughing for over sixty years. Perhaps the secret to his success is his ability from the very beginning, to show us – between, in, and around the funny lines – the aspiration and identity we have with all those unforgettable characters.
Leading the production, CTC is thrilled to have first-time guest director Joey Banks, who has performed and worked with numerous theatre companies in Austin, including Austin Playhouse and Austin Theatre Project. The talented and zany cast of actors turned writers includes Matt Gauck, Brian DeFilippo, Tony Salinas, Scot Friedman, Jesselyn Parks, Jonathan Spear, Kathryn Lane, Christian Huey, and Justin Dehn.
The City Theatre Company is excited to be celebrating its 11th anniversary season of live theatre entertainment in Austin. CTC is an Austin-based, not-for-profit arts organization and is sponsored in part by the Austin Creative Alliance and the Austin Cultural Arts Division. Founded in 2006, the company has been recognized by the Austin Critics Table Awards, the B. Iden Payne Awards, the Central Texas Excellence in Theatre Awards, Austin Live Theatre, and has twice been voted "Best Theatre Company" by Austin American-Statesman's Austin 360. CTC is dedicated in providing quality theatrical experiences and entertainment for Austin artists and its community and continues the commitment to making productions accessible for everyone.
---
Laughter on the 23rd Floor
by Neil Simon
City Theatre Company
Thursdays-Sundays,
November 18 - December 18, 2016
November 18 – December 18. Thursdays - Saturdays 8:00 pm. Sunday 3:00 pm.
Two shows Thanksgiving weekend, November 26 and 27.
The City Theatre, 3823 Airport Blvd. 78722.
General Seating $15. Front/2nd Row Reserved $20-25. Thursday all seats $10.
Tickets at the door $20. Group and student discounts.
Tickets 512-524-2870 or info@citytheatreaustin.org
City Theatre Company offers its discount ticket program with $10 Thursday seats and $12 student seats for any show. The ticket discount is available throughout the 2016-2017 summer season.