Feb. 19 - Feb. 27, 2016
Thursdays-Saturdays
Vogel's Pulitzer Prize-winning play is a funny, provocative drama that explores the aftermath of childhood trauma. Inspired by Vladimir Nabokov's novel Lolita, How I Learned to Drive explores the story from Lolita's point of view.

How I Learned to Drive will be performed in our intimate Attic Theater, and therefore will have very limited seating. Early reservations are highly encouraged!
Cast/Crew:
Li'l Bit.................................Sarah Tipton

Peck...................................Dallas Akins

Male Greek Chorus...............Alaynna Marttala

Female Greek Chorus...........Holly Gabelmann

Teenage Greek Chorus.........Inka Boehm
directed by Rachel Joseph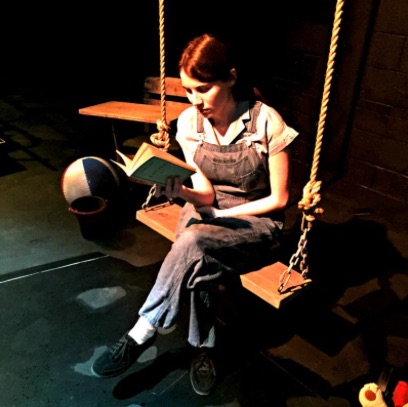 Wikipedia:
How I Learned to Drive is a play written by the American playwright Paula Vogel. The play was premiered on March 16, 1997, off-Broadway at the Vineyard Theatre. Vogel received the 1998 Pulitzer Prize for Drama for the work. It was written and developed at the Perseverance Theatre in Juneau, Alaska, with Molly Smith as artistic director.
The story follows the strained, sexual relationship between Li'l Bit and her aunt's husband, Uncle Peck, from her adolescence through her teenage years into college and beyond. Using the metaphor of driving and the issues of pedophilia, incest, and misogyny, the play explores the ideas of control and manipulation.
---
How I Learned to Drive
by Paula Vogel
Trinity University
Thursdays-Saturdays,
February 19 - February 27, 2016
For ticket reservations, please purchase your tickets online, email tutheather@trinity.edu or call the Box Office at 210-999-8515
Stieren Theater, Ruth Taylor Theater Building. Tickets: $12 regular, $8 faculty/staff/alumni/senior citizens, $6 students. For reservations, call 210-999-8515, email tutheater@trinity.edu, or order online.
Curtain times: Friday and Saturday at 8 p.m.; Sunday at 2:30 p.m.Thursday at 7 p.m.