Sep. 11 - Oct. 10, 2015
Thursdays-Sundays
Dinner theater comes to the Overtime! Russell Calderwood, acclaimed restaurateur and complete bastard of a father has passed away, leaving the restaurant and his children in over their heads. As the estranged siblings draw closer together in the wake of his passing, they will try to mend old wounds and relationships and make one last effort to save the family business. This September come see a unique theater experience where the audience will enjoy the food served from the restaurant itself in this one of a kind comedy that can only be found at the Overtime Theater. Make sure to book your table and come join us for Family Reservations!
Scott McDowell, playwright and co-director, has "been here since day one" and is a current Overtime Board member, having previously served as the theater's Technical Director and Board President. His interests in theater are as a playwright, actor, and improv performer. He is a native San Antonian and by day is a firefighter.
Gina Schneider, co-director, joined the Overtime Company in 2013 as a stage manager, director, and board operator. She is a native San Antonian and has a Bachelor of Arts in Theater Arts from the University of the Incarnate Word and Political Science from the University of Texas at San Antonio.
[photo: Chris Kelly and Chuck Wiggington, taken by Scott McDowell]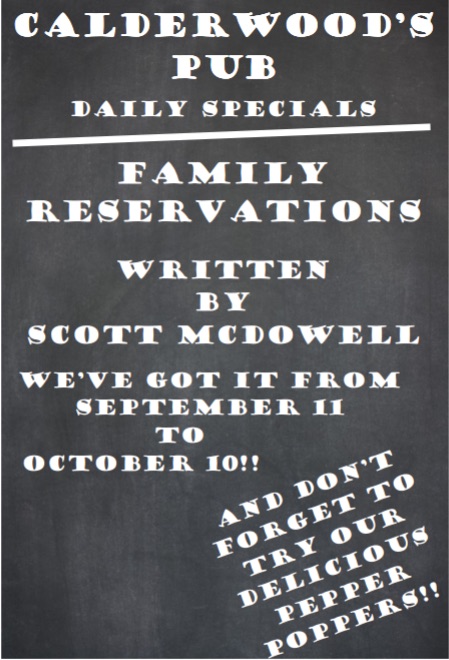 ---
Family Reservations
by Scott McDowell
Overtime Theater
Thursdays-Sundays,
September 11 - October 10, 2015
September 11, 12, 18, 19, 24, 25, 26, October 2, 3, 8, 9, 10 at 8:00 pm. Sunday, September 20 at 2:30 pm and Sunday, October 4 at 7:00 pm