Apr. 29 - May. 22, 2016
Fridays-Sundays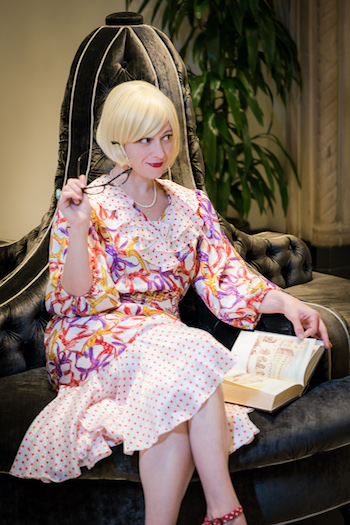 Millionaire junk man Harry Brock brings his beautiful, rough-around-the-edges girlfriend, Billie Dawn, with him to Washington, D.C. When Billie's lack of social graces becomes a liability to Brock's business dealings, he hires a journalist, Paul Verrall, to educate her. In the process of enlightenment, Billie painfully realizes the nature of Brock's crooked schemes.
A recent revival of Born Yesterday hit Broadway in 2011, with Nina Arianda and Jim Belushi, and the 1950's stage-to-film adaptation stars Judy Holliday and William Holden.
Matthew Byron Cassi directs.
---
Born Yesterday
by Garson Kanin
Classic Theatre of San Antonio
Fridays-Sundays,
April 29 - May 22, 2016
Born Yesterday runs April 29 - May 22, 2016. Show times are Fridays and Saturdays at 8 p.m. and Sundays at 3 p.m. Call the box office for tickets or group rates: (210) 589-8450 or purchase tickets online at www.classictheatre.org. There is no service charge for using the ticket service.
Fridays and Saturdays at 8 p.m., Sundays at 3 p.m.
1924 Fredericksburg Rd, San Antonio, Texas, 78201
Tickets: General- $25, Student- $10, Educators/Senior/Military- $20
Purchase online: www.classictheatre.org/index.php/2014-03-15-23-26-10
Our Website: www.classictheatre.org
Contact/More Information: Call our Box office at 210-589-8450