Jul. 21 - Jul. 31, 2016
Thursdays-Saturdays
Annie Oakley is the best shot around, and she manages to support her little brother and sisters by selling the game she hunts. When she's discovered by Col. Buffalo Bill, he persuades this novel sharpshooter to join his Wild West Show. It only takes one glance for her to fall head over heels for dashing shooting ace Frank Butler, who headlines the show. She soon eclipses Butler as the main attraction which, while good for business, is bad for romance. Butler hightails it off to join a rival show, his bruised male ego leading the way, but is ultimately pitted against Annie in a final shoot-out. The rousing, sure-fire finale hits the mark every time in a testament to the power of female ingenuity.
Directed by Wendy Ferrell.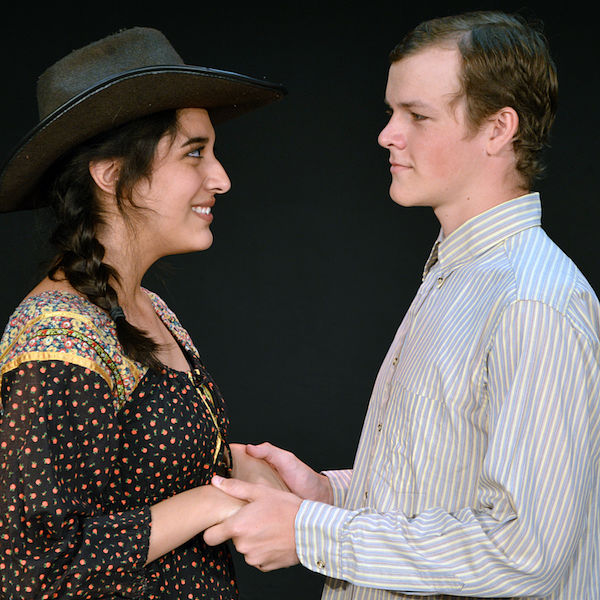 The Hill Country Community Theatre is pleased to announce principal casting for Irving Berlin's hit musical Annie Get Your Gun. This musical spectacle, written by Herbert and Dorothy Fields, celebrates the legendary sure-shot, Annie Oakley. The show features timeless hits like "Anything You Can Do," "You Can't Get a Man with a Gun," and the song that has become the anthem of all things theatre: "There's No Business Like Show Business." Annie Get Your Gun will be directed by Wendy Ferrell and features musical direction by Les Young, choreography by Virginia Shoemake, and scenic design by Stephanie Ellis.
Christine Ashbaugh and Henry Rowland star as Annie Oakley and Frank Butler. Other principal roles include Randy L. Hilmer as Buffalo Bill, Seth Smith as Sitting Bull, Jordan Jones as Charlie Davenport, Grace Todd as Dolly Tate, Jared Fields as Pawnee Bill, Zach Young as Little Jake, Riley Gisi as Nellie, Valor Fillingim as Jessie, Izzy Schafer as Minnie, Charles McLean as Mac, and Lew Cohn as Foster Wilson.
"Annie Get Your Gun is Americana at its very best," says Mike Rademaekers, HCCT's executive director. "Any story that blends romance, show business, the old American Wild West and the unforgettable music of Irving Berlin makes for an extraordinary night at the theatre. Annie Get Your Gun will not disappoint!"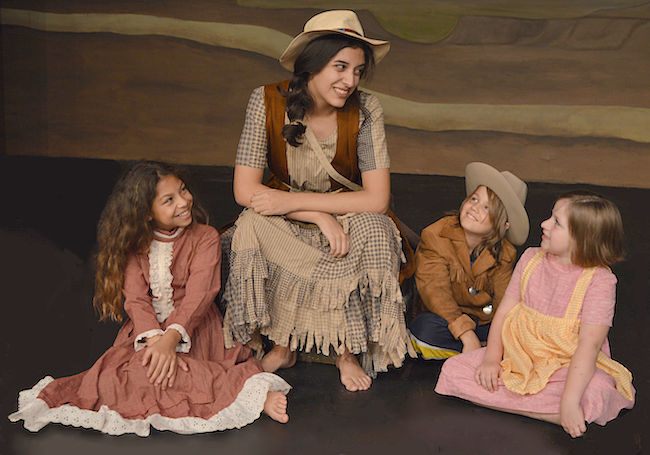 ---
Annie, Get Your Gun
by Irving Berlin, Herbert Fields, Dorothy Fields
Hill Country Community Theatre (HCCT)
Thursdays-Saturdays,
July 21 - July 31, 2016
Admission is $25 for adults and $12 for children and students with a valid ID. Reservations can be made by calling (830) 798-8944, online at www.theHCCT.org, or at the box office (12:00 noon to 4:00 PM, Monday through Friday) beginning July 11 for HCCT members and July 14 for the general public.