A Wolverine Walks into a Bar
by Jaston Williams
May. 26 - Jun. 05, 2016
Thursdays-Sundays

Back by popular demand, Jaston Williams is returning to Classic Theatre with an expanded version of his new show, A WOLVERINE WALKS INTO A BAR. The expanded version includes brand new characters and content, not seen in the show that premiered in April. Williams said, " San Antonio was one of the first places we took Greater Tuna when we were in the creative process; introducing new material and characters, so it makes sense to do the same with A WOLVERINE WALKS INTO A BAR. He is thrilled to develop the show in front of San Antonio audiences before taking it on to other scheduled bookings, including Galveston this July and Austin this fall.
"In many ways, the reaction of the audience to WOLVERINE in April reminded me of the energy I first experienced when Greater Tuna opened many years ago." The show, part of which is set in San Antonio, also re-unites Williams with old friend Linda Ford, who plays a barfly version of a comic Greek Chorus.
To quote San Antonio critics, A WOLVERINE WALKS INTO A BAR… is "an absolute delight", "genius", and makes you "laugh until you're breathless unny".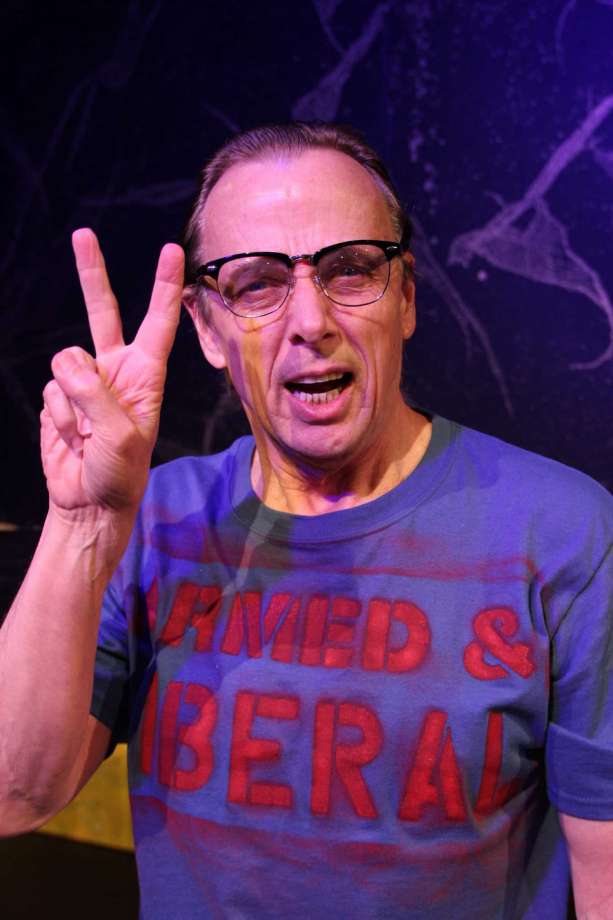 ---
A Wolverine Walks into a Bar
by Jaston Williams
Jaston Williams
Thursdays-Sundays,
May 26 - June 05, 2016
at the Classic Theatre, San Antonio
A WOLVERINE WALKS INTO A BAR… opens Thursday May 26 at 8 pm and runs through June 5. Showtimes are Fridays and Saturdays at 8 pm, and Sundays at 3 pm. Call the box office for tickets at (210) 589-8450 or purchase tickets online at www.classictheatre.org. Tickets prices are $20 for all. It is general seating (no assigned seating) but please call the box office if you have special needs.
Thursdays - Saturdays at 8 p.m., Sundays at 3 p.m.
Tickets $20 plus fees available online via