by Brian Paul Scipione
Published on December 31, 2021
In BLOOD & HOLLY, Jaston Williams, man and performer, serves as a golden thread connecting the present to the past, holding on to the good, the bad, the somber, the hilarious, and, most importantly, the truth.
Jaston Williams presented his touring holiday show Blood & Holly for a three-night run at Stateside at the Paramount in Austin. Originally known for plays about the fictional Texas town of Greater Tuna in collaboration with Joe Sears and Ed Howard, Williams is now just as well known—at least in Texas— for his solo works: I Saw the Lights, Don't Blame the Car, Is There Life after Lubbock?, I'm Not Lying, Clear to Partly …
by Rick Perkins
Published on December 19, 2021
Jaston Williams's one-man performance of BLOOD & HOLLY - CHRISTMAS WEST OF THE PECOS is one family gathering everyone will enjoy for generations to come!
Standing outside the Paramount Theater on Congress avenue in downtown Austin, looking at the various celebrity names on the etched panels in the sidewalk at the front doors, one will quickly see the very first people enshrined in the historic Austin Arts Walk of Fame. Jaston Williams and Joe Sears of Greater Tuna lore. These very funny actors and writers filled the Paramount many times, during the nearly forty years they brought the four …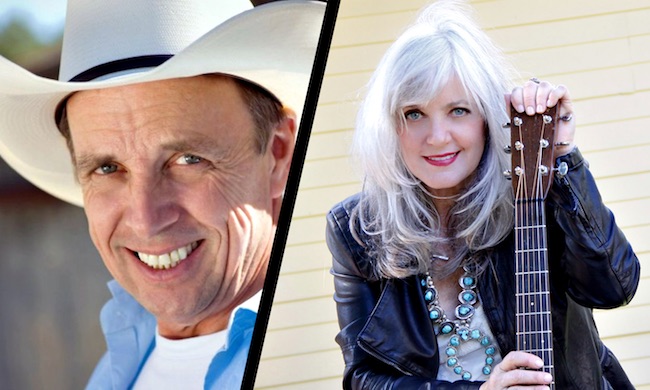 by Brian Paul Scipione
Published on March 28, 2016
Lubbock's severe austerity creates resilient but mirthful characters. The discreet but ever sizzling electricity of latent natural disaster and the stark expanse of gorgeous but nearly barren land makes it a land of contradictions and majesty.
Dust in their Blood: An Intimate Night with Jaston Williams and Kimmie Rhodes Jaston Williams the actor, writer, producer and notable wit, got together with country singer and songwriting star Kimmie Rhodes at the Stateside Theatre at the Paramount in Austin to answer a seemingly simple question: Why Lubbock? Using songs, personal stories, poetry and many, many jokes they hashed out the possible reasons why a quiet and dusty outpost in the Texas panhandle …