Jun. 03 - Jun. 25, 2016
Fridays-Sundays
An announcement in the local paper states the time and place when a murder is to occur in Miss Blacklock's Victorian house. Surely, this is a joke. But, when the lights go out, so does a victim. What follows is a classic Christie puzzle of mixed motives, concealed identities, a second death, a determined Inspector grimly following the twists and turns, and Miss Marple on hand to provide the final solution in a dramatic confrontation.
Directed by BIll Craig.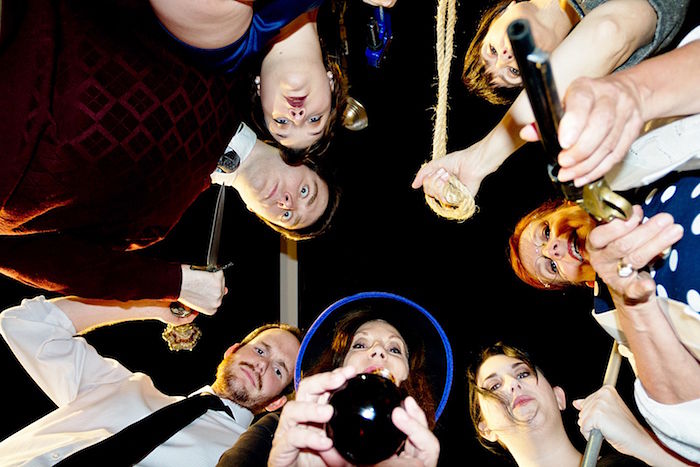 Miss Marple - Tamara Friedman
Miss Blacklock - Peg Sampson
Dora "Bunny" Bunner - Francine Barnes
Patrick Simmons - Nathan Doughty
Julia Simmons - Lisa Doughty
Mitzi - Hanna Haide
Phillipa Haymes - Caitlin Sullivan
Mrs. Sweetenham - Helen Nooner
Edward Sweetenham - Keegan Kelly
Inspector Craddock - Howard Gentry
Sergeant Mellors and Rudy Scherz - Ed Trujillo
Asst Director – Melinda Szabo
Stage Manager – Sarah Jackson
Stage Crew -
Gail Giovanetti, Shawn Walsh
---
A Murder Is Announced
by Agatha Christie, adapted by Leslie Darbon
Way Off Broadway Community Players
Fridays-Sundays,
June 03 - June 25, 2016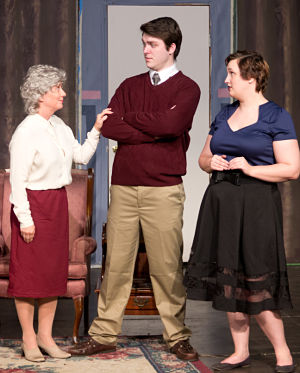 Fridays and Saturdays at 8 p.m.; matinee on Sunday, June 12 at 3 p.m.
Friday June 3, 2016 at 8:00 pm
Saturday June 4, 2016 at 8:00 pm
Friday June 10, 2016 at 8:00 pm
Saturday June 11, 2016 at 8:00 pm
Sunday June 12, 2016 at 3:00 pm
Friday June 17, 2016 at 8:00 pm
Saturday June 18, 2016 at 8:00 pm
Friday June 24, 2016 at 8:00 pm
Saturday June 25, 2016 at 8:00 pm
Tickets are $20 for adults, $15 for students (with ID), seniors (60 Plus) Military (with ID), and $10 for children (10 and younger). While tickets will be sold at the door, reservations are encouraged.