Dec. 01 - Dec. 17
Thursdays-Sundays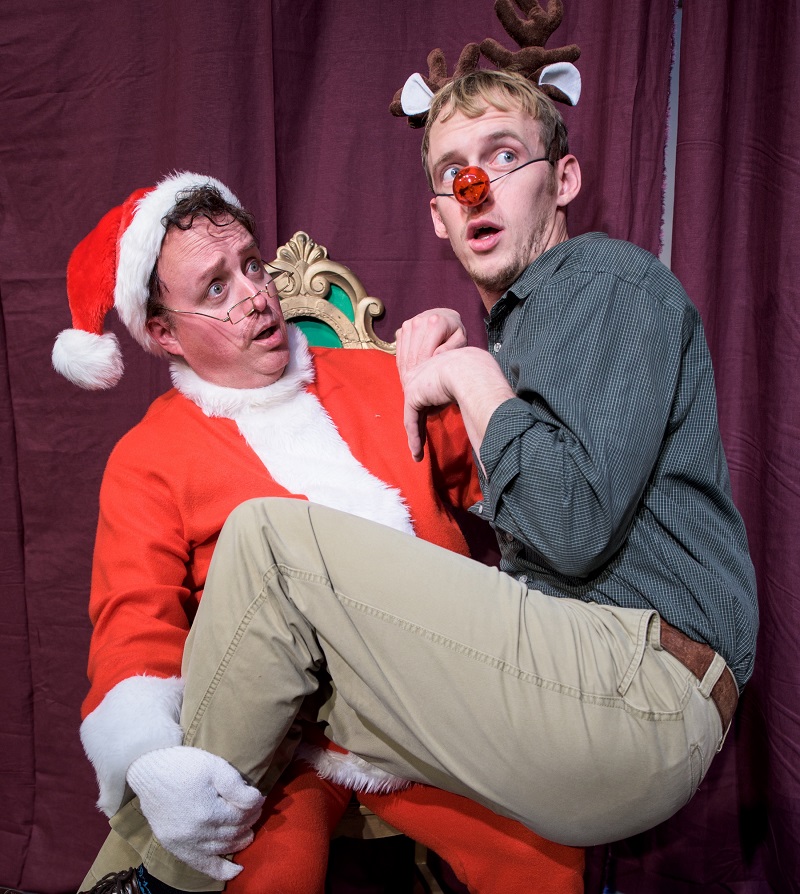 It's Christmas-time in the small town of Fayro, Texas, and the Futrelle Sisters—Frankie, Twink and Honey Raye—are not exactly in a festive mood. A cranky Frankie is weeks overdue with her second set of twins. Twink, recently jilted and bitter about it, is in jail for inadvertently burning down half the town. And hot-flash-suffering Honey Raye is desperately trying to keep the Tabernacle of the Lamb's Christmas Program from spiraling into chaos. But things are not looking too promising: Miss Geneva, the ousted director of the previous twenty-seven productions, is ruthless in her attempts to take over the show.
The celebrity guest Santa Claus—played by Frankie's long-suffering husband, Dub—is passing a kidney stone. One of the shepherds refuses to watch over his flock by night without pulling his little red wagon behind him. And the entire cast is dropping like flies due to food poisoning from the Band Boosters' Pancake Supper. And when Frankie lets slip a family secret that has been carefully guarded for decades, all hope for a successful Christmas program seems lost, even with an Elvis impersonator at the manger. But in true Futrelle fashion, the feuding sisters find a way to pull together in order to present a Christmas program the citizens of Fayro will never forget. Their hilarious holiday journey through a misadventure-filled Christmas Eve is guaranteed to bring joy to your world!
Directed by guest director Tracy Arnold for City Theatre Austin.
Celebrating over 5000 productions and more than 38,000 performances!

Jessie Jones, Nicholas Hope, and Jamie Wooten, collectively known as Jones Hope Wooten, enjoy the reputation of being three of the most popular and widely-produced playwrights in the United States. They specialize in writing laugh-out-loud comedies and creating vivid strong roles for women. Because of their commitment to and support of local theatres across the nation, they've built a following with legions of loyal fans and have been dubbed "America's Playwrights." Between them, they've written classic television, including The Golden Girls, hit movies, Off Broadway comedies, and nationally produced stage shows. Thousands of productions - including their perennially-popular The Dixie Swim Club, Dearly Beloved, Christmas Belles, The Red Velvet Cake War, and many more - have entertained millions of theatregoers across America, as well as in Canada, Denmark, Japan, Netherlands, Australia, Germany, Mexico, England, and Scotland. All three were born and raised in the south and write about the south they know best.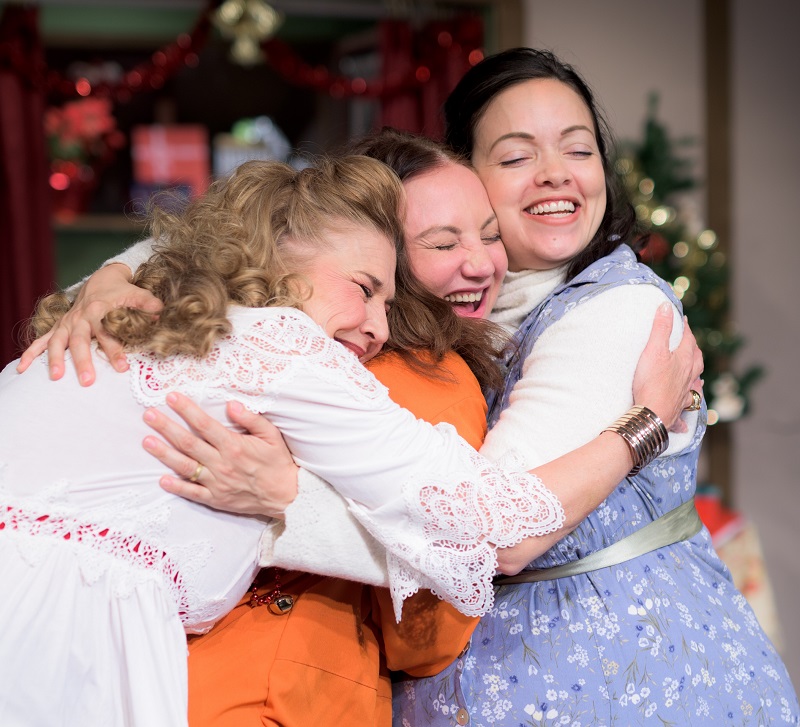 City Theatre is excited to have back guest director Tracy Arnold (The Graduate, All My Sons) and features the cast of Judith Larid, Mollie Kirby, Sydney Patillo, Nguyen Stanton, Saige Hilton, Erin Pena, Dana McLaughlin, Danny Mosier, Matt Dunegan, Melinda Ellisor, and Robert Stevens.
City Theatre is celebrating its 18th anniversary season of live theatre entertainment. CTC is an Austin-based, not-for-profit arts organization and is sponsored in part by the Austin Creative Alliance and the Cultural Arts Division of the City of Austin. Founded in 2006, the company has been recognized by the Austin Critics Table Awards, the B. Iden Payne Awards, the Central Texas Excellence in Theatre Awards, BroadwayWorld Austin, Central Texas Live Theatre, and has twice been voted "Best Theatre Company" by Austin American-Statesman's Austin 360. CTC is dedicated to providing a quality, reputable, and diverse public theatre and stage entertainment experience that is accessible to all artists and the entire Austin community. CTC continues to offer its student and group discount ticket program for any show. Put a little theatre in your life!
---
Christmas Belles
by Jones, Hope and Wooten
City Theatre Company
Thursdays-Sundays,
December 01 - December 17, 2023
December 1 – 17, 2023. Thursdays - Saturdays 8:00 pm. Sundays 3 pm.
Genesis Creative Collective. 1507 Wilshire Blvd. Austin, TX 78722.
General Seating $15-$18. Center Reserved $20-25. Group and student discounts.