Jun. 17 - Jul. 09, 2022
Fridays-Saturdays
After the death of his husband Todd, Jeffrey, a middle-aged man, hires Brandon, a struggling writer to finish his late husband's plays in an effort to secure his theatrical legacy. Though Brandon sees this as a temporary job and a chance to get paid to work on his passion project, sparks fly between the young man and the still-grieving widower. In his ghostly form, an ever-optimistic Todd does his best to encourage the match until Brandon discovers an intimate diary detailing Todd and Jeffrey's final days together. With the help of best friends Carol and Gavin and Todd's otherworldly approval, the couple find their way back into each other's hearts while also finishing Todd's unfinished works.
The show stars Jonathan Schell as "Jeffrey," Darrel Philips as "Todd," Lucas Collins as "Brandon," Nita Campos as "Carol," and Albert Penuelaz as "Gavin." Jeffery Hensel directs.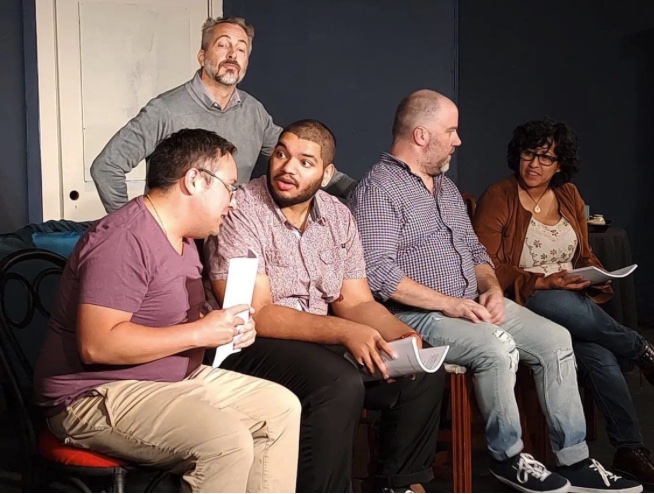 ---
Ghosting
by Paul Misurata
Overtime Theater
Fridays-Saturdays,
June 17 - July 09, 2022
Fridays and Saturdays, June 17 - July 9, 2022
The show will run for ten performances: Fridays and Saturdays at 8 p.m. in the Gregg Barrios Theater. The Overtime Theater is located at 5409 Bandera Road, Suite 205 on the city's Northwest Side. General admission tickets are $18. Tickets may be purchased at the door or online at theovertimetheater.org.