May. 19 - May. 22
Thursday-Sunday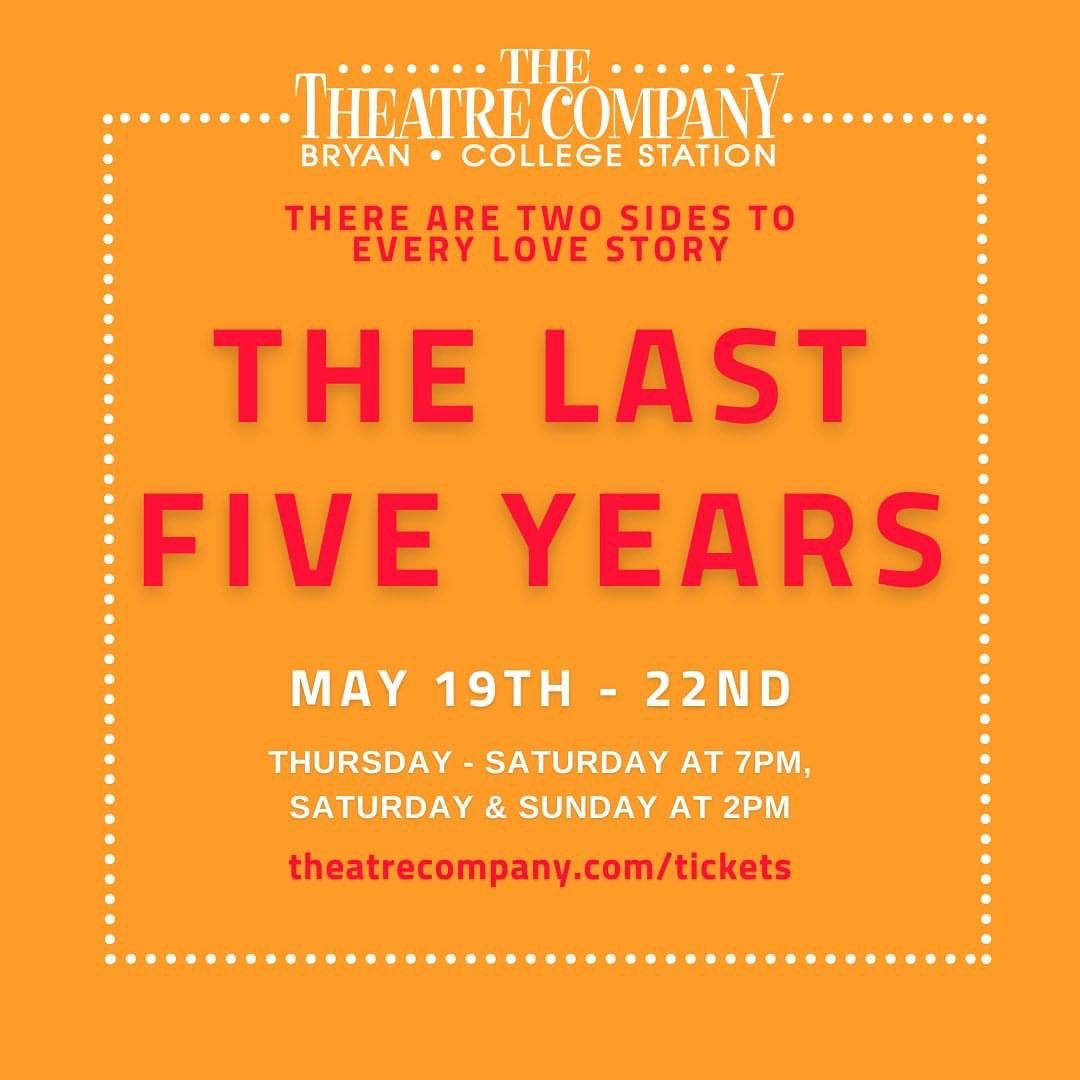 Written and composed by Jason Robert Brown, this modern musical ingeniously chronicles the five-year life of a marriage, from meeting to break-up and from break-up to meeting.
Directed by Keri Kempf and Alanna O'Connell, the musical follows Kathy and Jamie over their five-year relationship. Kathy starts the show from the end of their relationship while Jamie starts from the beginning of their relationship. With a beautiful story and score, this is a show you do not want to miss!
---
The Last Five Years
by Jason Robert Brown
The Theatre Company
Thursday-Sunday,
May 19 - May 22, 2022
The Theatre Company
3125 S. Texas Ave., Suite 500
(behind Joann Fabrics in the Tejas Center)
Bryan, TX, 77802
The Last Five Years runs May 19-22, 2022, Thursday - Saturday at 7 p.m. and Sunday at 2 p.m.
Tickets are now on sale!! $10 - $20; click HERE to purchase.