The Curious Incident of the Dog in the Night-Time
by Texas State University
Mar. 31 - Apr. 03
Thursday-Sunday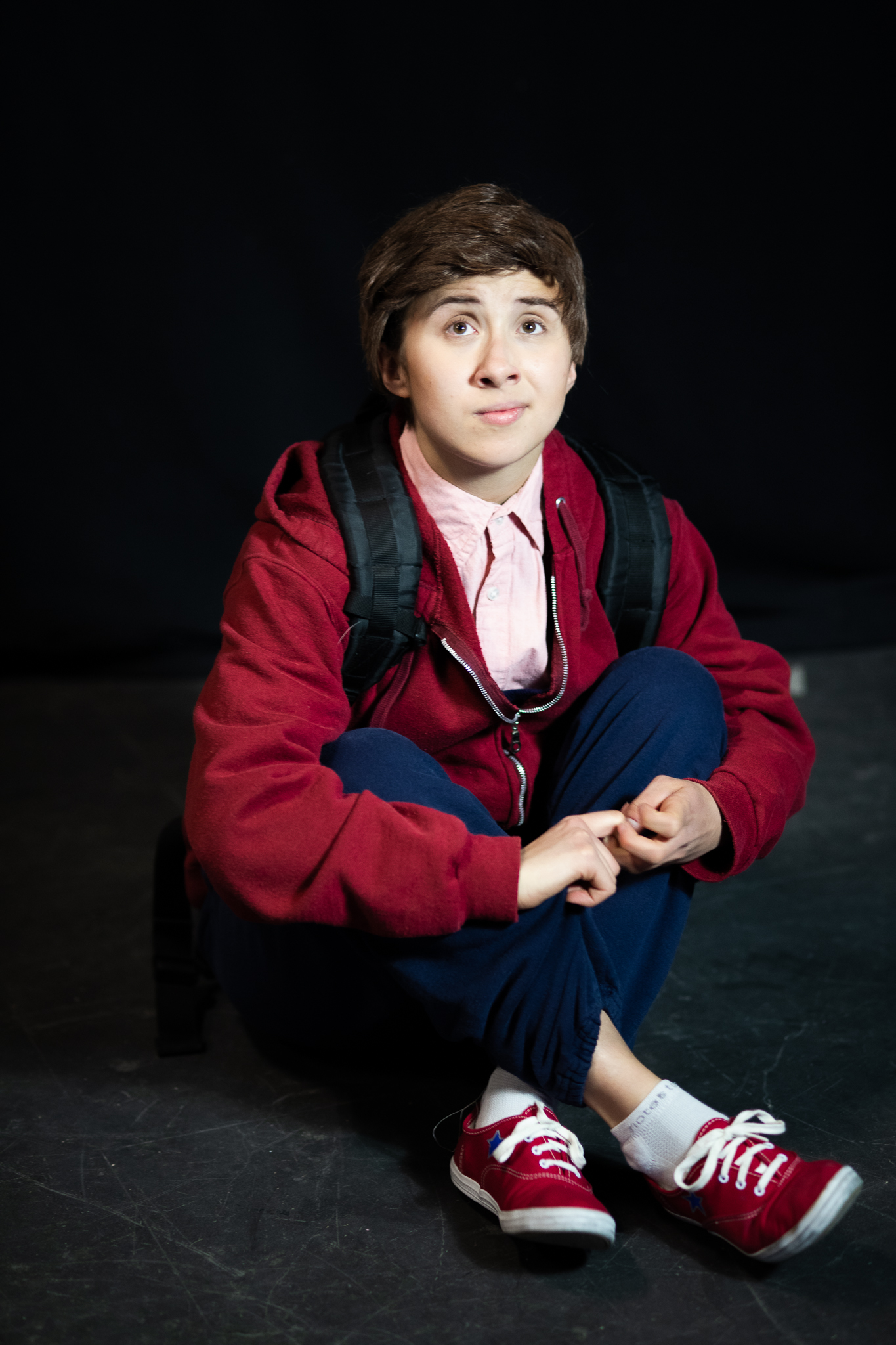 The Curious Incident of the Dog in the Night-Time concerns the mysterious death of a neighbor's dog that is investigated by young neurodivergent Christopher Boone. Presenting the story as a "play-within-a-play," the plot is presented as a reading of Boone's own writing.
Under the direction of MFA director Stacy Hawking, the play is based on the 2003 mystery novel by the same name. The play debuted on Broadway in the fall of 2014 and has since recorded numerous awards.
Cast
Payton Russell - .Christopher Boone
Lauren Green - Siobhan
Diego Montana Huazano - .Ed Boone
Ella Kriegel - Judy Boone
Mariah Epps -Voice 1
Kevin Engel - Voice 2
Nico Hamburger - Voice 3
Daniel Sabraw - Voice 4
Alicia Cosenza. - Voice 5
Lizzy Tucker - Voice 6
Olivia Rodriguez Smith - Voice 7
Content Warning:
This production contains adult themes including mild language, violence, bullying, and the death of an animal.
Poster & Photography by Lauren Jurgemeyer
---
The Curious Incident of the Dog in the Night-Time
by Simon Stephens, adapted from Mark Haddon's novel
Texas State University
Thursday-Sunday,
March 31 - April 03, 2022
THURSDAY, MARCH 31, 2022 at 7:30 PM
FRIDAY, APRIL 1 at 7:30 PM followed by a talkback
SATURDAY, APRIL 2 at 2:00 PM
SATURDAY, APRIL 2 at 7:30 PM
SUNDAY, APRIL 3 at 2:00 PM
PSH Foundational Studio Theatre
Theatre Center is 430 Moon Street, San Marcos, Texas 78666
Tickets:
Public: $17
TXST Student: $10
Tickets may be purchased online at txstatepresents.com.
In collaboration with student-led organization Advocates for Neurodivergence at Texas State (TXST A.N.T.S), a talkback will be held following the evening show on April 1. Additionally, a special sensory-friendly performance will be held on April 2 at 2 pm. Educational resources will also be present in the lobby during the run of the show.
Parking: 
Special Event Parking for all fine arts events occurring is now only available in the Edward Gary Street Garage, 405 N. Edward Gary Street. The garage is located on the corner of University Drive and Edward Gary Street for a flat fee of $5 per event. Please Note: The garage attendant will only be accepting cash. Credit/debit card transactions will not be accepted for special event parking.