Jul. 30 - Jul. 31, 2021
Friday-Saturday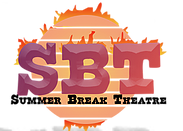 Inspired from such great productions as Austin Secrets, Bedtime Confessions, StoryCorps and more, Teacher Confessions celebrates teachers and our stories from the front-lines. From funny, serious, poignant, or provocative, we will welcome those serious, absurd, comedic and even baffling confessions - we want to highlight teachers' personal stories. All stories are treated with respect through our performance.
In this special limited engagement, we will highlight YOU, the teacher, by performing selected stories live in a variety-style show; celebrating the personal experiences and powerful impact that you have in the classroom and beyond.
---
Teacher Confessions
by various
Summer Break Theatre
Friday-Saturday,
July 30 - July 31, 2021
July 30 and 31, 2021, at 7:30 p.m.
The Baker School (Alamo Drafthouse offices!) - in the cafetorium. It's perfect.
Tickets: $15 general admission, $12 for teachers. Purchase online at the website (click HERE).