Gross Indecency - The Three Trials of Oscar Wilde
by City Theatre Company
Jul. 22 - Aug. 01, 2021
Thursdays-Sundays
Joining Austin's 2021 summer theatre season, The City Theatre Company is excited to be back on stage with Moisés Kaufman's celebrated stage play Gross Indecency: The Three Trials of Oscar Wilde.
It is directed by Artistic Director Andy Berkovsky with performances July 22nd – 31st at Trinity Street Playhouse.
"The truth is rarely pure and never simple." – Oscar Wilde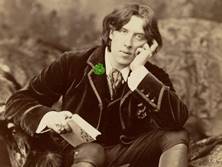 Gross Indecency tells the true story of the famed and unashamed writer Oscar Wilde, who in 1895 was accused of posing as a "sodomite" by the father of his young companion, Lord Alfred Douglas. Wilde fought the scandalous charge in court, but the tables quickly turned, and he found himself defending his career, art, morality, and ultimately, his life. Playwright Moises Kaufman, author of The Laramie Project, weaves together news articles, biographies, and interviews to recreate the harsh reality of Victorian past; but also create new light and relevancy on the downfall of the 19th Century's most recognized playwright and novelist, and his unquestioning view on the acts of love and beauty.
The production features the talented ensemble cast of Meredith O'Brien, Rick Smith, Scott Poppaw, Chuck Winkler, Zach Barrett, Scot Friedman, Valencia Lee, Ty Wiley, and Dawn Calvert Wright. Check out the actors upcoming on the City Theatre website. The production is directed by Artistic Director Andy Berkovsky.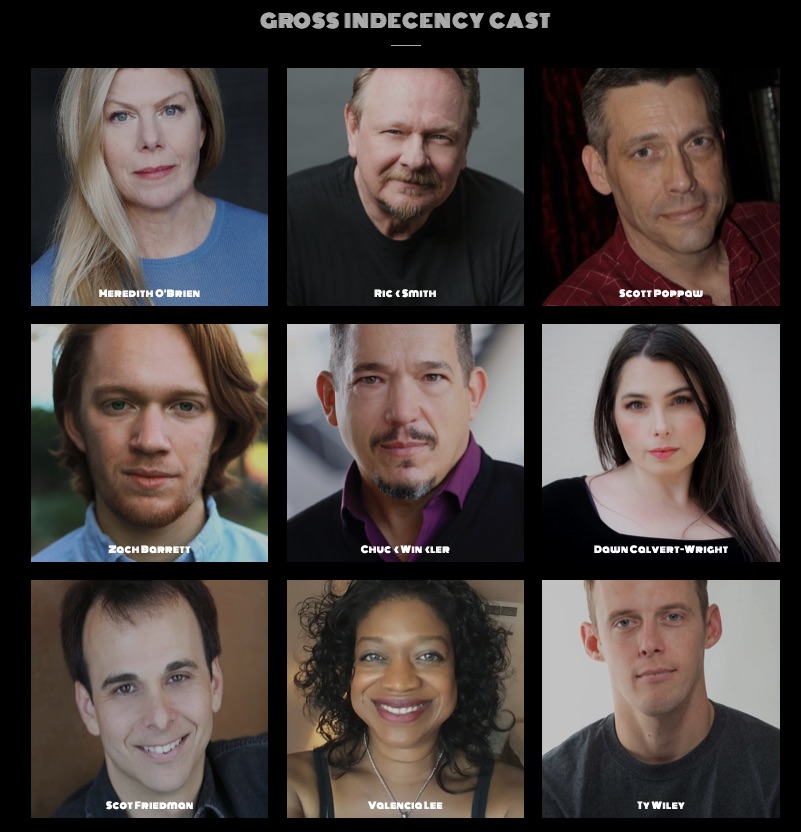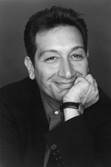 "People say to me, are you a Latino writer? Are you a gay writer? Are you a Jewish writer? And I say yes to all. I'm a writer of all the things that I am as a human being." - Moisés Kaufman
Playwright Moisés Kaufman is an award-winning playwright, director, and activist-in-art. He studied directing at NYU's Tisch School of the Performing Arts, there creating with his partner, the Tectonic Theatre Project. The company is dedicated to addressing contemporary social issues, as well as to explore the structure and language of theatre. His first play, Gross Indecency: The Three Trials of Oscar Wilde, premiered in 1997. It won the Outer Critics Circle Award for Outstanding Off-Broadway play. His later play The Laramie Project, which told the story of the murdered gay student Matthew Shepard, premiered in 2000 and was made into a film for HBO in 2001. The play gathered a worldwide following and has become an influential work for the LGBQT community and remains among the most performed plays in the United States. He is an Obie and Lucille Lortel award winner, a Guggenheim Fellow in Playwriting, winner of the Humanitas Prize, and has been nominated for Tony, Emmy, and Drama Desk awards. In 2015, he was awarded the National Medal of Arts. For more information on the Tectonic Theater Project, visit their website: http://tectonictheaterproject.org.
---
Gross Indecency - The Three Trials of Oscar Wilde
by Moises Kaufman
City Theatre Company
Thursdays-Sundays,
July 22 - August 01, 2021
Trinity Street Players
Black Box Theatre, 4th floor, First Baptist Church
901 Trinity Street
Austin, TX, 78701
July 22 – 31, 2021. Thursdays - Saturday, 8:00 pm.
Trinity Street Playhouse. 901 Trinity Street. Austin, TX 78701.
Limited seating with all COVID safety protocol and requirements to be followed for the show.
General Seating $15. Center Reserved $20-25. Group and student discounts.
Tkts 512-470-1100 or info@citytheatreaustin.org. www.citytheatreaustin.org