FLASH!!!! An adaption of 1932 public domain Flash Gordon radio episodes
by Overtime Theater
Jul. 02 - Jul. 24, 2021
Fridays-Saturdays
1932 radio episode adaptation at the Overtime
The Overtime Theater announces
Flash!!!! an adaption of 1932 public domain Flash Gordon radio episodes
directed by Christopher Steinmetz
Worlds collide in this anything but traditional Sci-fi romp across the galaxy. Join Flash and Dale in the Imaginarium of Wonders as they battle Plant Beasts, Monkey Men, and the Universe's most Vile Villian…Ming the Merciless! In an homage to classic theatrical styles from across the ages Flash!!! Is the retro-futurism comedy with something for everyone. Music, Magic, and More!
CAST
Flash Gordon – Timothy McCain
Dale Arden – Jessica Roberts
Announcer – Michael Brandon Goodwin
Dr. Zarkov – Jana Drew
Ming the Merciless – Kurt WIlkinson
Princess Aura – Topsy Curvy
Prince Barin – Timothy Lee
Thun/Vultan – Elise Hernandez


CREATIVE TEAM
Director – Christopher Steinmetz
Stage Manager – Angie Hernandez
Board Op – Gina Schneider
Lights – Chuck Drew
Costumes – Rachel Vrubel & Angie Hernandez
Props – Scott McDowell, Lucian Hernandez, Rachel Vrubel
Sound Design – Scott McDowell & Timothy McCain
Scenic Artists – Elise Hernandez & Lucian Hernandez
Set Construction – Chuck Drew, Jana Drew, Jonathan Schell,
Timothy McCain, Michael Brandon Goodwin, Christopher Steinmetz
Poster photo: Topsy Curvy as Princess Aura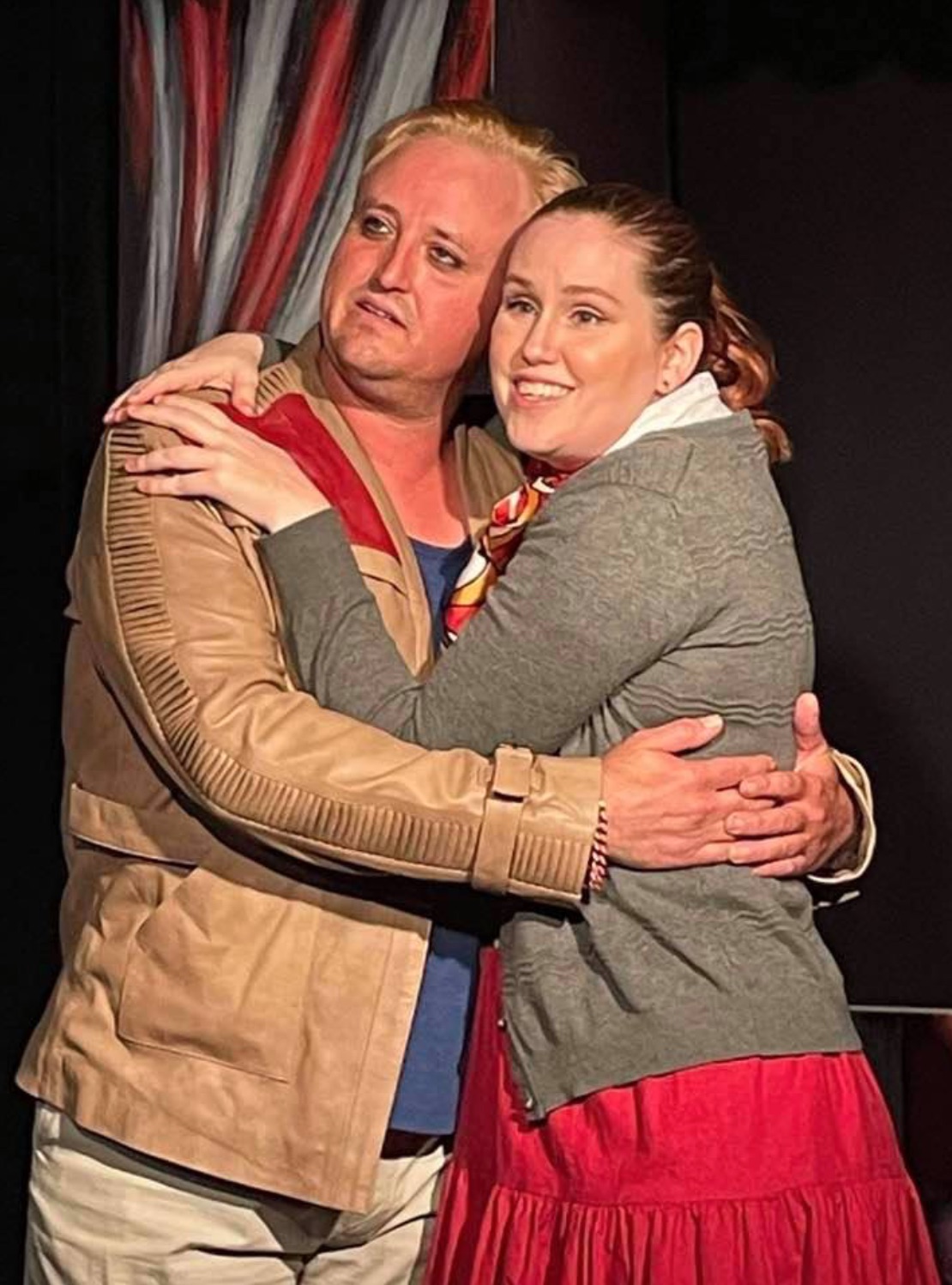 ---
FLASH!!!! An adaption of 1932 public domain Flash Gordon radio episodes
by uncredited (public domain)
Overtime Theater
Fridays-Saturdays,
July 02 - July 24, 2021
Performance Dates: July 2 – July 24, 2021
Fridays and Saturdays at 8:00 pm and Sunday July 11 at 7pm
Performed at The Overtime Theater's Gregg Barrios Theater
5409 Bandera Rd, Ste 205
San Antonio, TX 78238
210.577.7562
theovertimetheater.org / theovertimetheater@gmail.com
Tickets are $15.00 general admission or $10.00 for SATCO members; available at the door or online at ShowTix4u.com.
Masks are recommended for un-vaccinated patrons. All Overtime performers are fully vaccinated.
Limited seating due to socially distanced seating; reservations highly recommended.