May. 14 - May. 23, 2021

Without failing to maintain deep reverence for a proper cup of tea and cucumber sandwiches, The Importance of Being Earnest is a true farce by Oscar Wilde. Set in the late 1800s, it is a hilarious look into the dramatic antics of members of high society in England. Full of honest mistakes, purposeful deception, high Victorian fashion, and plenty of romance, this classic play has proven time and again that humour transcends generations. The story that players have shared for more than a century will continue to delight audiences for years to come.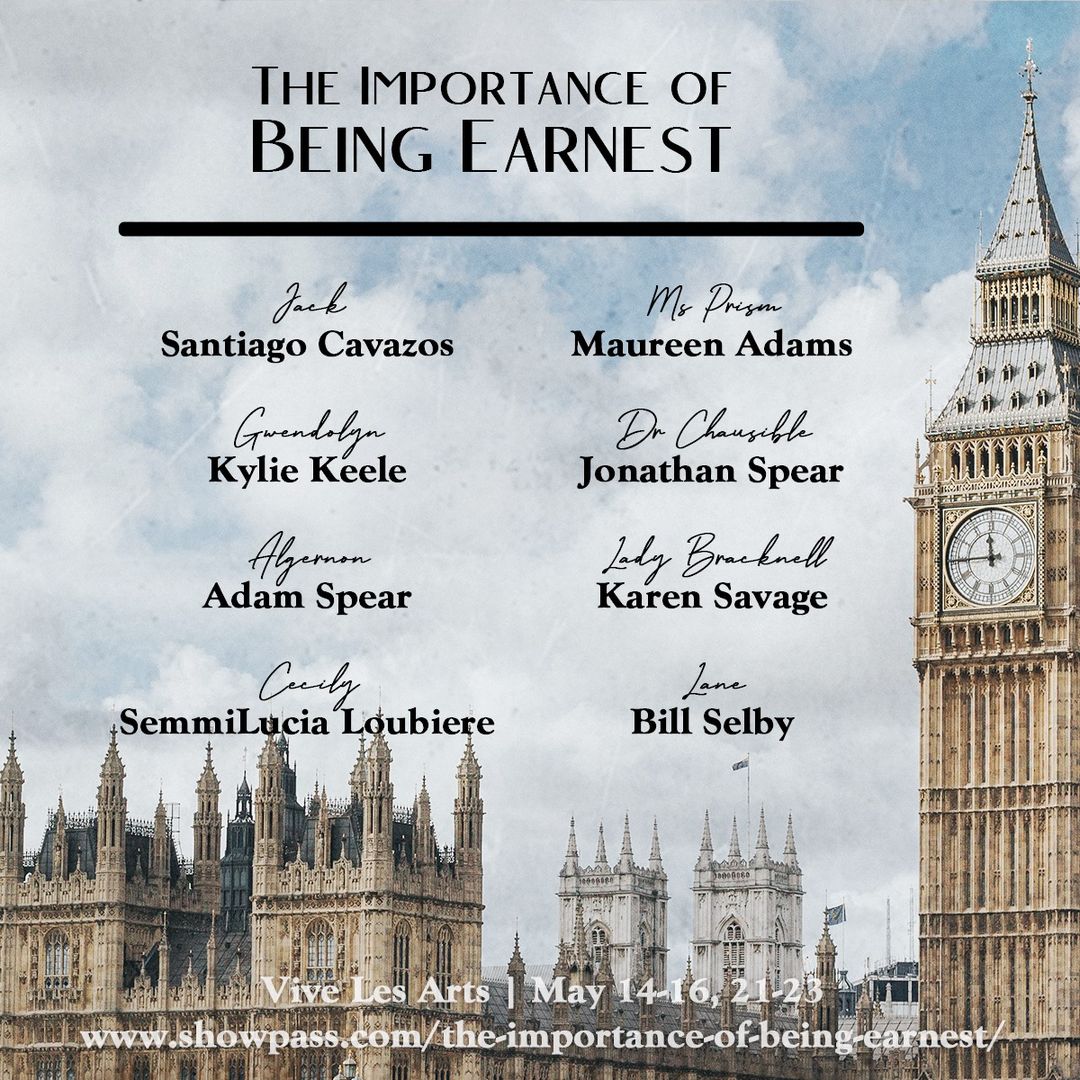 ---
The Importance of Being Earnest
by Oscar Wilde
Central Texas Theatre (formerly Vive les Arts)
Friday, May 14 to Sunday, May 23, 2021
Fridays and Saturdays at 7:30 p.m., Sundays at 2:30 p.m.
Tickets $15/$18/$20, available online HERE