May. 14 - May. 30, 2021
Fridays-Sundays
From debutante balls to Delancey Street, Hello! My Baby reboots the greatest hits of Irving Berlin, The Gershwins, Eubie Blake and more, weaving their updated classics and fresh, new tunes into a comic valentine set on the gritty sidewalks of New York at the turn of the last century. From Emmy Award winner, Cheri Steinkellner (Sister Act), comes a hysterical romantic farce that is fun for all ages.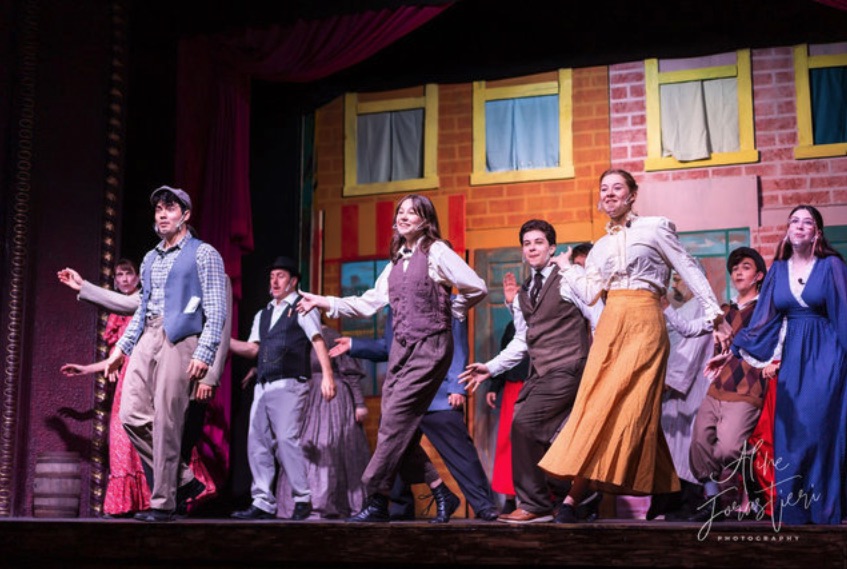 Mickey McKee, teen King of the Song-Pluggers, dreams of writing the next crackerjack million-selling hit-song. Only he can't write a note... until he meets Betty Gold, a seamstress in a factory, who is bursting with music and moxie. She becomes Mickey's partner/sweetheart/arch-nemesis when she pulls on the trousers that she once sewed to be named the new King of the Pluggers. As they navigate first love, class-struggles, social reform, street-gangs, tap-shoes and ukuleles, Mickey, Betty and company make Tin Pan Alley sing and dance again, selling the songs that we're all still humming a hundred years later.
---
Hello! My Baby
by Cheri Steinkellner
Bastrop Opera House
Fridays-Sundays,
May 14 - May 30, 2021
May 14,15,21,22,28,29, 2021 at 7:30 pm
May 16,23,30 at 2:00 pm
Live Streaming Dates
May 15,22,29 at 7:30 pm (ticket info forthcoming at www.bastropoperahouse.com)
Covid Guidelines
Keeping our audience members, actors, staff and volunteers safe is very important to us. Here is what you can expect from us as we follow and adhere to Covid-19
safety guidelines.
All staff, volunteers and patrons are required to wear mask upon entering the Opera House. Patrons are highly encouraged to wear mask, but it is optional.
​Hand sanitizer will be available to patrons upon entering the theatre.
Seating will begin 30 minutes before the show in order to keep foyer from becoming crowed.
Seats will be limited and reserved in order to space our seats according to safety guidelines.
Before each performance, our entire building is sanitized both by thoroughly cleaning by hand with disinfectant as well as being sprayed with hospital grade disinfectant using a commercial aerosol fogger. Each individual seat is also sprayed. ​
All actors will be wearing clear mask during performances.
Hope to see you soon!