Apr. 29 - May. 09
Thursdays-Sundays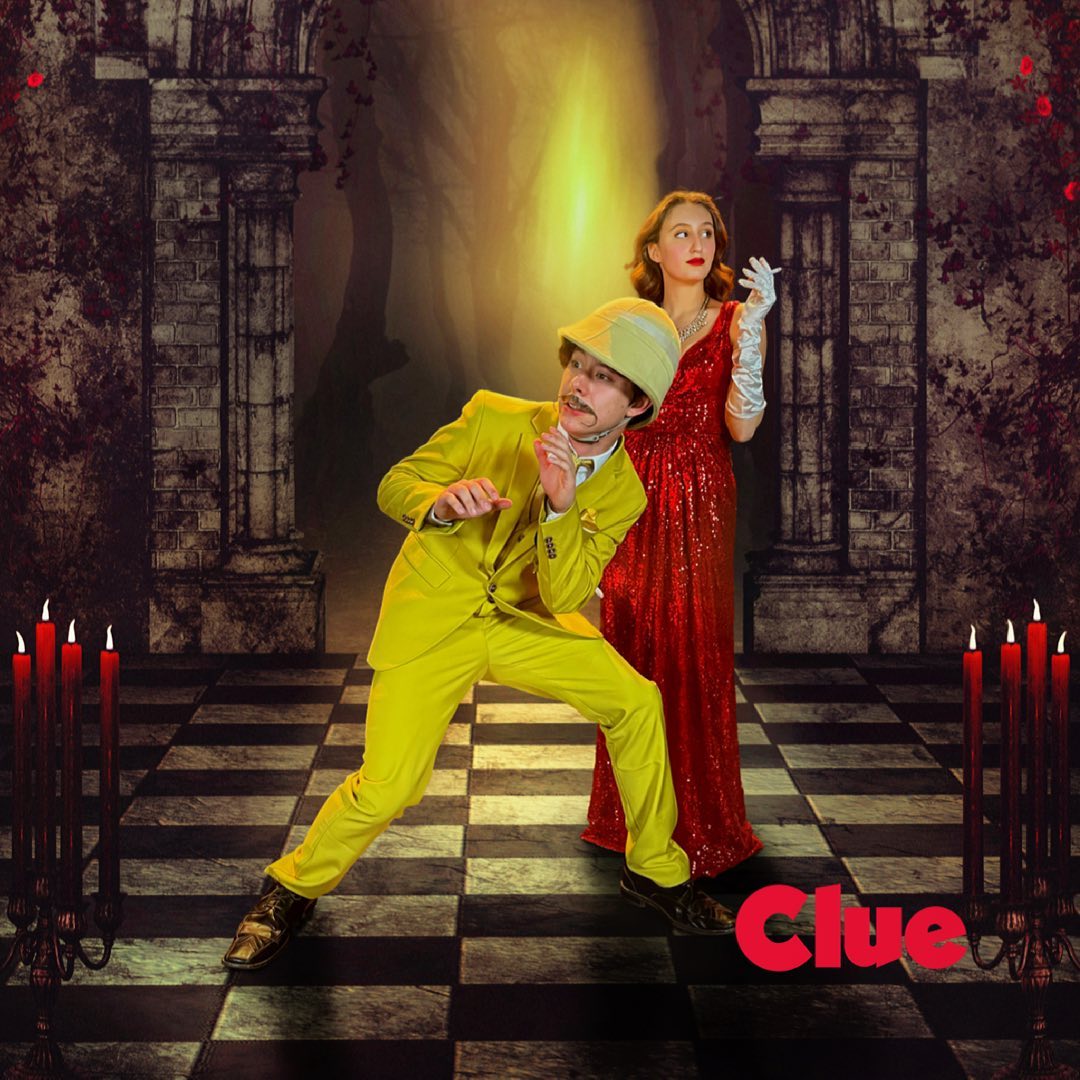 Based on the iconic 1985 Paramount movie which was inspired by the classic Hasbro board game, Clue is a hilarious farce-meets-murder mystery. The tale begins at a remote mansion, where six mysterious guests assemble for an unusual dinner party where murder and blackmail are on the menu. When their host turns up dead, they all become suspects. Led by the Wadsworth – the butler, Miss Scarlett, Professor Plum, Mrs. White, Mr. Green, Mrs. Peacock and Colonel Mustard race to find the killer as the body count stacks up. Clue is the comedy whodunit that will leave both cult-fans and newcomers in stitches as they try to figure out…WHO did it, WHERE, and with WHAT!
---
Clue Onstage
by Sandy Rustin
McCallum Fine Arts Academy
Thursdays-Sundays,
April 29 - May 09, 2021
MacTheatre
McCallum Fine Arts Academy
5600 Sunshine Drive
Austin, TX, 78756
Thursdays - Sundays, April 29 - May 9, 2021 at the McCallum outdoor stage
It's got a dizzy, stimulating joy that makes it a whole lot of fun… a game that's definitely worth playing" – DC Metro
1 hour 45 minutes with 15 minute intermission
COVID-19 GENERAL POLICIES
Mandatory face coverings at all times on the McCallum campus
Stagger your arrival time to avoid crowding, arrive early please and maintain your distance
There will be multiple entry and exit points to the lawn - avoid crowding at any particular entry
Download the AISD App and complete the Covid Screen & Go questionnaire. You must present the final green screen to a box office staff member to be allowed entrance to the show
Once box office personnel has viewed your Covid Screen & Go green screen on the AISD App a temperature check will be administered- again, please arrive early
Contactless ticketing- we will not utilize will call
Same household/bubble groups will be seated together
Bring a blanket or folding chair for seating on the hillside and dress for weather
Those patron groups bringing folding chairs will be seated in the rear section of the audience lawn area
Adhere to 6' social distancing measures between bubble groups
No outside food or drink
Maintain distance in concession line
Contactless payment for concessions- we will not make change for any cash
Concessions may be enjoyed in your seating area only
RAIN CHECK POLICY
We hope it never rains, but in case it does…
The start time may be delayed, or the performance may be interrupted due to inclement weather or other reasons. If a performance is cancelled before one hour of playing time has elapsed, including scheduled intermissions, your ticket will serve as your rain check.
Rain checks may be redeemed for a ticket of the same value for any performance in the same season. If a performance is given after a delayed start or resumes after an interruption, rain checks are not valid and may not be exchanged. We will make every effort to present the performance, and typically will not cancel the performance before 9:00 pm. A delayed start time or the length of an interruption in the performance will be determined on a per case basis.
Notice of delays or cancellations will be made over the theatre public address system.
In the case of a cancelled performance, beginning the following day, rain checks may be exchanged for a ticket of the same value for any remaining performance of the same season subject to availability by contacting MacRTSBoxOffice@gmail.com