Apr. 16 - Apr. 25, 2021
Fridays-Sundays
Ti Moune, a peasant girl, rescues a wealthy boy from the other side of the island, Daniel, with whom she falls in love. Unbeknownst to Ti Moune, the pompous gods who preside over the island make a bet with one another over which is stronger, love or death, the stakes being Ti Moune's life.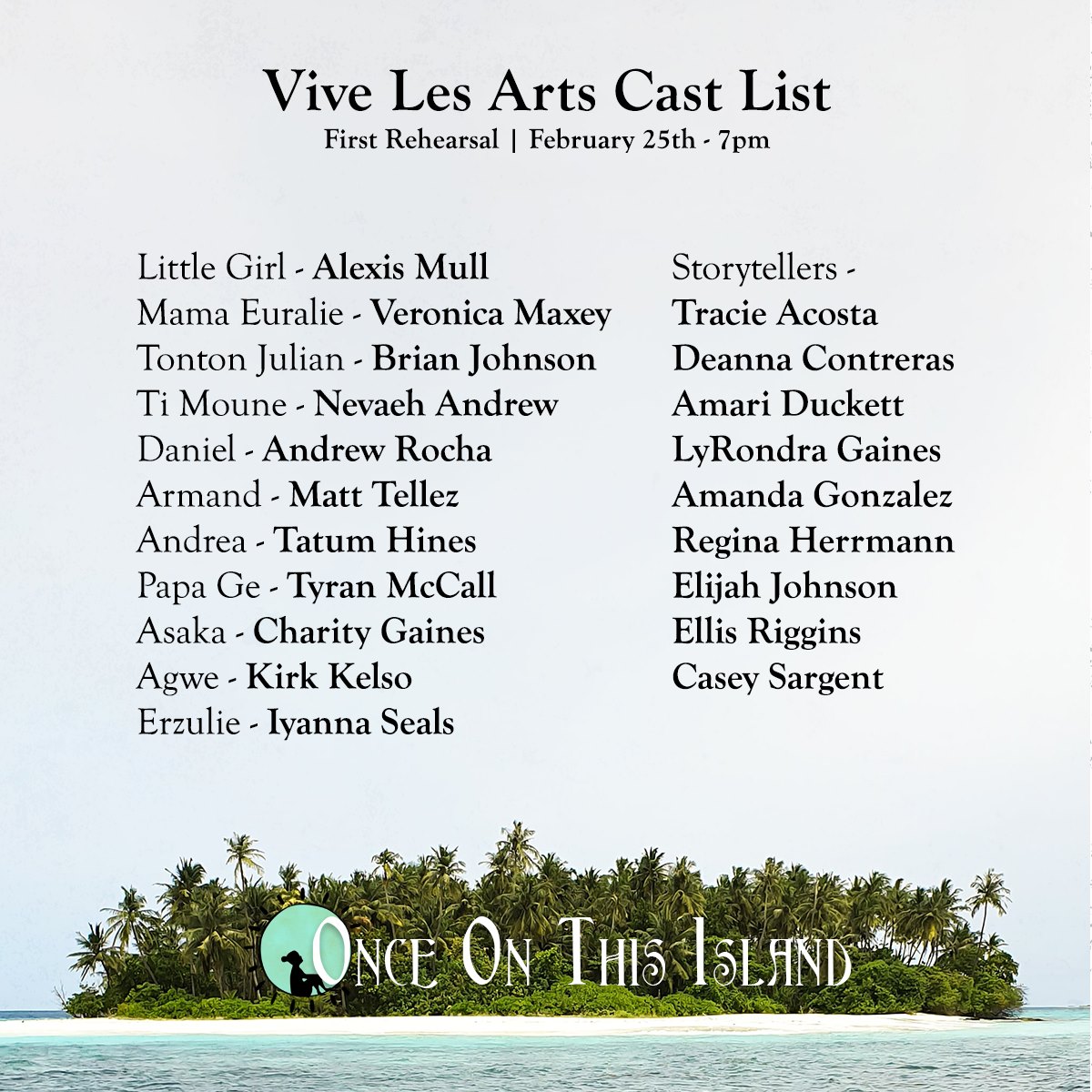 ---
Once on this Island
by Lynn Ahrens and Stephen Flaherty
Central Texas Theatre (formerly Vive les Arts)
Fridays-Sundays,
April 16 - April 25, 2021
Fridays and Saturdays at 7:30 p.m., Sundays at 2:30 p.m.
Tickets $15/$18/$20, available online HERE.