Apr. 09 - Apr. 25, 2021
Thursday-Sunday
If you could choose to live forever, would you? Winnie Foster has waited her whole life – all 11 years of it – for something amazing to happen. When she meets the Tuck family, amazing things DO happen! And she is faced with the opportunity and decision of a lifetime and beyond. Based on the beloved classic children's novel by Natalie Bobbit, Tuck Everlasting is sure to entertain, uplift, and delight audiences of all ages.

Tuck Everlasting opens April 9 and runs three weekends in person on the Randy Wilson Stage through April 25. Based on the bestselling children's classic, Tuck Everlasting is a musical for theater goers of all ages! Our Artistic Director, Adrienne Dobson has risen to the challenge of directing and staging a musical in Covid-19 times.
---
Tuck Everlasting
by Chris Miller, Nathan Tyson, Claudia Shear, Tim Federle from Natalie Babbit's nov
The Theatre Company
Thursday-Sunday,
April 09 - April 25, 2021
The Theatre Company
3125 S. Texas Ave., Suite 500
(behind Joann Fabrics in the Tejas Center)
Bryan, TX, 77802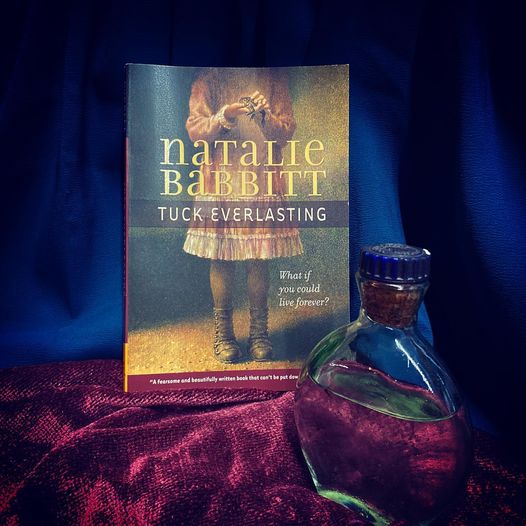 We at TTC are committed, as always, to ensuring the safety of our patrons. With temperature checks, mask use for our audience and cast members, and social distancing, we are doing our part to keep theater healthy and thriving. 2019-2020 season ticket holders – your tickets are still valid for this show! Watch for an email on how to redeem your tickets.
On-Line
Purchase tickets for all events coming up at The Theatre Company.
General admission tickets are $20
Saturday matinee shows are $15
Seniors (55+) are $17
Students with valid ID are $17
Children (12 and under) are $7
In Person
Tickets for performances that are not sold out are available for purchase at the theatre box office starting one hour before every performance. The theatre is located in the Tejas Center behind Jo-Ann Fabrics on the east end of the center.