Mar. 19 - Apr. 03, 2021
Fridays-Sundays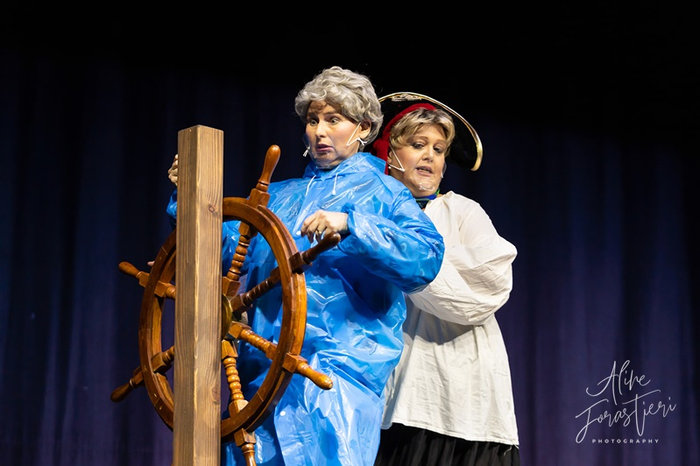 Mama's back—so chaos can't be far behind! This rip-roaring, hilarious, high-octane race to beat the stork begins when Walker Sprunt's wife, Hayley, goes into labor with their first child. The problem? She's in Alabama, and he is in L.A., trying his best to get through a surprise visit from his meddling mother and his bossy big sister, Savannah, when he gets the call. Unfortunately, an air traffic controllers' strike has just begun across the nation and Walker is at a loss for what to do. But his Mama, as usual, is not. And when she proclaims "Family Road Trip!," Walker, from experience, knows disaster can't be far behind. And is he ever right!​
As of now, the Bastrop Opera House will still follow its current Covid guidelines
Keeping our audience members, actors, staff and volunteers safe is very important to us. Here is what you can expect from us as we follow and adhere to Covid-19 safety guidelines.
All staff, volunteers and patrons are required to wear mask upon entering the Opera House. Patrons may remove their mask once they are seated. However, mask must remain covering the face if you are up out of your seat.
​Hand sanitizer will be available to patrons upon entering the theatre.
Seating will begin 30 minutes before the show in order to keep foyer from becoming crowed.
Social distancing is required in the foyer. ​Restrooms will be monitored. In order to adhere to social distancing, only two people at a time will be able to enter restrooms.
Seats will be limited and reserved in order to space our seats according to safety guidelines. No tickets will be sold at the door.​
Before each performance, our entire building is sanitized both by thoroughly cleaning by hand with disinfectant as well as being sprayed with hospital grade disinfectant using a commercial aerosol fogger. Each individual seat is also sprayed. ​
All actors will be wearing clear mask during performances.
Hope to see you soon!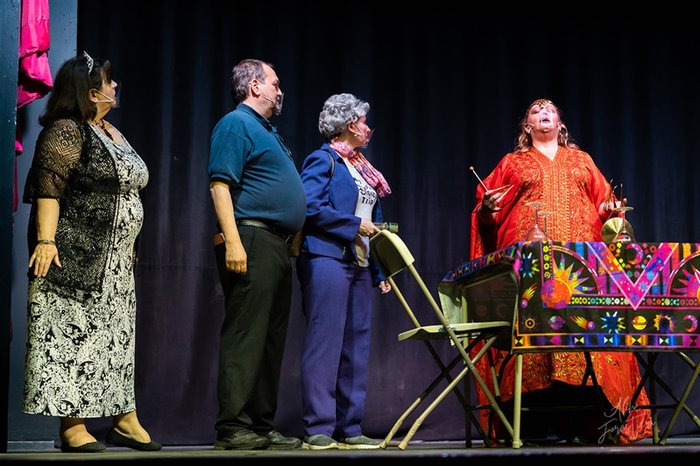 ---
Deliver Us from Mama!
by Jones, Hope, and Wooten
Bastrop Opera House
Fridays-Sundays,
March 19 - April 03, 2021
Streaming
via internet
Everywhere, TX, 78700
We know that not everyone is going to be comfortable with attending live events yet. So, we are excited to let you know that we will have two options for "attending" our performances. You can purchase tickets and join us at the theatre for a live performance. All seating will be socially distanced. Mask are required until you are seated and then must be worn if get leave your seats. Or, you can purchase tickets for a live streamed performance. When you purchase a live stream performance, a code will be emailed to you and you will then be able to watch the whole performance, live, in your own home. So, either way, you are enjoying live theatre once again as well as helping support our wonderful theatre!
$15 reserved seating at the Opera House:
March 19, 20, 26, 27, 2021 at 7:30 pm
March 21 at 2:30 pm
April 2, 3 at 7:30 pm​
Purchase tickets to live theatre performance
LIVE Streaming Dates
March 20, 27 at 7:30 pm